ALL AROUND THE WORLD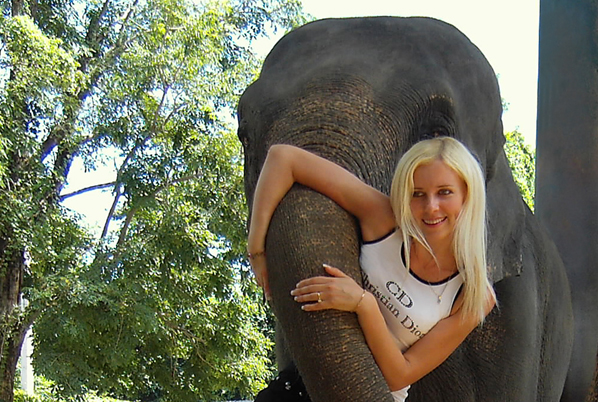 OUR BLOG: WWW.SSSANDERS.NET
OUR SITE: WWW.SSSANDERS.COM
---
Maldives Islands – Your Exotic Gateaway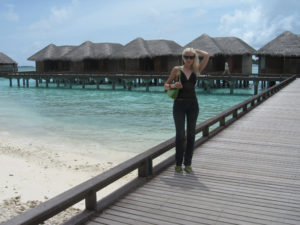 By Sahara Sanders
As a land of over thousand islands, Maldives most certainly have to offer something for everyone. The archipelago is well known for its breathtaking views.
Because this country is one of the most popular world tourist destinations, local people rely on tourism as one of their main sources of incomes. Fishing is another top source of their income.
You can explore Maldivian amazing culture that is not as widely known as the resorts on Maldives are, but is just as fascinating. Besides from having an opportunity to meet the humble people inhabiting only a few of the thousand islands, you will also be able to learn a lot about their origins and history.
It is not easy to find a more captivating and luxurious place anywhere else in the world.

Maldivian beaches will give you the exact thing you were looking for: a tropical paradise just for yourself to enjoy. You can choose between many options, as there are dozens of beautiful luxurious resorts settled on the islands away from the busy city life.
You may enjoy the Maldivian traditional cuisine, which is mainly focused on fresh sea food. Locals also like adding coconut milk and hot spices to their dishes. If you are ready to try something fresh and spicy, these dishes are just the right choice for you.
Rich culture, great and tasty food, morning walks on secluded beaches, unforgettable spa treatment and luxurious resorts—all the definite reasons for putting Maldives on your must-see list!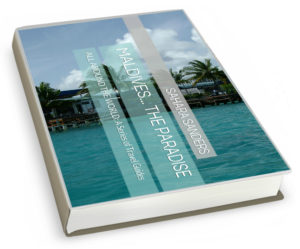 READ MORE: http://sssanders.info/maldives
---
The Reasons Why You Should Visit Thailand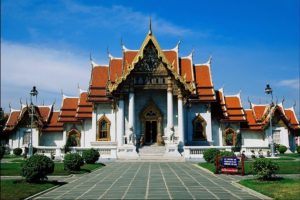 There always has to be a reason why one country is on the top list of the most popular places in the world, and there are plenty of reasons making Thailand a "must go to" place.
You can book your staying at one of hundreds of hotels and beach villas.
Thailand offers exclusive and modern resorts, where you can enjoy luxurious services that many people are only dreaming to experience.
You shall definitely visit Bangkok, the capital of Thailand. Walk along the streets of this amazing city, see the magnificent and massive statues of Buddha, and have fun investigating local museums, attraction parks, shopping malls, markets, etc.

Tasting Thai cuisine, which is known as one of the most delicious in the world, will definitely add interesting, pleasurable and unforgettable memories of your holiday.
Talking about pleasure, you will surely be able to find a place for sunbathing, choosing from the many marvelous beaches Thailand is proud of. If you are looking for relaxation, one the most popular destinations is Phuket. If you want to find sunny shores with almost no people around, you can give the Krabi province a chance and you will certainly enjoy being there.
Summing everything up, whether you are planning a family vacation or a romantic getaway, Thailand is well worth visiting. You will certainly notice that staying for only a couple of days won't be enough for exploring everything there is waiting to be explored!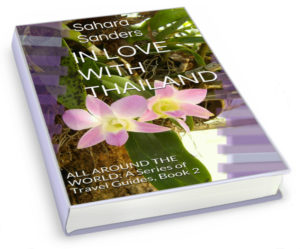 READ MORE: http://sssanders.net/in-love-with-thailand
---
Tunisia: The Land With Many Faces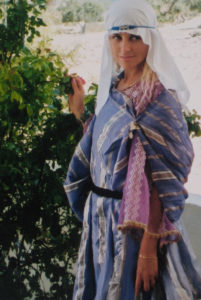 Tunisia possesses many great qualities and used to be one of the most visited tourist destinations; one will never get bored during your stay in Tunisia.
In peaceful times, it was a perfect land to explore, to enjoy delicious food and get a much needed dose of relaxation; this unique place of the planet used to be just the right place for anyone to visit.

Unfortunately, nowadays Tunisia may not be the right place for a tourist as there is revolution raging on the streets of almost every larger city. Just when everyone thought that peace was finally restored and violent demonstrations ended two years ago, more incidents happened and made the world doubt that tourists can be safe in this country.
Taking into account the situation, even the beautiful Mediterranean beaches will not make you come to Tunisia and risk your life (although there are still tourists visiting this beautiful land, despite the horrific news).
If you, regardless of the current state and chaos ruling in Tunisia, decide to visit the country during summer, a great tip to hold on to is to focus your visits on the northern parts of the land, as the south near the Libyan borders is less safe.
In a case you are a returning visitor, visiting Tunisia again after a long time, you will surely notice that the situation in Tunisia is nothing like it was before… very sadly.
We can only hope that this beautiful land will become peaceful once again and get back on its feet.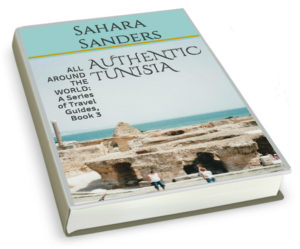 READ MORE: http://sssanders.net/authentic-tunisia
---
The Ever Mysterious Lands Of Egypt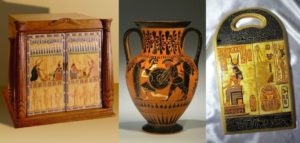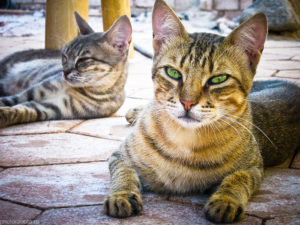 Starting from the warm, 70°F degree weather—which can be real refreshment for you, especially if you live in a country with lower average temperatures—there are many more reasons why you should go on your journey to Egypt.
Most people that come to this country are intrigued by the unique historical legacy of these lands.
There is so much to be investigated about the pearl of Nile and the traces its people have left behind.
Visiting the pyramids, you will be able to understand how ancient people of Egypt looked upon death, which is another factor that makes them mysterious. They believed that passing away was only the beginning of one's life and that is why they had dedicated so much time in building and designing magnificent tombs.
It is a mystery how the Egyptians managed to transport such massive blocks to build the monuments that have outlived their builders and still exist after thousands of years.
Another puzzle, still left to be resolved and revealed, is the legacy of the scripts on the tomb walls in the pyramids: many hieroglyphs have been deciphered, yet a great part of this engraved art is still a riddle.
There are many museums you can visit, so you can gain much more knowledge about ancient Egypt and its mighty and powerful rulers.
Once you have taken the path through their history, taking a daily dose of exploration of one of the oldest civilization in the world, you can visit Cairo, the current capital of Egypt, and enjoy warm and welcoming people, as you are having your lunch.

You will be thrilled with amazing tastes of Egyptian traditional cuisine, and once your lunch is over, you can always get back to exploring or maybe have a ride on a camel's back.
Once the day is over, you can take a boat ride down the Nile River, watching the stars as you are sailing down the blooming source of civilization older than five millenniums.
Visiting Egypt, you will certainly be able to merge into a relaxing holiday, along with having a trip back in time through the history, where you will be able to feed your curiosity and see amazing things that not many people have seen or witnessed.
Explore the old city, visit the old capital Alexandria, enjoy the new capital, investigate Egyptian culture, and taste their traditional cuisine – you are on the way to one of the greatest adventures of your life!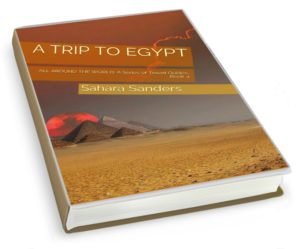 READ MORE: http://sssanders.net/a-trip-to-egypt
---
Turkey: The Crossroads Of The West And East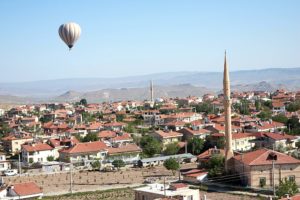 Turkey is definitely an interesting option for a vacation, with loads of places that are worth exploring.
Among the main attractions of Istanbul one can find are the Sultan Ahmed Mosque (the "Blue Mosque"), the Hagia Sophia (a former Byzantine church transformed into a mosque after the conquering of the city by the Turks), the Topkapı Palace (the former residence of the Ottoman sultans), the Basilica Cistern, the Dolmabahçe Palace, the Galata Tower, the Grand Bazaar, the Spice Bazaar and the Pera Palace Hotel.
A special activity that has not to be missed in Istanbul is a cruise on the Bosporus at dusk, especially if you're together with your loved ones.
The Turkish Riviera is another tourist hotspot that attracts many visitors, especially from Europe. The Southern Mediterranean Coast of Turkey has luxurious resorts scattered all over. The most well-known ones are located in Antalya, Alanya and Bodrum; each has plenty of hotels and water-parks that offer numerous leisure possibilities for people of all ages. The Aegean Coast has its gems and, additionally, boosts some important historical and natural sites, such as Ephesus, the ruins of Troy or Cannakale.
Lastly, we cannot end our overview of Turkey without mentioning Cappadocia. Situated in the Eastern part of the country, the region impresses with its natural beauty and spectacular landscape. A hot air balloon flight at sunset over the magnificent "Fairy Chimneys" rock formation is a splendid way to end your vacation in this authentic land.


Wherever you choose to travel, it's best to have a few reliable companions when traveling. For example, have an official representative of your travel agency (guide) with you, along with the other tourists in your group. This will help you to enjoy your time and allow you to take care of your personal security.
Read more tips on how to make your holiday travels safe in the booklet "Essential Travel Tips," which you can download for free: https://sssanders.com/en/essential-travel-tips-bonus .
Bon voyage!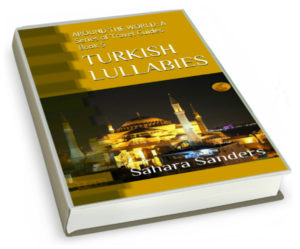 READ MORE: http://sssanders.net/turkish-lullabies
OTHER VOLUMES OF THIS SERIES ARE COMING SOON…
---
BOX SETS:
http://sssanders.info/amazing-asia
https://sssanders.com/en/awesome-africa
http://sssanders.net/all-around-the-world-part-1
http://sssanders.net/allaround-the-world-part-2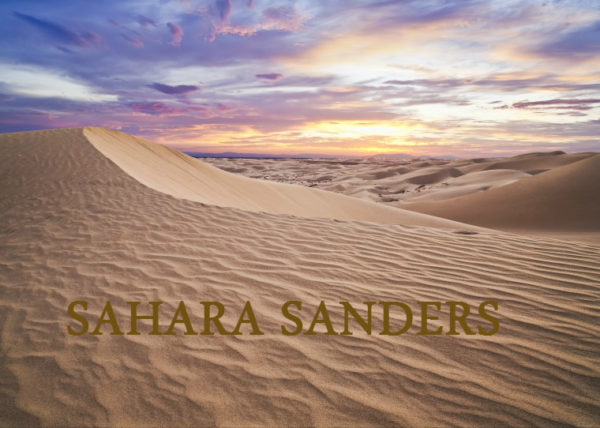 ---
ABOUT THE AUTHOR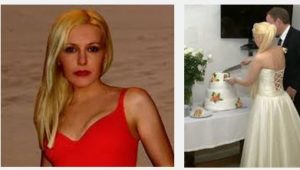 OUR BLOG: WWW.SSSANDERS.NET
OUR SITE: WWW.SSSANDERS.COM
---
ALL AROUND THE WORLD:
A Series of Travel Guides

---
---
Don't miss out!
Click the link below and you can sign up to receive emails
whenever Sahara Sanders publishes new books or articles:
https://sssanders.com/en/join-us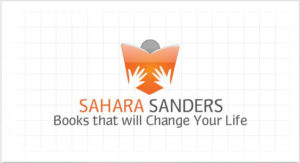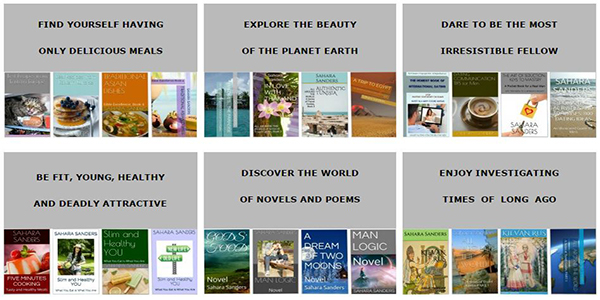 TRAVELING     COOKING     DIETING     MEN'S READS
Copyright © 2016 www.sssanders.com All Rights Reserved