There's a new author on the block! Check out an interview from Ant Colony Press' newest author, Kaye Allen, who recently made her US debut with WORDS, FATE & ACCIDENTS, as she talks about her career, her writing secrets and her books!!!
Please introduce yourself and your book(s)!
Hi! I'm Kaye Allen, 24-year-old author from the Philippines. I recently made my US debut with Words, Fate & Accidents from my awesome publisher Ant Colony Press. It's actually my third published book. My previous titles, Chasing Sunsets and Falling, Falling were published here in the Philippines under VIVA Books Publishing, Inc. and were anthology collections about love, wonders and heartbreaks.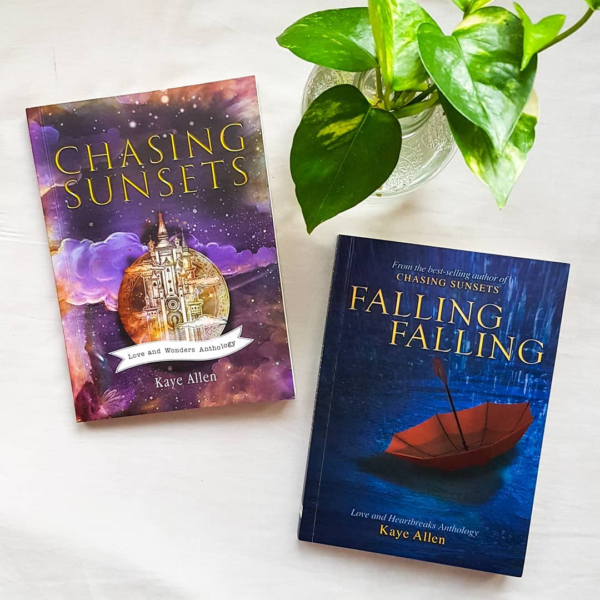 What is/are the story behind your new book?
Words, Fate & Accidents was inspired by my travel to Paris in the summer of 2014. It was my very first visit (to Europe really) and I was completely in awe of the place. I thought it was the perfect city to get inspired in. When I got back, I wanted to write about my trip. And I did write a travel blog about the landmarks and places I got to visit, but I went a little extra and wrote a whole story inspired by it.
The book revolves around a fresh college graduate who fulfills her dream of travelling to Europe. She ends up taking on a new adventure, however, when her flight gets cancelled and she meets a boy at the airport who taught her that she could be more than what she had labeled herself to be. It's a simple but heartfelt story of two people learning about themselves and falling in love with the "little things" that make them who they are.
What inspires your creativity?
Travel and music! Those two really spark creativity in me. I enjoy deciphering meaning and stories in song lyrics; I love learning about culture from different countries and putting my own spin on their folklores or even creating my own tales from places that really catch my attention or has left a memorable impression on me.
How has your creation process improved over time?
I've gotten better at letting my characters do their own thing, and not let myself over-plot things. I think it's best to see how your characters develop and evolve throughout the story, to see how their dynamics play out with each other so I can be able to formulate the right situations to put them through that will allow their smarts and even their heart shine through. I know I have a lot to learn still, though. I believe in writing, you get better at it over time.
Do you tend towards personal satisfaction or aim to serve your readers? Do you balance the two and how?
It's definitely a balance. Before I write anything, I would always consider my readers and what type of stories they want to read…what messages they expect to be conveyed. My creative process basically involves an idea that popped in my head, prevalent themes today and lots of research on the topic—as well as lots of sitting down and daydreaming on how to incorporate those themes into my plot and characters. I think it's important to create story that is relevant today because as a writer, I gain satisfaction from knowing that my readers were able to pick something up from my book or felt emotionally and/or mentally connected to the story I've written.
What are your plans for future books?
I'm currently editing a duology… and working on another series. It's been in the works for about a year now and I hope I'll be able to finish it soon and share it with everyone!  Writing has always been a journey for me, so as I write stories, I'm also learning, making mistakes and celebrating along the way which makes my whole career worthwhile.
Words, Fate & Accidents, Kaye Allen's US debut is available on Amazon in paperback and e-book!