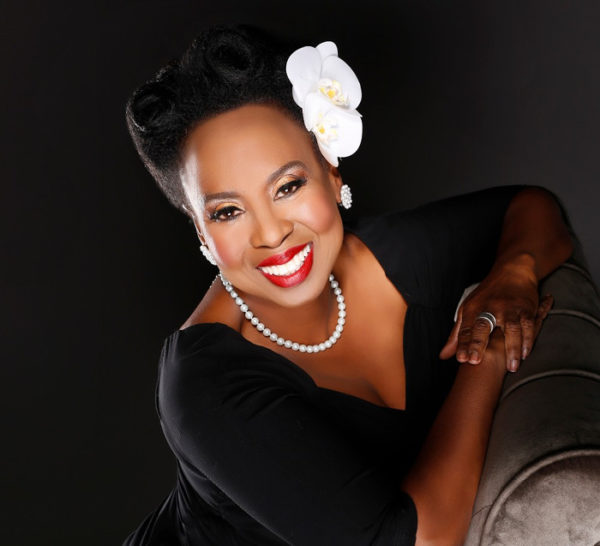 First, I would like to thank NFReads.com for the opportunity to share some of my thoughts through a set of questions that were emailed to me. So here we go!
Please introduce yourself and your book(s).
After much pondering and the need to "Roam around the World," in March 1998, I literally hit the road. My first assignment as a travel nurse placed me in the arms of Orangeburg, South Carolina. With moss-covered trees and southern hospitality, the need for creativity was reborn. I taught myself photography and rekindled my childhood love of writing. Fast forward to the present. After several published pieces in local and national magazines, business newsletters and various newspapers as a freelance writer, I decided to self-publish my first e-book, You Need Love Like I Do. From there, a book series, The Fat Girls Club, followed with subsequent titles; Paris Bound and The Queen of Hearts. I'm currently working on the next book in the series that is due to debut March of 2020.
What is/are the real-life story(ies)behind your book?
The Fat Girls Club was born out of frustration. My own battles with my weight, the gains and losses over the years came crashing down on me as I stood in my father's kitchen debating on what to eat. I complained that I should start a fat girls club to resign myself of the weight that I was carrying at the time. I paused with my own self-loathing long enough to ponder the thought and in fifteen minutes I drafted the introduction pages of what would soon become a book. After I digested the idea (no pun intended) I went on to write what was meant as a one-person perspective to three characters.
What inspires/inspired your creativity?
I study people of all ages, races, sizes, shapes and life difficulties to find inspiration. As a travel nurse of twenty years, I look for ways to introduce and inform readers of important medical subjects in my writing without coming across as "preachy" or "difficult" to understand.
Do you have tips on choosing titles and covers?
The artist, M.L. Cabriza, who designed my book covers, was a true blessing in disguise. She and my sister met at church and through several conversations, Maria and I met along with the help of her family and my sister to translate the ideas I had. This was important to bring the creation of my characters to life. Viewing the first draft of the book cover and later the final product not only felt right in my heart but overall, it made me proud. Your cover, a visual representation of what's on the pages, has to pique the interest of your readers, to make them curious about your book. For me, it's the same principal in choosing a book title. Ask yourself, is it catchy? Funny? Serious? How does it summarize what the reader will be introduced to when they read that first line, paragraph, page?
What were the best, worst, and surprising things you encountered during the entire process of completing your book(s)?
The worst was not knowing which path the characters were going to take during the story in the first book. I've tried to outline my books but it never works out for me. I have an idea, and then I write. I may write chapters four and five a month or two months in advance because in my mind I can see the characters and what they are going to do-later. The best situation took place in Paris and London as I wrote notes throughout my adventures and later, in bed, before crashing after being on my feet all day. I could visualize the characters behaviors and at times I even heard their voices during some of their antics while encountering some mishaps that took place during my journey. The current book, FGC The Queen of Hearts, was the most surprising to date. The last four chapters of the book pretty much wrote itself as the characters took on life of their own, going down a different path than I expected to write. I have to admit, a few tears fell as one character in particular, seemed to take on a different way of thinking, making me proud of a decision that changed her life.
What role do emotions play in creativity?
For me, emotions are important, giving my stories a foundation to build on. For a story to come to life, there must be something that nags at you to be told. It could be a character, some type of action, a question that the writer wants answered. Those of some of the things that will drive the story forward. It's what you feel, the thing that makes your heart beat, puts you in your chair to write and pulls a reader in to join your characters for the ride.
Do you have any creativity tricks?
I don't know if its so much of a trick, but I'm a very visual person. For example, in my new book, The Fat Girls Club Hawaii Five NO, there is a fun scene that takes place later in the book. Through the use of a certain musical score, I have visualized how the characters will perform on the dance floor. In my mind, I can see their expressions and hear what they have to say which excites me enough to quickly write that scene in advance so that I won't lose the excitement that I'm trying to express to the reader. As I stated earlier, it's not unusual for me to write scenes weeks in advance that won't be used until later in the story. These are my puzzle pieces that fit in when it's time to complete the picture.
What are your plans for future books?
I have two more books planned for the current series. For a year, I have been working on two different book story lines, having written several chapters for each. I won't reveal the titles as of yet since I want to submit them to an agent for consideration.
Tell us some quirky facts about yourself.
I don't know if it's quirky, but during my twenty years of working as a travel nurse, when people asked why I do it, my response is that I'm looking for the man of my dreams. Obviously, I haven't found him because I'm still on the road! Outside of that, I love the ocean, collecting seashells and exploring lighthouses. If allowed, I love climbing the old staircases and walking around the gallery deck to look out on the surrounding area. I enjoy Turner Classic Movies, cartoons like The Flintstones, Foghorn Leghorn and Jonny Quest. As a kid, I was in love with Race Bannon (Jonny Quest) until I found out he was a cartoon. My hopes for a future romance were soon dashed.
A big thank you to NFReads.com for this opportunity. You can find out more about me and my books through my website, writerontheroadway.com. The books are also available on Amazon. You can follow The Fat Girls Club on Facebook.