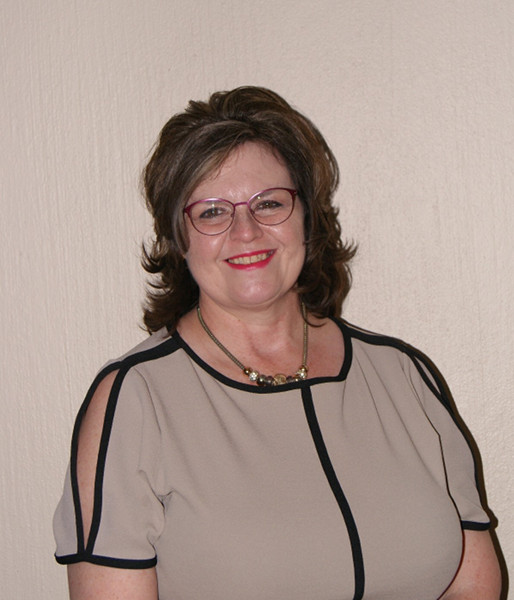 # Please introduce yourself and your book(s)!
As a youngster, I discovered books on the shelves of family members' homes and became engross in the plotlines, the tension and characters. Later at the school and municipal library that I devoured with keen interest. I was absolutely lost within the pages and could not get to the library fast enough after school.
The very first book that left a lasting memory was about Hiroshima, I was hooked into history for life. Then I discovered Konsalik, a German author, whose translated books lined the library shelves. It was then that I knew I wanted to be an author as well. There were South African authors that too play its part in my life and Ena Murray inspired my very first book, A Pirate's Wife. I explored the world through its many pages, discovering exciting ideas and beautiful places within these stories.
Reading fueled the desire to accomplish more, to reach for the unthinkable and dare. That is the same characteristics I portray in all of my books characters. They must think creatively, be free to explore, overcome their fears and take the leap of faith/love. We all need love and romance in our lives, correct.
Books are the backbone of our society. Through the ink, we leave footprints behind: a legacy for those with the same tenacity to dream and learn. It empowers us to get out of our comfort zone and be the person we are meant to be.
Since 2010, I have authored several books (15) and self-published six books of the fifteen which are available in Kindle and paperback. I also teamed up with co-authors and released three books. A fourth release, a daily devotional for believers will be released in this year.
My newest release was on 31 March 2021. Love at War is a Christian military romance that touches big issues: women and child abuse, abuse in military camps, the question about abortion, divorce, abduction, forgiveness, letting go of the things that holds us back and much more. It is packed with adventure, action, turmoil, faith, Christian values and questions, with a great character cast. There is no fluff in this book so do not be fooled by the romance part.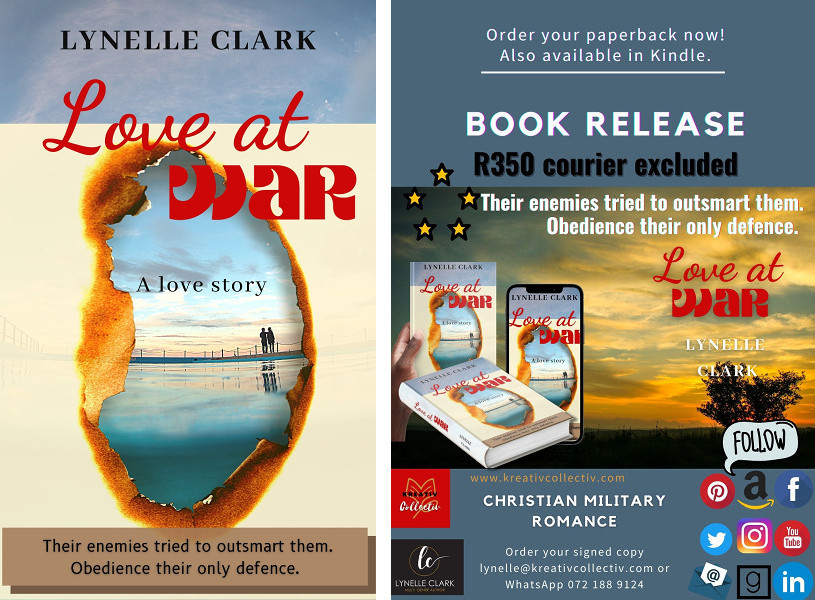 # What is/are the real-life story(ies) behind your book(s)?
Each book has a story. Most of the lessons I tell is from my own experiences, those of friends and family in a fictional setting. Our emotional and spiritual growth is peppered with many questions because of hardships we encounter. Usually it comes from choices we have to make when we face a problem, either by our own creation or what others did to us. Through all these decisions lies a fine line of making the right choice. Sometimes we make the wrong choices which can have a backlash or work out.
I don't write fluffy things but touch real issues that deals with these lessons.
Blood Mines for instances originated after an uncle and aunt lost their farm because of acid mine water in their region. I wrote the story in the future genre where this environmental problem has grave consequences on the entire county. It is my way to highlight the seriousness of this problem South Africa is facing.
Bella's Choice touches the alternative lifestyle many follows. We read about menage and BDSM but in real life it leaves devastation and heartache. Anabella has to get past this lifestyle and make her own path. She faces a hard time as her parents; her protectors do the unthinkable. This book comes from a time I had to face certain things in my now failed marriage. The havoc it caused in my own life is a story for another book or two.
Love at War developed over ten years. Ten years of grueling pain I had to face and overcome in my own life. Sonia Main is the character that underwent a lot of changes in her life in a brief span of time. During this alterations she was forced to make choices that would brand her as an outcast. Though it is an easy read the subject I touch is difficult. It has many pages that takes you from South Africa to war torn South Sudan, heated Iraq, picturesque Malta, and a free America in a heartbeat.
Curt McGee is the second main character that is challenged with his own decisions. Because he is a high-ranking military man a greater obedience is expected.
I wrote the two Afrikaans books, GedagteKringe and Juweel van die Oosgrens with my fellow South African reader in mind. Through GedagteKringe I wanted to reach out to Afrikaners and wrote short stories, articles and motivational pieces I have posted to my Afrikaans blog over several years.
Juweel van die Oosgrens is a historical roman that plays out during a very hard time and I wanted to bring the romance back into this harshness my people experienced.
# What inspires/inspired your creativity?
The lessons I have learned, my experiences and the people I meet inspires my creativity. I am not a big talker and tell my side of the story to make myself heard through the words I leave in print. This is my way to connect with what I want to say through the many characters I create.
Not only do I fancy the writing but what attract me most about self-publishing is that I learn all the other sides about books. Like designing a book cover, writing blog posts, printing, layouts etc to connect with readers worldwide. It has broaden my view about life and the difficulties we face as I search for solutions. It keeps me on my toes and I enjoy the journey immensely.
I also love to impart this knowledge to others so I am always busy reading and studying to better my skill.
# How do you deal with creative block?
I don't really have time to have a creative block. Because I am so busy it gives me time to get more creative. In my dealings with people I have a never ending source of topics to write about. When I act as judge during competitions it adds to the ever growing well of knowledge.
# What are the biggest mistakes you can make in a book?
In my experience there are two big mistakes you have to avoid.
Unqualified proof readers and trusting the wrong people for advice is a big no-no. This gave me endless nightmares in the past, and I have become very picky who I trust.
This is the reason I am always reading and learning. If I don't know, I learn.
You need a qualified proof reader for every book. This is not a step you can miss. Never!
Rather wait or save more money to afford a person before you trust the first person who says he/she can do it. Ask around, make enquiries. Do not throw your money around. Gather enough information before you act.
# Do you have tips on choosing titles and covers?
To me book titles comes in two ways. As I write the story, the name will just 'pop' up like with Bella's Choice. Other times I really have to play with words. GedagteKringe means all my thoughts in a nutshell, basically. All the stories are from my life, stories I have written during competitions, motivational pieces I have written for the blog and articles about certain topics. The name brings it all in and emphasizes this thought process.
Ask yourself what the story is about and what genre it is. this will guide you to the name like with Blood Mines and Love at War. I asked several people about it before I made the last choice.
In the beginning I left the book covers for others. I didn't have the knowledge or the tools to create it and had to buy them. I even won a book cover through a competition I entered a while back. You really get outstanding talent out there.
The last two book covers designed with the help of Canva. I struggled with the initial concepts, but once I got that the rest was easy.
# How do bad reviews and negative feedback affect you and how do you deal with them?
In the beginning, it devastated me. I did not understand what a book needed. I did not know about beta readers and proof readers. Had no grasp of grammar and sentence construction. It was a wake up call when I received my first review. I almost stopped completely.
It was then that I realised I cannot rely on family to help me. I needed professionals. I tread water for a long time, and money was an issue, so I really had to dig deep and wait. It paid off at the end and I can proudly say I truly understand all aspects of books. It was a rough learning curve and I am far from an expert, but I can call myself an author with confidence.
# How has your creation process improved over time?
Once I could afford writing classes, I began with creative writing courses. I wrote for competitions where people would guide me to better the story. I read books–lots of books in different genres to understand the different point of views. I studied at every turn and became better with each writing piece. This is the reason I call myself a multi-genre author because of everything I do. I am not afraid to write in a new genre. From fictional to non-fictional, I have learned to put my thoughts on paper with ease.
# What were the best, worst and most surprising things you encountered during the entire process of completing your book(s)?
I never thought that books would be so fulfilling. It gives me the freedom to grow as an author and person and I can apply my learning in each book I write. My characters become my mouthpiece, and I feel accomplished with every book that is published.
The worst part is marketing and the technical side of it all. Sometimes I simply do not know how to move forward in this area and become tired when I do not get the results I want. With each book I really have to force myself to advertise. It does not come easy. Luckily Amazon and Facebook makes it easier with marketing and I get the hang of it each time.
When I began my website I really had an enormous struggle ahead of me. I had no one to go to for help. I did not understand about short codes, plugins and all the others things that makes a stand out website. I made a few mistakes and ended up taking a Word press course to understand it all. But there are still times I wish I can afford to pay someone to take it to the next level. It is a never ending learning curve for sure.
# Do you tend towards personal satisfaction or aim to serve your readers? Do you balance the two and how?
A little of both: it is about personal satisfaction and serving the reader. It is important to have a balance. This is the reason I am always learning. The life coaching course I took last year gave me a better understanding of life choices, thought process and the impact it has. This gives me a clear understanding of every character's thinking.
My personal growth in my Christianity gives me also some food for thought and I like to portray that in the stories.
# What role do emotions play in creativity?
Emotions sets us apart from any other living thing on earth. Whether or not you are a good person our emotions governs us. It controls our decisions and reason for doing things. These reasons can be wrong for the one and right for the other. Our different viewpoints make us unique and it is the reason our creativity grows. Once we understand this it is easier to navigate in life.
# Do you have any creativity tricks?
Not sure I fully understand this question but for me learning is the best way to tap into my creativity. This and my connection with God. Ever since I made the commitment, I found a new depth in my writing. I write with greater ease and my thoughts are clear and to the point.
# What are your plans for future books?
I have already written five books in a series and must begin with the proof reading part. It is a series that has its origins with my son that left South Africa to find a better future in America. When I began the first book I never thought it would escalate to a series but the book had so many stories to tell that it ended up in five books.
On the side I am also busy with short stories, about 15k words each. These are stories that flow from Love at War. There are so many characters that left a lasting expression on me that I want to tell their stories as well.
In between I do translations, freelancing and ghost writing to pay for my daily expenses.
# Tell us some quirky facts about yourself
My connection with God is important.
I have three grown-up children and two grandsons.
I am in a relationship.
I love coffee.
I read – a lot. I read any genre, especially thrillers and historical.
I like to travel–especially the off-the-beaten-track routes. I also like to explore the many mountain passes in our country. You see landscapes and meet people true to the land which inspires me tremendously.
I enjoy photographing.
To connect sign up to my quarterly newsletter.
Lynelle Cark
Author and freelancer