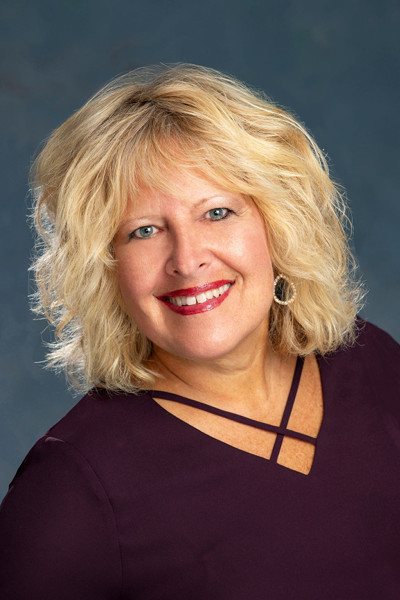 # Please introduce yourself and your book(s)!
I'm a bestselling author of five award-winning contemporary suspense novels that re-imagine Old Testament stories in the Bible. My newest book, The Wise Man, is a modern suspense novel that re-imagines the story of Solomon in which the main character is a U.S. Supreme Court justice hearing a Roe v. Wade overturn case that goes beyond the one in recent news. Actor Kirk Cameron calls it "a riveting, ripped from the headlines suspense on one of the most important issues of our lifetime." I'm also a book coach, professional editor, public speaker and founder of Your Book Done Right Master Class and Elite Coaching online writing course.
# What is/are the real-life story(ies) behind your book(s)?
A few years ago, I met an extremely wealthy man in Australia who ran a multi-billion-dollar empire and had many au pairs working for him but had become an atheist and I realized I had found my next character based on Solomon. Each of my novels has a little bit of me in them and I can relate to Solomon also because I grew up privileged and somewhat entitled, and as a young adult, nearly lost my faith in God. Then, I went on the 2020 national March for Life in Washington, DC and realized the modern-day version of the Bible story of Solomon deciding between the two women fighting over the baby could tie into the whole Roe v. Wade battle. In my novel, the main Solomon character is a US Supreme Court justice hearing a modern Roe overturn case in which two women fight over a baby boy born live out of a failed late-term abortion—the clinic worker who saves him and the birth mother who wants him back. Little did I know it would all hit the headlines like it did!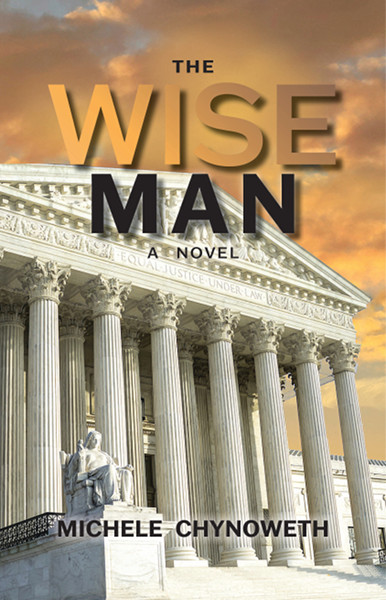 # What inspires/inspired your creativity?
I feel like I write like a movie director…I am plot driven and usually see the story playing out in movie scenes in my head. I also try to picture TV or movie actors for my characters when I describe them. Sometimes I base some of my fictional characters on real life ones…although I try to disguise them!
# How do you deal with creative block?
I now say there's no such thing as writer's block if you have a decent chapter outline to go by. An outline acts as your "roadmap" so if life happens and you have to go a few days without writing and come back to a "blank screen" you can pick up where you left off with the chapter outline. I also try to schedule writing time nearly every day, usually for a few hours in the morning when I'm most productive, with NO distractions, which puts you in the "flow" or "zone" of writing and you get more accomplished.
# What are the biggest mistakes you can make in a book?
As a book writing instructor and editor, I'd say the top ones are as follows: 1) not being descriptive enough when it comes to story (ie., telling, not showing the story); 2) being inconsistent with Point of View either overall or scene to scene, 3) not using enough or good dialogue; 4) not using good action verbs and specific and descriptive nouns; 5) repetition!
# Do you have tips on choosing titles and covers?
Use only 2-5 words for a title and make sure it's unique and catchy. Make sure your cover is simple and bold and that the title can be read across the room (or on a distant bookshelf.)
# How do bad reviews and negative feedback affect you and how do you deal with them?
I don't pay them too much mind, I've only gotten a few and sometimes they are based on nothing at all (one Amazon reviewer once gave me one star but said he didn't read the book – so maybe he was just having a bad day.) I've gotten great Kirkus reviews and a few not-so-great ones (where it seemed the reviewer liked the writing but disagreed with my point of view politically or otherwise, so you really can't please all the people!) I do read all of my reviews, but I usually don't get angry or engage in debate, it's not worth it.
# How has your creation process improved over time?
They say, "teach what you need to learn," and I think that's true. So hopefully I've evolved not only by writing several books but by teaching many others to write as well. My novels have gotten a little longer because I think I flesh out the story more each time. But they've also gotten better (or so I've been told).
# What were the best, worst and most surprising things you encountered during the entire process of completing your book(s)?
Best: I worked for the first time on The Wise Man with a paid "sensitivity reader." I had never heard of them before, but I was doing research on China and the Chinese culture and mentioned that in a writers' critique group, and an author in the group said he was an Asian-Pacific sensitivity reader. Wow, did he help A LOT with authenticity when it came to people, places and things. I was also lucky to have a great editor and publisher for this book!
The worst thing? I was up against a deadline for the first time with The Wise Man because of the anticipated timing of the Roe v. Wade Supreme Court decision and had to pull a few all-nighters. The book came out May 17. When the "leak" happened May 3, I thought at first it was a terrible thing, my book wasn't out yet! Turns out it ended up being a good thing I guess, because the issue stayed in the news for weeks to come.
# Do you tend towards personal satisfaction or aim to serve your readers? Do you balance the two and how?
I believe it's my purpose in life that God called me to fulfill…my passion, talent, ministry, mission. It's who I am. But I write what I do because I want today's readers to comprehend God's messages in the Bible stories (which are sometimes difficult to read and understand) while being entertained by good fiction that deals with modern-day issues and real-life struggles to which they can relate. So I balance the two by writing what I love to read – action-packed suspense with racy romance that stays "edgy"—while staying true to the narrative and God's message in the Bible story.
# What role do emotions play in creativity?
A huge role. You need to capture readers' hearts, they need to FEEL the story, the characters' pain and pleasure, joy and sorrow, in order to keep turning the pages, and the only thing we have as writers is our words to make them do that.
# Do you have any creativity tricks?
So there really are no "tricks" when it comes to writing. I believe we just need to learn the craft, and then practice it – and also get a good editor who can see what we writers sometimes can't when we read our own manuscripts. But overall, learn good writing style. (And don't make the mistakes outlined above!)
# What are your plans for future books?
I have more "Modern Day Bible Stories" (contemporary biblical suspense novels) in me as well as a memoir – but I'm also hoping one or more of my novels gets made into TV/movies. Talks in the works, stay tuned for more!
# Tell us some quirky facts about yourself
Before I became an author, I was a TV news reporter and investigative newspaper reporter. At my first reporter job I was the first female to cover the police and courts beat and my first assignment was a dead body found in a field. I marched out in my skirt and high heel pumps and sunk in the mud. From that day forward I tried to wear jeans and tennis shoes on the job except when appearing in court or at city council meetings.
Also, my husband and I have a blended family of five grown children…three guys and two girls, ages 23 through 32. They were our wedding party when we got married 12 years ago. That means we also had a house full of teenagers starting out…but we survived and lived to tell the tale!
Links
Michele's website link: https://michelechynoweth.com/
Book Amazon link: https://www.amazon.com/Wise-Man-Michele-Chynoweth/dp/1649495811/ref