Please introduce yourself and your book(s)!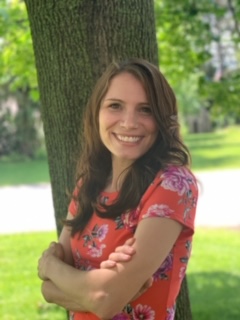 Hello! My name is Rachel Kirwin and I write New Adult Contemporary Romance. I reside in West Michigan with my husband and our three kids.
My books, Take Me Away and Take Me Back, released this summer and tell the stories of a small town girl and her childhood crush who grew up and grew apart.
Iris Everly isn't your typical teenager. While everyone else is out learning about life, Iris lives in seclusion in her books. Clay Keller, everyone's football hero, returns from college with one goal in mind, getting the girl next door.
The complete opposites stir up gossip in their small town and their love is put to the test.
Take Me Away really resonates with the teenage drama that most all of us can relate to experiencing. Take Me Back offers a twist of fate for Clay and Iris, along with a little suspense.
You can find the links here.
Take Me Away https://www.amazon.com/dp/B07S8QV612
Take Me Back https://www.amazon.com/dp/B07VK9ZYQR/ref=cm_sw_r_cp_api_i_-J3sDbSGP3N5Y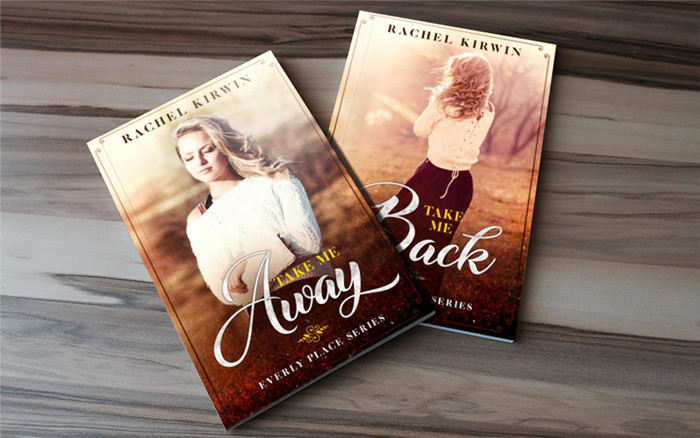 What inspires/inspired your creativity?
As a child I always enjoyed writing poetry and short stories. When I was around eleven years old, my stepmother, at the time, gave me an electronic typewriter and I feel like that really got my creative juices flowing. I started typing short stories on that, I still have a few of them. I took a very long break in between then and now and started a family and life got busy. I was reading a good series and when I finished I felt that emptiness that most readers can relate to when finishing a great book. I was like, what now? That's when I decided, I'll just write my own—and I did. It's become such a big passion and I can't believe there was a time when I didn't write—it's so fulfilling.
How do you deal with creative block?
When I get creative block, I read. I love reading anyway, it's just a bonus that it helps get the creativity flowing. Another thing that helps overcome a block is simply just writing. I let the words flow and if something needs changed, I go back to it at another time and make any necessary changes.
How do bad reviews and negative feedback affect you and how do you deal with
Bad reviews and negative feedback are something every writer who puts their work out there for the public has to face. Fortunately, I'm not discouraged easily and I've got pretty tough skin so I take it with stride and try and use it as a stepping stone. With the right mind set, it can be constructive and allow me to see what I can do to better my writing in the future.
Do you tend towards personal satisfaction or aim to serve your readers? Do you balance the two and how?
My goal is personal satisfaction and aiming to serve my readers. I write what I would like to read. If I don't feel that my story has enough creativity and won't hold a Reader's attention, then I won't put it out there. I actually started to write a third book to the Everly Place Series but it just wasn't flowing right. I wasn't feeling it and I knew that reader's couldn't feel it either. So I put it on hold and one day I may come back to it.
What are your plans for future books?
I am currently finishing up a stand-alone novel called Undercover Barmaid, that will release December 7, 2019. This book is about an investigative journalist who goes undercover as a barmaid at a big night club to investigate some underground illegal activity. Let's just say that she found more than she bargained for in the club and with her boss. You can check it out at the link below on goodreads and add it to your shelf for a future read.
https://www.goodreads.com/book/show/48189118-undercover-barmaid
Tell us some quirky facts about yourself
Some quirky facts about myself. Well, I am quirky—I'm sort of all over the place and trip over my own feet. I overuse emojis and lol. I talk a lot about nonsense and pretty much everything goes over my head. Aside from that, I'm a huge supporter of women helping women and I love to see others succeed, it warms my heart. I love to help others when I'm able and I'm so grateful to everyone who has helped me through my journey.
Website: http://rachelkirwin.com/