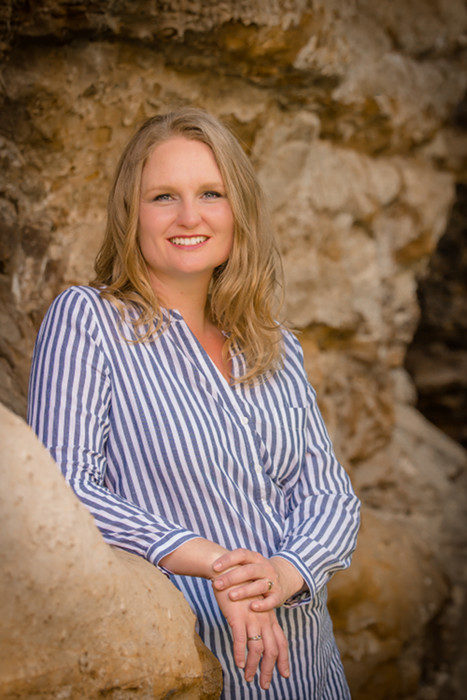 Talena Winters
www.talenawinters.com

Please introduce yourself and your book(s)!
I'm a multi-genre fiction writer with four published novels in the genres of inspirational romance, romantic suspense, and young adult science fantasy. This year, I published the first book of a young adult science fantasy trilogy called The Undine's Tear about a post-Atlantean society of mermaids called undines, and a powerful healer who has been raised to save them all… as long as she doesn't go crazy and kill them all first. (All the powerful healers in their history have gone insane.) I also published a standalone prequel to the series called The Waterboy, which is a free gift for my newsletter subscribers.
Besides writing, I'm also an editor, blogger, journalist, piano teacher, knitwear designer, and encourager. I wear a lot of hats and I like to keep busy!
What is/are the real-life story(ies) behind your book(s)?
I wrote and independently published my first book, The Friday Night Date Dress, as practice while taking a course about how to write fiction. I'd intended to write my mermaid story next, but the morning after I uploaded the book file to my distributor, my three-year-old son died in a vehicle accident, and I had to write something with more meat while I grieved. I wrote the romantic suspense Finding Heaven next instead—it's about a woman recovering from an abusive past with the help of a humanitarian who works with sex trafficking victims in Mumbai. While my character was healing from her past, so was I.
My current series, called the Rise of the Grigori, was actually the idea that made me want to learn to write fiction in 2010, so I'm super-stoked to get it out into the world. I'm even more excited that other people love it as much as I do! It started with a couple of simple questions: "Where are all the mermen? Why do mermaids need to drag sailors into the depths of the ocean?" And I've been working on it ever since.
How do you deal with creative block?
I research! Haha. If I'm stuck, it's usually because I feel like I don't have enough information to move forward, so I go find out the thing that's holding me back, then I keep writing. (Understanding story structure really helps, too.)
What are the biggest mistakes you can make in a book?
Oh, jeepers, I'm not sure I want to know what the biggest ones I can make are! One I certainly have made was failing to portray a minority group empathetically, falling into a stereotype trap because I didn't know what I didn't know. Fortunately, a critique partner pointed out the error of my ways, and I'm so glad she did. The story is much stronger now that I actually know what I'm talking about better.
Do you have tips on choosing titles and covers?
Yes! Your title and cover is all part of your product branding and packaging. It needs to both interest your reader and set appropriate expectations for what is inside. Always hire the best graphic designer you can afford and do your own homework so you can help them represent your work appropriately. And do some market research with your own audience! I did a poll to choose the name of The Undine's Tear and to help decide what should be on the cover. I found out that pictures of mermaids or the word "mermaid" would turn off half of my target audience—young adult men. As it is, I've sold a lot to young men, and they've loved it!
How do bad reviews and negative feedback affect you and how do you deal with them?
I'm fortunate that I haven't had a lot, and the only one I have really had has been from an ARC reader who didn't have a clear expectation of what she was getting into. However, when she asked whether she should publish her poor review, I said yes. Reviews are for other readers. If someone can articulate what it was about a story they didn't like, then other readers with similar tastes will be able to use that information to make a decision, saving you from even more bad reviews. If someone is getting a lot of bad reviews, then it is an indication that they need to change something, because they are failing to serve their audience. No matter what I do, I take negative feedback as an opportunity to learn and get better.
How has your creation process improved over time?
I used to be a pantser, 100%. As I've learned more about the craft of writing, I've become more of a plotter and have become significantly faster as a writer. Plus, I break my stories way less often.
I've also learned to trust myself more, which is huge, I think. Writing fiction is essentially laying ourselves out for the world to see and can leave you feeling very vulnerable and unwilling to take risks. Insecurity is a huge thing. So learning to trust my storytelling instincts has made a big impact.
What are your plans for future books?
Right now, I'm working on books 2 and 3 in the Rise of the Grigori trilogy. I also just launched a Patreon page and I'll be putting up short stories in multiple genres on a regular basis as rewards for my patrons. The first one will be an urban fantasy I wrote last year for Constellate eZine about a small-town-Alberta activist who finds out that there are much worse things in the foothills in which he lives than the bears.
I intend to continue writing in my current genres, plus trying out a few new ones. I read widely, and write as I'm inspired to write.
Tell us some quirky facts about yourself
My husband says that I make our bed with too many pillows. I also sort my closet by item type and colour. Yikes! I sound like Monica Geller from Friends.
I am kind of Monica, actually, mixed up a bit with Phoebe. Or Hermione Grainger. Depends on the setting. 🙂