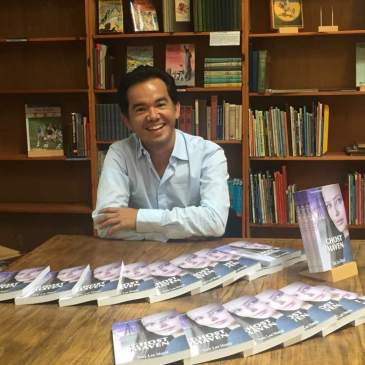 # Please introduce yourself and your book(s)!
I'm a mystery and suspense writer. I've written three books on the works of Alfred Hitchcock.
I've written a children's book. The Cat That Changed America, aimed at young readers from 5 to 10 years old, which is published on October 22nd; and also a Young Adult novel called Ghost Maven about a girl who falls in love with a ghost, which is published on October 27th.
# What is/are the real-life story(ies) behind your book(s)?
The Cat That Changed America is based on the real life story of P22 mountain lion, who was born in the Santa Monica Mountains. He crossed two freeways the 405 and the 101 to get to Griffith Park in the middle of LA, which he has made his home. It's an incredible story and introduces issues of conservation and the challenges facing urban wildlife. I follow P22 from his home in the mountains to becoming a city cat in one of the world's most densely populated cities.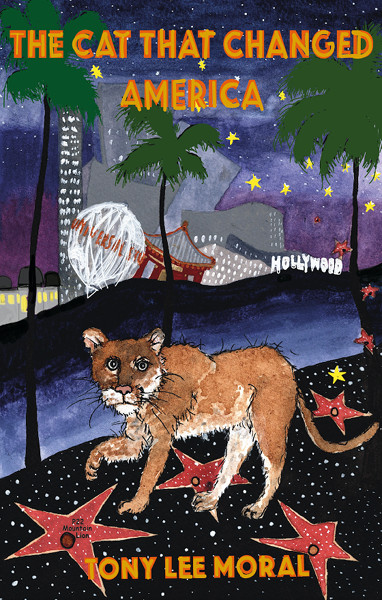 # What inspires/inspired your creativity?
Travel, real life adventure and living abroad have all fuelled my creativity. I found out about P22 when I was living and working in Los Angeles. He became infamous when he broke into LA Zoo and allegedly killed a koala. And I wrote Ghost Maven when I was living in Big Sur for two years and was inspired by the beauty, supernatural history and maritime history of the place, especially Monterey which is one of the oldest towns in California.
# How do you deal with creative block?
I switch and do something else. It's very important to not get stuck in a rut but have passion for your writing which can be difficult, so try other creative outlets like painting or decorating and then return to what you've written.
# What are the biggest mistakes you can make in a book?
Not having it properly edited and using too much dialogue are common mistakes of first time writers. Plotting and structure is very important so it's a good idea to write a detailed outline and chapter breakdown so you know where your story is headed.
# Do you have tips on choosing titles and covers?
Work with an established cover designer or illustrator, it's so much easier. They will bring their own ideas and visions, which will also improve your work. But shop around carefully, there are many good illustrators out there, it just takes some time to find one you are compatible with and shares your vision.
# How do bad reviews and negative feedback affect you and how do you deal with them?
I try and accept constructive criticism but you can't take negative reviews personally as reading is very subjective and one person's story may not be another's cup of tea. Focus on the positive comments but at the same time try and be objective and not look at your work through rose tinted spectacles.
# How has your creation process improved over time?
I'm more confident in finding my own voice, I know what my strengths are and the areas which need to be improved.
# What were the best, worst and most surprising things you encountered during the entire process of completing your book(s)?
You need to be passionate about the story you are telling as there is very little financial incentive for many authors. It's a long road to getting published but if you have a story that needs to be told, there will be readers who want to hear your story.
# Do you tend towards personal satisfaction or aim to serve your readers? Do you balance the two and how?
My aim is to tell a good story. In that respect I'm influenced by the work of Alfred Hitchcock who was a master storyteller. He compared a good yarn to a rollercoaster ride or a trip to the haunted fun house and was very aware of the emotions he created such as fright, fear and suspense.
# What role do emotions play in creativity?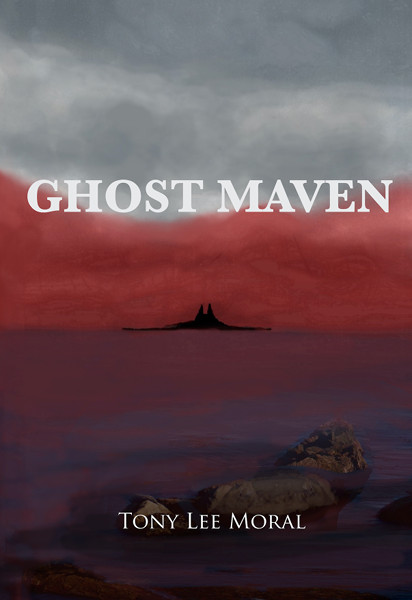 I dig deep into my own emotions for realism and truth. For example, Ghost Maven is about a girl who has lost her mother and is seeking some sort of solace in the afterlife. Most of us have experienced loss of some kind, so I used my own experience to infuse the character of Alice with a sense of coming to terms with losing a loved one and finding comfort in your beliefs.
# Do you have any creativity tricks?
Blue sky thinking which I talk about on my website ghostmaven.com. If you want to be analytical then confined spaces are good, but if you want to be creative then big, wide-open spaces are more conducive for creativity. I had a very creative period when I lived in Monterey and Big Sur and was inspired by the ocean, the trees and the scenery.
# What are your plans for future books?
I'd like to turn the P22 books into a series if the first one is a success, and the same with the Ghost Maven series which I'm hoping is the first book in a series.
# Tell us some quirky facts about yourself
I love New York, California and the South of France. I love hot dogs, and there's usually a mention of hot dogs in my Children's book – I made sure that P22 tries a dog when he arrives in the big city.
Book Info
The Cat That Changed America Synopsis: P22 was born in the beautiful Santa Monica Mountains outside Los Angeles. But after his brother is killed, he is forced out of the mountains by an older male, and heads east to stake out a new territory of his own. Along the way, he makes friends with Possie the Opossum and Racket the Raccoon and has to cross two dangerous freeways, the 405 and 101. He passes through the City of Stars at night, and strolls down the Hollywood Walk of Fame, all the while trying to avoid those bothersome humans. After more adventures, he reaches Griffith Park observatory and finally makes a new home.
https://www.amazon.co.uk/dp/B08HKZHX3V
https://www.amazon.com/dp/B08HKZHX3V
Ghost Maven Synopsis (published October 27th for Halloween by Sabana Publishing): Alice Parker moves with her Dad and younger sister to the sleepy town of Pacific Grove, to start a new life after her Mom dies. Little does Alice know the strange and terrifying events to come. When she falls into the bay during a kayaking trip, she is rescued from drowning by the mysterious Henry Raphael. Handsome, old fashioned and cordial, he is unlike any other guy she has known before. Intelligent and romantic, he sees straight into her soul. Soon Alice and Henry are swept up in a passionate and decidedly unorthodox romance until she finds out that Henry drowned in the bay 100 years ago. . .