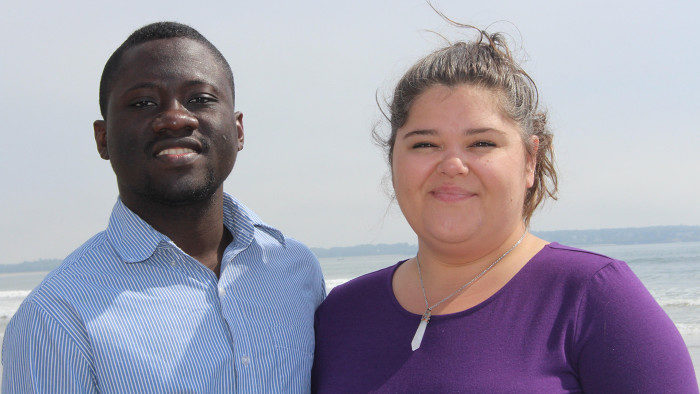 Please introduce yourself and your book(s)!
We are Ash and Marcus Kusi (A. M. Kusi) romance authors of the Orchard Inn Romance series.  We love writing contemporary romance novels about strong women and the sexy heroes they fall in love with.
What is/are the real-life story(ies) behind your book(s)?
We are an interracial and multicultural couple. We write about diverse characters and interracial relationships to highlight some of the issues we have faced from our own experience or that of others in our situation.
What inspires/inspired your creativity?
Nature! Hearing how couples met, dreams, a lot of different sources really.
How do you deal with creative block?
Take a break, read a lot of different books, and even watch some movies for a few days, then write and push through it with the goal of just getting the bones of the work on the page, knowing we will go back over it at a later time and add better content.
What are the biggest mistakes you can make in a book?
Not know your reader expectations for the genre you are writing.
Do you have tips on choosing titles and covers?
We like to tie in the title to the couple. The Orchard Inn was because the story centered around the inn. Conflict of Interest was titled that because the plot is based on several conflicts of interests between the boss's daughter and brother's best friend, also the hero was the heroine's mentor. Her Perfect Storm was titled to reflect the emotional response the heroine had to the hero. You want an intriguing title, something to reflect the books contents.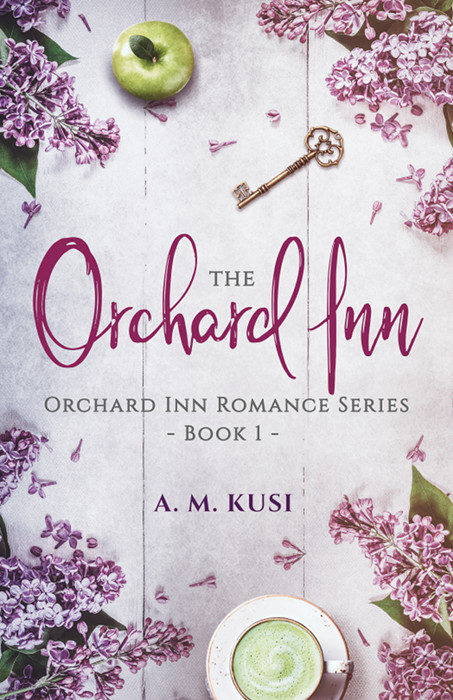 How do bad reviews and negative feedback affect you and how do you deal with them?
Ash typically avoids reading negative reviews. We always welcome constructive feedback, but when it comes down to it, it's someone's opinion. We try to learn from them, but also balance how much they affect us. Marcus reads them all and will give Ash any feedback that could be useful.
How has your creation process improved over time?
It's much more organized now. We have a system in place. A document with ideas, a process to plot, and storyboard. We also have a checklist to help us from inspiration to publishing.
What were the best, worst and most surprising things you encountered during the entire process of completing your book(s)?
Writer's block is hard, but Imposter Syndrome is worse! Every book, the first 25% or so and then the last 25% is the hardest to write. There is so much that goes into learning to write a book and even more into learning how to write well. Getting feedback from a professional editor can be very humbling, and also extremely encouraging when you get it right the next time.
Do you tend towards personal satisfaction or aim to serve your readers? Do you balance the two and how?
Both. We write with a clear goal but make sure to meet reader expectations of the romance genre. There are certain scenes that must be in there or the reader may walk away feeling like something was missing. At the end of the day, it's about our happiness with the finished product.
What role do emotions play in creativity?
The biggest! As a writer of fiction, you have to be in each character's head, "feeling" and reacting to things as they would depend on their back story. If you can't feel the emotions in your scene, your reader won't either.
Do you have any creativity tricks?
Reading – a LOT. We also combine ideas from non-fiction in our books. Real-life struggles between couples, and people.
What are your plans for future books?
We're beginning to work on a new series that delves into a town with characters who have emotional journeys through healing traumas, addictions, danger, and heartache. We want to give them all a happily ever after!
Tell us some quirky facts about yourself
Marcus is an immigrant from Ghana and Ash had to teach him how to drive a car. Marcus doesn't know how to swim. Ash is not very organized EXCEPT when it comes to cooking. She has to have everything in a certain place, and even slices of food has to be uniform.
Lastly, to find out more about us visit www.amkusi.com.