By Marika Price
What do The Rainbow Fish, Runaway Bunny and Curious George have in common? 
Yes, they're all beautiful children's books about animals going on exciting adventures with feel-good themes. But the part that is not so feel-good is the realization that all of the protagonists are animals referred to as him and he. While female characters exist in these stories, they're either supporting characters or mothers nurturing their sons.
Was I making unfair conclusions about a gender gap based on three books? Perhaps, I thought. On a mission to find children's books starring female animal characters, I scoured Google, pored through pages of books on my shelf and went straight to my favorite bookstore Book Soup. I searched for everything from girl hippos to girl dragons only to realize that female-driven stories in the animal children's book genre are far from the norm. While they do exist (thank you, Maisy, Doodle Bites and Abigail), they stand out.  It's an all too familiar problem that persists in popular culture, but it carries a special type of sting in an industry that is targeting young, impressionable minds.
Statistics support the phenomenon. Children's books with boy animals in prominent roles appear three times more than books with girl animals as central characters, according to a 2011 study from Florida State University. Males were also eight times more likely than women to appear in children's books as villains, according to an Observer study. Think: Shere Khan, the fierce tiger in The Jungle Book, the scary dog-fish in Pinocchio, and the conceited hare in The Tortoise and the Hare.
The place women outnumbered men in children's literature: parental roles. The previously mentioned Observer study noted mothers were featured twice as often as fathers. The bounty of gentle mother animal figures can be seen in books, such as I Love You Mom with the Very Hungry Caterpillar, Mama's Kisses, Mommy Snuggles and I'll Hug You More. Finding stories about dad animals with kids, such as the bestseller Guess How Much I Love You, requires more of a treasure hunt.
Even the colorful illustrations that open new worlds to children in their tiny hands can be frustrating. Gender markers, like dresses, frilly bows and flowing locks of hair, are easy ways for illustrators to differentiate boy characters from girl characters, but they perpetuate longstanding, tired stereotypes about what it means to be a girl. For example in Diary of a Worm, the boy worm wears a baseball cap while the sister worm wears a yellow bow. And in Otto's Trunk, the mother elephant wears a slip and blue eyeshadow, and uses her trunk to double as a vacuum cleaner.
Ironically, the creators of the books are often female. Many authors of children's literature are women or even teams of women. Taking a look behind the scenes, the vast majority of publishers are also women. Lee & Low Books, the largest multicultural children's book publisher in the United States, surveyed 34 publishers and found that women made up about 60 percent of the executive staff and 78 percent of the overall staff. It's not that women aren't writing and publishing; it's that many women are still in the habit of depicting animals as boys.
Confession time: Originally, Zach and I wrote Pangy in our children's book "Pangy the Pangolin" as a boy.
It never even crossed my mind to make Pangy a girl because our motivation to write "Pangy the Pangolin" had nothing to do with gender and everything to do with raising awareness and money for the quirky, endangered pangolin. That's why we're donating 50 percent of our profit to Save Pangolins, which is dedicated to protecting pangolins. But our mission quickly took on a new level of purpose once we realized there was such a shortage of female-driven animal character stories.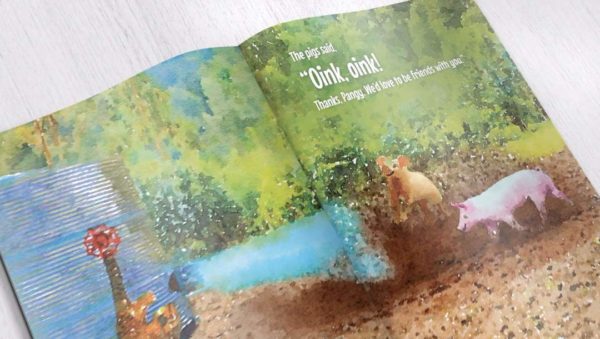 We first thought about going the androgynous route, but when we read the book to our family and friends sans pronoun — they assumed Pangy was a boy. So that didn't feel right either! We decided to make Pangy a girl adventurer without changing any aspect of the storyline or the illustrations. Pangy would not wear dresses, bows or lipstick (not that there's anything wrong with those things). But we wanted to depict Pangy in a way that wouldn't surprise readers if the pronoun was "he" instead of "she."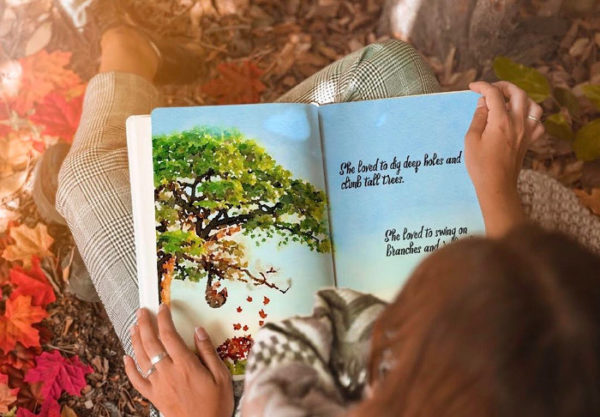 Now our mission is twofold: Not only do we hope to inspire more kiddos to love pangolins, but we also want to provide children with a story about a girl protagonist going on an epic adventure. Selfishly, I at least hope that by the time I have kids I'll be reading them lots of stories about girl pigs, fish, dragons and of course, pangolins.
We love talking about anything and everything related to pangolins and children's books, so send us a message at [email protected].