Introduce yourself:
I write fiction based on factual as well as oral history. My debut novel, Yours in a Hurry, is about Ohioans who relocated to California in the 1910's.  I grew up in Akron, Ohio. My academic background is in history, English, and behavioral science. I've published in academic and professional journals, but fiction gave me an opportunity to practice the art of storytelling. A PhD led to experience in the behavioral sciences and fueled a desire to write about interesting characters, real and imagined. I'm also passionate about history. I enjoy speaking with groups about all things writing and history including the events, locations, and characters from my book and blog posts.
I married my high school sweetheart and have two grown children, and grand-Corgis. I can be reached through the website, or on Facebook @Annottoauthor or www.Goodreads.com.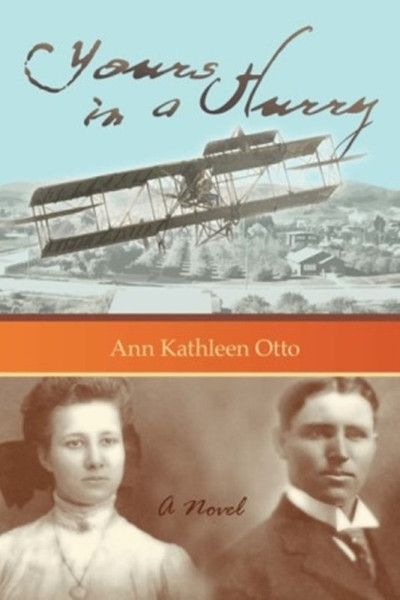 What inspired your creativity?
My mother got her GED later in life after having to quit school during WW2 to help her family. She was a dreamer, and her early life was somewhat like that of Thomas Wolfe, her favorite author. As I stated in my book dedication page: "This book is dedicated to my mother, Edith Hartle Darnell who gave to me and others a love of books, reading and film—all of which develop vivid imagination."
I'm also influenced by authors I admire who can write great narrative non-fiction such as Doris Kearns Goodwin, Erik Larson, and Michael and Jeff Shaara. I also have to admit that although his novels aren't genre I read, Stephen King's On Writing helped me through some writer's blocks.
Biggest mistakes you can make in a book.
Trying to stick too closely to "the rules of writing" that can squelch creativity. Examples: "Don't use names that begin with the same letter which can confuse readers", "Too much or too little action". The success of many if not most current works, such as The Book Thief, prove that plot and character development is most important.
Tips on choosing covers:
The best type of cover for a fiction or non-fiction work depends on the genre. People like my Yours in a Hurry cover. For history or historical novels, photos or sketches from the time period are always popular and eye-catching. The graphic artist who did my cover was able to find a font matching my great uncle's handwriting for the title.
Do you tend towards personal satisfaction, serving your readers, or a balance?
I stick to historical novels and non-fiction as they're my favorite genres. That being said, I want to write books and blogs that interest all readers, especially those who know or care little about history, and entice them to see that truth (and historical fact) is often stranger and more interesting than fiction.
Plans for future books:
I keep notes about potential projects. I'm currently working on two projects, an historical novel about Ohio's Appalachia in the 1920's and a non-fiction book based on my father's World War 2 letters to my mother first from state-side and later from the China-Burma-India (CBI) Theater. Future projects may include novels based on childhood in the 1950s and several friends and family members who have died from cancer.
Other facts about myself:
When not writing, you'll find me out in the community engaged in organizations that make a difference, reading, walking, visiting historical places, traveling, or watching films from all eras. An ancestor of mine founded early Hollywood in the late 1800s, so the love of films comes naturally. There is still disagreement among family genealogists if the Poe side of our family is related to Edgar Allen, but it could be a helpful gene.