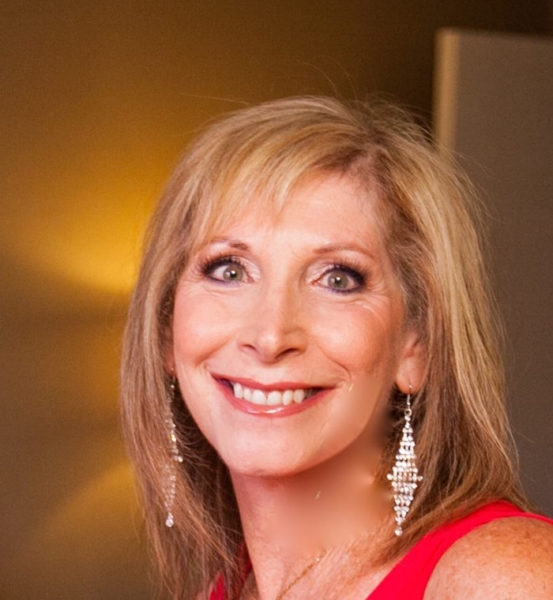 Please introduce yourself and your book(s)!
I am Arlene Miller, also known as The Grammar Diva. I have written a dozen grammar books and workbooks since 2010. I have been a newspaper reporter and editor, a technical writer and editor, a freelance editor, and an English teacher. All this led me to want to write a friendly grammar book that contained the most common grammar, punctuation, and word usage problems. That first book, The Best Little Grammar Book Ever, was so well received that I just kept on writing. That book, as well as The Best Grammar Workbook Ever, are used in schools and colleges. I also have been writing a weekly grammar blog for the past six years, The Grammar Diva Blog. I am also active on social media, especially Facebook, Twitter, and Instagram. I do some speaking about grammar and word trivia, and have also conducted grammar workshops at corporations and junior colleges.
What are the biggest mistakes you can make in a book?
My books are self-published, and the biggest mistake you can make with a self-published book is to not have it up to "traditionally published" book standards. A self-published book must be every bit as good and professional looking as any other book. That means hiring an editor, a professional cover designer, and an interior book designer. Most of the self-published books that come out now look great, and their authors/publishers take great pride in creating a "near perfect" product.
Do you have tips on choosing titles and covers?
I have always had my covers professionally designed — all except the first one done by the same person. I generally come up with part of the design concept, but he does the actual cover design (and the back cover design too). I am pretty good at choosing titles. If I need help, I ask my Facebook friends what they think. Some of my titles include Does Your Flamingo Flamenco? , Fifty Shades of Grammar, and To Comma or Not to Comma? Most of the others are in The Best Little series of books. Those books have fairly simple covers but each in a different bright color. My Flamingo book has a flamingo in a flamenco outfit, which I conceived of, but had my designer create.
How do bad reviews and negative feedback affect you and how do you deal with them?
Let's face it; bad reviews and negative feedback are not fun for any author. There are three kinds of negative feedback/reviews, and I have received them all. The first kind are actual good ideas and deserved criticism. Sometimes the reader has a really good point. Maybe the book has too many typos and flaws. Maybe something really useful has been left out. Maybe the book really is a bit confusing. The second kind of negative review is the one written just to be critical and mean. I received a couple of these from someone on Amazon. This person had a problem with a grammar issue that I felt I was correct about; he said I didn't know what I was talking about. I looked on Amazon to see what his usual reviews were like. He reviewed a lot on Amazon, and he reviewed a ton of grammar books. He had the same criticism on the same small grammar issue about every one of the books! The third type of negative review has absolutely nothing to do with the book at all, so those can be ignored….I had one where the person was sent an e-book instead of a print book by Amazon and complained she didn't have an e-book reader, so she gave the book a bad review! Sometimes someone might give a book a bad review simply because they don't like books in that genre at all. I don't look at my reviews so much anymore. Actually, the main issue now is that it is difficult to even get reviews!
What were the best, worst and most surprising things you encountered during the entire process of completing your book(s)?
With my first book, learning the process of writing, designing, and publishing a book was quite a learning curve. However, there are lots of wonderful books and writing/publishing organizations to help any author out. I was surprised that it wasn't so difficult after all to get a book out there and have people buy it! I think the worst things I have encountered are technical glitches with distribution. A college that wanted to purchase my books was told that particular book was out of print. It absolutely wasn't! And I would never have know about it — possibly resulting in a huge number of lost sales — if the professor hadn't called me personally. Whew! I had another challenging experience more recently when Kindle took over the print book section of Amazon. I had a book in proofing stages when I converting my books over to Kindle, and that book was completely lost in the shuffle because it was still in the proofing process. It was held up, and I really needed it for an event I was doing. But in the end, I got the book on time.
Do you tend towards personal satisfaction or aim to serve your readers? Do you balance the two and how?
Since my books are education-based, I have to think first about serving my readers. My books are not so much "creative expression" as "just the facts," although I try to make the books entertaining and fun to use. I get my personal satisfaction when someone tells me how much my book helped them, or when someone loves a blog post. And when I get my royalty checks!
What are your plans for future books?
Well, I never thought I would write more than one grammar book, let alone a dozen! I am currently working on something quite different: a dating memoir. The memoir is proving a lot more difficult than a grammar book. When I finish the memoir, I plan to write a business-writing book. Then, I might like to try my hand at fiction. I have written a novel, but haven't done too much to market it. I also want to expand my business my offering online courses and continuing to give talks and workshops about grammar, words, and the language.
Tell us some quirky facts about yourself
Here are some things about me:
1. I used to be a tap dance teacher and performer.
2. Ever since reading Mr. Popper's Penguins as a kid, I have loved penguins.
3. I am a coffee fanatic.
4. When I was in high school, I wanted to be either an actress or a songwriter. I wrote lots of songs as a teenager (a long time ago) and did a little acting.
5. I am from Boston, now live in California, and am probably moving back to the East Coast soon — but not Boston (too cold).
6. I am an introvert. What writer isn't?
7. My daughter has been a professional ice skater.
Links
Books