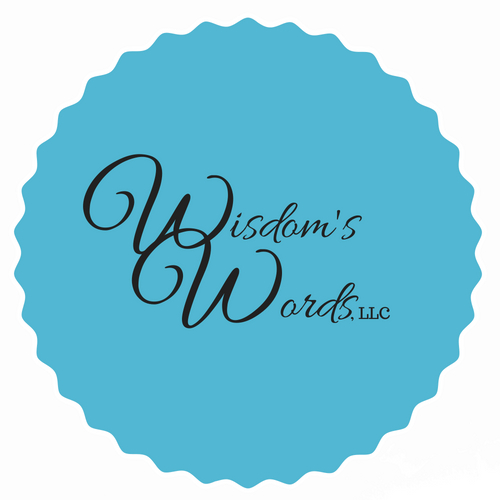 My name is Elizabeth Billingsley, author and owner of Wisdom's Words LLC.
What is/are the story(ies) behind your book(s)?
My first book, The Road Less Traveled: A Story of Love, Pain, Hope and Everything In-Between, is about my abusive marriage to my late husband Jeff, the mental illness he was living with and his ultimate suicide. I take the readers briefly through our story and then I talk about what I learned from that experience in my life – specifically what I learned about myself, my late husband, mental illness and what spiritual lessons this has taught me. My hope in writing that book is that it would show people that there is life and hope after a loved one completes suicide. I also wanted to be able to help people get out of abusive relationships and help them start on a road to healing.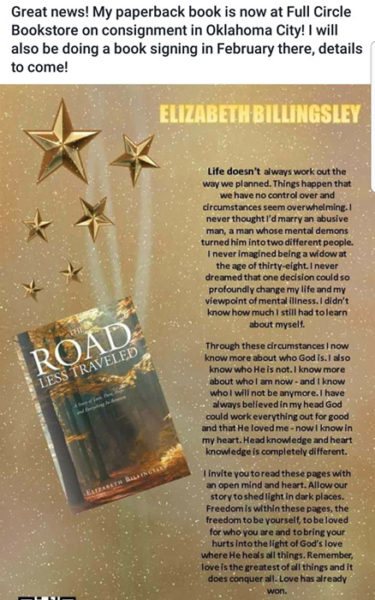 My second book, The Great Journey: A Story of Lorolaen, is an allegory set in a fantasy land. I patterned the book much like C.S. Lewis's books and also borrowed inspiration from J.R. Tolkien. The story centers around a a king whose kingdom is destroyed and oppressed by an evil Beast from the Dark Forest. He calls upon the Great King of Heavnia to help him in his quest to not only free his land from oppression but free many of his people from the Dark Forest. They journey through the Dark Forest with Prince Rohan, the son of the Great King who aids them in defeating the Beast and restoring the Land of Lorolaen to peace. I wanted to have fun with this book as well as tell people a story about redemptive love.
What are your plans for future books?
I have two books I also plan to write in the future. I will be doing a poetry book with a fellow poetry writer here in Oklahoma City as well as showcasing some excellent poems from domestic violence survivors and current female prison inmates. This is planned to come out 2021-2022. I will also be doing a follow up to my first book called, Lost in the Weeds. This book will focus on how we has human beings get ourselves into some of the situations we manage to allow into our lives and how we can make better choices.
Readers can follow my work and events on my website at:  www.elizabethbillingsley.com
They can find me on FB at www.facebook.com/wisdomswordllc
Twitter: www.twitter.com/pianobeth1
Instagram handle: www.instagram.com/wisdoms_words_llc