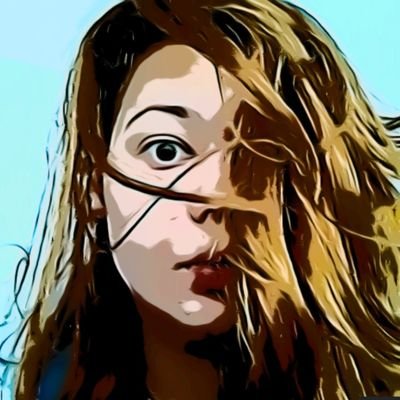 Esther Rabbit is the Author of Lost in Amber: An Out Of This World Paranormal Romance, Digital Marketing Specialist and Content Creator for upcoming writers.
If you too are an upcoming author or a veteran looking to improve your skills in the industry, you might consider checking out her website, and shoot her an email if you'd like to be interviewed.
She speaks four languages fluently and as a self-proclaimed tech-geek, Esther likes to experiment with tools of the craft on her quest to help writers in their endeavors.
Esther Rabbit | From Words To Spellbinding Novels
Find her around the web
Facebook * Goodreads * Twitter * Instagram
Tell us some quirky facts about yourself
I'm a Millennial, massive nerd, comic book fan and a perpetual nomad. Since I'm a Digital Marketing specialist and work remotely, I can travel the world while I'm at it.
That's fun, exhausting and heartbreaking too because my friends are now scattered all over the world and it's not likely to ever have them all gathered 'round a picnic blanket anytime soon. But hey, I wouldn't change it for a thing, at least not now.
What is the story behind your blog?
On one hand, I blog for the upcoming author, trying to simplify the process from writing to publishing their novels. There's quite a lot of info online, but none dedicated to the truly newbie writer who never had any contact with terms such as typesetting, the best trim size for a novel according to genre and all that jazz.
So I documented my process in a series of articles available here.
It could also fit the veteran writers trying to improve their skills in the industry since I constantly experiment with tools of the craft and services for authors. This is a hobby of mine, so I play around with all sorts of apps & services designated for authors, try a little bit of everything and then blog about the useful tools.
I also hold an interview section on my blog called 7 Questions where I had the pleasure to interview internationally bestselling authors, indie authors, editors, beta readers, book cover designers, etc. because I love promoting talented individuals and newbie writers have so many things to learn from them.
You can find the 7 Questions series here.
What are your plans for future books?
I'm now working on my second novel, the sequel of Lost in Amber, called Found in Amber: An out Of This World Paranormal Romance. If all goes according to plan, it should be released this year.
I want to try a little bit of everything, including traditional publishing, writing in multiple genres, and I hope I'll manage everything gracefully.
What are the biggest mistakes you can make in a book?
Publishing without having received any feedback about your book or without sending your book to an editor. The editor is like a fairy godmother of words and syntax and you'll learn so much from working with one.
I think it's just not worth releasing anything out there without having invested the time to polish it. We all know a typo can escape the wittiest of eyes here and there, but having a manuscript swimming in typos or inconsistencies is unacceptable. Or repeating info (something many of us do, just to make sure the readers have it clear).
You'd be risking your writing career, and readers will be ruthless in their reviews, so it's worth spending a little if you don't want to give the self-publishing industry a bad name and have your hard work slayed all over the internet.
Do you have tips on choosing titles and covers?
Like with everything else in the writing business, research, research, research.
The shining star in the cover design business right now is Damon, you might have heard about Damonza. Their covers are absolutely delightful and I had the honor to interview him here.
He was nice enough to explain how an author should approach book cover design, truths and myths around book covers and so on, so it's worth reading. I'll design my second cover with Damonza 100%.
For my first book cover, I went on 99designs & documented my whole experience in an article here.
It was a fun experience and you can see all the covers I received from the different designers, some atrocious and some incredibly good. I was really happy with the end result but I won't restrict myself to one option.
What were the best, worst and most surprising things you encountered during the entire process of completing your book(s)?
The very best and also the most surprising would be the writing community, those wonderful authors out there showing their support on social media and answering all my questions on Goodreads. They're the real heroes without whom this journey would've been a lot more difficult and I plan on returning every kindness.
The worst is probably the fact that as a self-published author you have to be all-in-one: a writer, publisher, promoter, digital marketing specialist, community manager, go-getter, trendsetter, proficient in book cover design trends (if not in Photoshop too), editor, etc. etc. etc.
You need to be all those things and more and everything takes time, but it's also an incredible learning curve and personal challenge, so I'd like to wish you all the best of luck in creating your nook out there. And stop by to say hi if you're ever on Goodreads 🙂