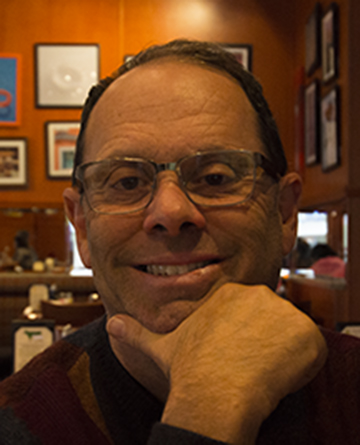 Interview of James Victor Jordan, author of The Speed of Life, an Illustrated Novel.
Author Q&A
Congratulations! Tell us about your book.
Thank you. The Speed of Life, an Illustrated Novel is literary fiction in the cloak of a legal—or alternatively a psychological—thriller. At the outset the love of Estella, a federal prosecutor, for her twenty-year-old son, Andrew, is threatened when she becomes the victim of a savage crime that he is accused of orchestrating. Estella, Andrew, state, other federal prosecutors, and the defense lawyers are caught in a torrent of passion, a brutal legal system, the mythology of the Everglades, ancient shamanism, and the inhumane oppression of indigenous peoples in Florida and in Africa.
What does the subtitle mean? Is The Speed of Life a graphic novel?
It is not. There is significant literary precedent for a novel to have illustrations. My favorite example is The Adventures of Huckleberry Finn. There are eight illustrations in The Speed of Life: on the title page of the novel and on the title page of each of the seven parts of the novel. Each of these parts is told from a different point of view or points of view of the previous parts. So an illustrated title page for each part is an indication to the reader that something new is about to happen.
What inspired you to write THIS book?
When Gabriel García was asked what inspired him to write One Hundred Years of Solitude, he said: "Ice." I cannot say that for me there was such a single moment of clarity. Over the years in short stories, I'd created a handful of characters who were still speaking to me, who wanted further development. I wanted to write about the Everglades as I grew up in south Florida, I wanted to write about shamanism, religion and spirituality because of my grandfather. When I imagined the crime, the novel came together.
Are there any parts of the story that may be true to life for you?
True to life? An excellent question. Superior fiction is about what is true, imagined stories and characters that reveal truth. Based upon the overwhelmingly positive reviews of The Speed of Life, I'm going to venture the opinion that it achieves this lofty goal, that it is true to life.
Is there a message in these pages that you would like your readers to know?
Henry James opined that novels aren't supposed to have a message, that the characters can have agendas, points of view, but that the author should be neutral. If that were true, then why have we canonized so many great polemics? The Grapes of Wrath, The Jungle, The Tortilla Curtain come to mind. I write to explore multiculturalism, justice, spiritualism, nature. Readers can expect to find those topics and themes in my fiction.
Have other writers impacted your writing and if so, what drew you to their work?
A writer's use of language and voice, prosody, the beauty of their prose interests me. I'm often inspired by a writer's characters, their stories, and what they have to say. For example, I recently finished Philip Roth's American Pastoral. It's a novel doing many things at once on different levels. Metaphors and themes are not immediately apparent. You have to pay close attention. That's what novels that join the canon do.
Who are your favorite writers?
There are many. T.C. Boyle, of course. Toni Morrison, Madison Smartt Bell, William Faulkner. Too many to list. And that's just fiction. I read a lot of nonfiction too.
Has the evolution of the publishing industry affected your work?
E-publishing has not and will not affect my prose. As I mentioned in answer to a previous question, The Speed of Life, is informed by eight illustrations. Each of these images are described in the prose. In the ebook, the illustrations are in color, the way I imagined them. The cost of publishing the illustrations in color in the print book is prohibitive. I recommend readers to choose the ebook because of the color and the price: $2.99 currently. The print book is $24.95. Still the sales are about 50/50.
What is the single most important event in your life that drew you to writing?
As an undergraduate I was conflicted. Did I want to become a lawyer or a novelist? I had no idea how I would learn to write fiction. If there were MFA programs, I hadn't heard of them. So I went to law school at UCLA. What followed were intense workloads, studying at first, the practicing law. In 2000 I became ill, almost died. When I recovered, I formed a plan to become a writer. I practiced law part-time and in 2003 entered a graduate program in creative writing at USC. Still it wasn't until 2013 that I finished my last case.
If you knew beyond a shadow of a doubt that you'd never make a dollar writing, would you still write?
Yes.
What is the origin of your creativity?
It's the same origin as the origin of my intellect and empathy, where ever that is.
What's next? Any more books in the works?
I am very excited about my new novel, still under construction. It's titled The Hunter and the Hunted. It's about a brother and a sister, twins, who are close until their father dies they have express fierce diametrically opposed views about how to settle his estate. The acrimony becomes so severe that eventually each twin comes to believe that the other plans fratricide. The brother is a semimajor character in The Speed of Life. So again, a character is telling me about his need to keep living in new literature.