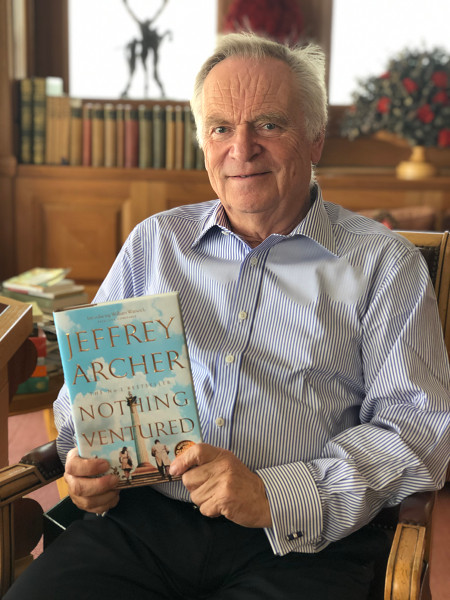 Please introduce yourself and your book(s)!
I am the only author to have been a number one bestseller in fiction (nineteen times), short stories (four times) and non-fiction (The Prison Diaries), having written 23 novels, seven sets of short stories, five plays, one gospel and three prison diaries. And I've also had several #1 on the New York Times.
What is/are the real-life story(ies) behind your book(s)?
My novels are works of fiction, though every author is in some way inspired by events they may have witnessed or read about, or experienced themselves. There's certainly a little bit of me in Harry Clifton in the Clifton Chronicles, and Emma Barrington was based on my wife Mary.
What inspires/inspired your creativity?
I think of myself as a storyteller, rather than writer, and my passion for writing has never waned over the past 45 years. My first book was written out of necessity, as I couldn't find a job, but since then I've been inspired by people I've met, places I've visited, snippets of conversations overheard…inspiration comes from many different areas of one's life, and I am thankful to still feel inspired. I'd always loved reading and making up stories as a child, and I had a wonderful English master at school who instilled in me a great love of the classics – Dickens, Shakespeare, Dumas.
How do you deal with creative block?
I've been very fortunate in my writing career, and have never suffered from writer's block – though that's the name I've given my home in Mallorca! If I'm stuck on a particular point in the story or with a character's next step, I'll go for a walk and think about it, or even watch a classic film on TV.
What are the biggest mistakes you can make in a book?
1. Giving away the ending!
2. Writing a book about a subject because it's fashionable, in other words, jumping on the tailcoats of a bestseller.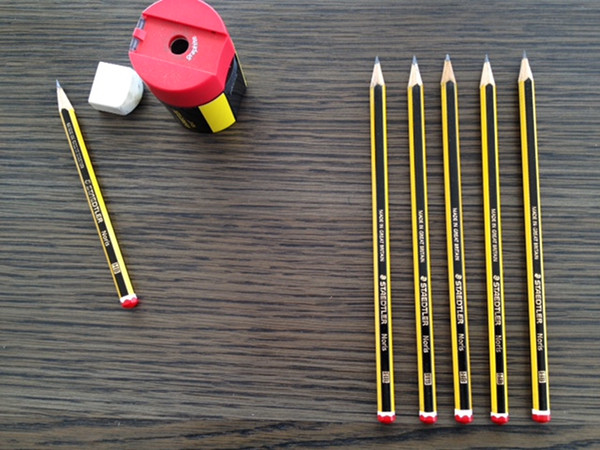 Do you have tips on choosing titles and covers?
Every author wants their book to be memorable, and a good title and cover will both make a customer pick up your book. You need to stand out from the crowded book shelves, and I'm very lucky in having a fantastic art director at Pan Macmillan, who will come up with a jacket design and then show me several variations, from which I can choose a favourite. As for the titles, they usually come to me while I'm in the middle of writing the book. It's rare that I will begin a book knowing the title already. I think Kane and Abel was the best title I ever came up with.
How do bad reviews and negative feedback affect you and how do you deal with them?
No-one enjoys reading bad reviews – the key is never to read them! But if I do happen to see something negative, then I'll try and look at it in a constructive way. I learn from bad reviews, but recently the reviews have been very flattering.
How has your creation process improved over time?
My creative process hasn't changed in 45 years since I wrote my first book – I still come up with plot twists and turns. I have an initial idea, let it percolate for a couple of weeks, going over it in my head, and then I put pen to paper and handwrite the first two or three drafts until I'm happy for it to be typed up. I'll then work on it again and again until I'm satisfied it's ready to be shown to my publishers – usually around draft fourteen.
Do you tend towards personal satisfaction or aim to serve your readers? Do you balance the two and how?
My readers are the most important. I'm not self-indulgent when it comes to my books, and write to entertain, to surprise, to shock or to move my readers – and I'm very grateful for their continuing support and kind comments.
What are your plans for future books?
I plan on writing seven books in the William Warwick series, which should take William from a police constable in the Metropolitan Police, right through to Commissioner.

Tell us some quirky facts about yourself
I can't start writing without my pens and pencils being perfectly lined up on the right hand side of my desk. I am an amateur auctioneer, and conduct up to 25 auctions a year for different charities…and I love it. I even have my own auctioneer's hammers. And while at Oxford, I ran the 100 yards in 9.6 seconds for Great Britain in 1966.
Latest book:
Nothing Ventured, published worldwide on 5 September 2019 – https://www.panmacmillan.com/authors/jeffrey-archer/nothing-ventured/9781509851287