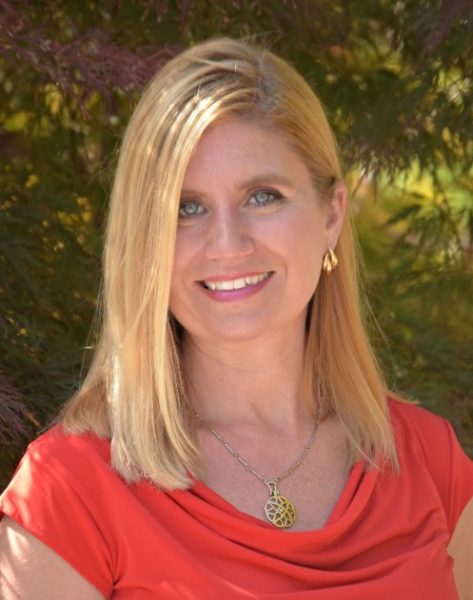 Hi, I'm Jill Kemerer, a Publishers Weekly best-selling author of inspirational romance novels for Harlequin™ Love Inspired. My new book, His Wyoming Baby Blessing, is the fourth novel in the Wyoming Cowboys series and release April 16, 2019. It's a story of a struggling rancher reunited with his recently widowed, childhood best friend who happens to be pregnant. All of my books combine love, humor, and faith for a heartwarming read.
What are the stories behind your books?
The Wyoming Cowboys series follows four best friends who met as teenagers in a group foster home for boys. In each book, one of them is going through a major life challenge, and the only way he can get through it is with the help of a woman who is dealing with challenges of her own. Needless to say, their paths to love are crooked and not easy!
What inspires your creativity?
I constantly nourish my creativity. I keep a journal in my purse to jot observations and notes. I also have the Evernote app on my phone to save links to articles and take notes. Once a week, I spend an hour or two with a notebook and let my imagination run free. A lot of "what if" questions run around my brain.
What are the biggest mistakes you can make in a book?
With fiction, it's important to respect the genre. Romance readers want and expect a happy ending. They also deserve a compelling story to keep them turning the page. The hero and heroine can't fall in love on page five and go through the story without any problems. Keeping the tension of how will these two ever admit they're perfect for each other? is important.
How do bad reviews and negative feedback affect you and how do you deal with them?
Bad reviews sting, I'm not going to lie. But if I get negative feedback from a trusted source, I consider it carefully. I might not agree with every review or negative comment I receive, but if there's a kernel of truth to what they're saying, I tuck it away to improve my future books.
How has your creation process improved over time?
When I started writing my first book, I had no idea what I was doing! I just sat and wrote. As time wore on and I wrote more books (many of which are not published), I found critique partners, read books on the writing craft, and followed publishing experts to learn more. By doing this, I found a creation process that works for me. I figure out the major plot points before writing, write a fast first draft, and I spend a lot of time revising and polishing.
What were the best, worst and most surprising things you encountered during the entire process of completing your books?
The best part is when I'm writing a draft and get in the flow. I also love when the words on the page completely surprise me and my characters take on a life of their own. The worst part is the first ten minutes every day I'm writing a draft. I don't know why sitting down to write is so intimidating—I've been writing full time for twelve years. You'd think I'd be over the nerves! The most surprising thing? With a solid outline, I can write much faster than I thought possible.
What are your plans for future books?
Last fall I signed another four-book contract with Harlequin™ Love Inspired. The first book in the Wyoming Sweethearts series, Her Cowboy Till Christmas, releases this December. I'm excited about it!
Tell us some quirky facts about yourself.
Before writing romance novels full time, I was an electrical engineer then a stay-at-home mom. On any given day, I'm reading at least three books, and I love magazines. I'm not a morning person—the only thing I look forward to in the morning is coffee. I cheer too loud at sporting events, and I will always cheer too loud at sporting events. Beyond that, I'd say I'm like most writers. Our brains are always chasing ideas.
*
Jill Kemerer is a Publishers Weekly bestselling author of inspirational romance novels for Harlequin™ Love Inspired. She loves coffee, M&Ms, a stack of books, and long walks outdoors. She resides in Ohio with her husband and two almost-grown children. Please visit her website, jillkemerer.com
Books