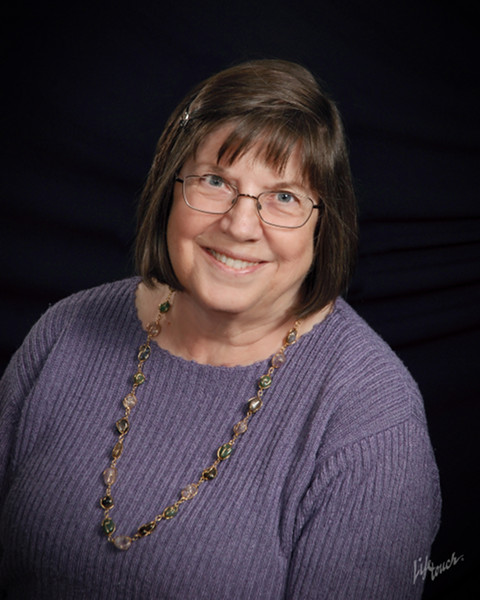 # Please introduce yourself and your book(s)!
I'm so happy to be here and want to thank NFReads.com for inviting me. Thanks!
I write mostly as Kaye George, but did do a three-book series as Janet Cantrell. I've lived all over the country and am now in Knoxville TN, near the family of one of my sons. I have another son's family in Austin TX, one place I used to live, and my daughter's family in the DC area—one of the places I haven't lived. But I visit often, of course, or did before the pandemic.
My lucky thirteenth novel was published March, 2021, I'm thrilled to say.
I've had 2 cozy mystery series published (3 books each). Those are the Fat Cat books by Janet Cantrell and the Vintage Sweets as Kaye George, published by Lyrical Press. That series is my latest output. The Fat Cat books are set in a version of Dinkytown in Minneapolis, where I've lived, and the Vintage Sweets are set in Fredericksburg TX, where I've happily visited a few times. (Happily, because a lot of good restaurants and wineries are located there.)
I wrote a traditional series, Cressa Carraway Musical Mysteries, which only has 2 books, both out of print, because the publisher went out of business. I'm trying to interest someone in reviving these, but will self-publish them (and write the third book), if I have to, eventually. The first book takes place in rural Illinois, near where I was raised, and then the story moves to Minneapolis.
My Imogene Duckworthy series is three humorous books set in the area around Wichita Falls TX. I took that series back from the publisher and it is now self-published.
And finally one prehistory series, People of the Wind, featuring a Neanderthal tribe and set 35,000 years ago. I'm now writing the third volume. That one is published by Untreed Reads. I try to write this series sticking to what's known, as much as possible, except for the fact that I put my Neanderthals in North America. I had to, because I'm fascinated with the mega fauna that was here before the last Ice Age and I had to put them into the book. Mammoths, dire wolves, giant beavers and giant sloths, and a whole lot more.
I should mention that I also write short stories and there are a lot more of them than novels. I even put together an anthology myself, after helping to create a couple of them with other people. That book is DAY OF THE DARK, published by Wildside Press, and is made up of short stories centered around some sort of eclipse. It came out for the 2017 total eclipse that I was able to see in Knoxville. That was one of the weirdest experiences of my life and I want to see the next one in 2024 in Texas. There has been talk of doing another eclipse anthology, too.
# Do you have tips on choosing titles and covers?
Well, if you are traditionally published, you should try to let them give you some input on the covers. Some publishers do a terrific job, but it's always better with input from the writer. If you're self-publishing, look around for covers you like and use that artist. I'll put a plug in for Karen at http://phillipscovers.com/, who did the covers for CHOKE, BROKE, and SMOKE, for the paperback, ebook, and audio editions.
For titles, I decided at some point (don't ask me why) to use long titles for short stories and short titles for novels. (See above titles.) I haven't always done that, but it seems to give balance to the universe—or something. I would advise doing a search on the title you want to use. Titles are not copyrighted, and many authors can use the same title, but it might be better to choose one that hasn't been used ten or twenty times before. I'm terrible at picking titles, so here's where I enlist the help of author friends. I have friends who are much better at this than I am, thank goodness.
# How do bad reviews and negative feedback affect you and how do you deal with them?
I remember all of them verbatim, of course, but I try not to dwell on them. And I tell myself that I have a whole lot more positive, enthusiastic reviews than negative ones! It's part of being a writer, which is, really, kind of a public figure.
# What were the best, worst and most surprising things you encountered during the entire process of completing your book(s)?
I told myself, for years, that I just wanted to get ONE book published. I would be content and die happy if I ever got a book published. I guess I got greedy, because I kept trying to get more and more of them in print (and sometimes succeeding). It will never be enough. I will keep writing novels and short stories as long as I can.
# What are your plans for future books?
The third Neanderthal book, as mentioned above. Maybe a fourth Imogene Duckworthy. Maybe another cozy series. I have a couple of those simmering. There is also a suspense book that I hope is in the works and sees the light of print one day soon. And a lot more short stories.
Thanks again for having me here!
Links
http://travelswithkaye.blogspot.com/
https://www.amazon.com/Kaye-George/e/B004CFRJ76
https://www.goodreads.com/author/show/4037415.Kaye_George
https://www.bookbub.com/authors/kaye-george
https://authorsguildoftn.org/authors/kaye-george/