Please introduce yourself and your book(s)!
Hi Tony, thanks for having me! My name is Konn Lavery, I am a Canadian author who writes in dark fantasy, horror, and thriller genres. By day I am a contract graphic designer and web developer which gives me plenty of flexibility to write and promote the novels.
My work has been seen in my dark fantasy series Mental Damnation, horror novel Seed Me, and my thriller novels YEGman and The White Hand (Available June 13th 2019)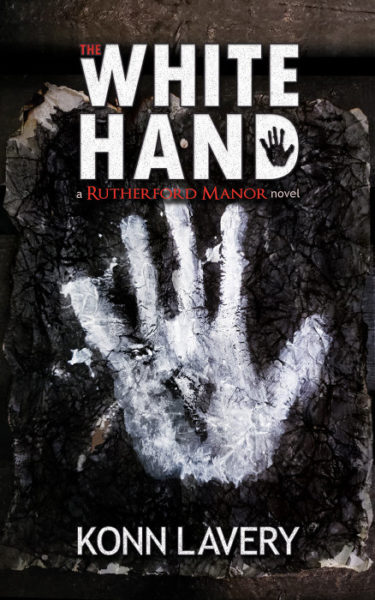 What is/are the story(ies) behind your book(s)?
The ideas vary per story. A lot of my writing is driven to inspire people to think differently and explore their own passions. Each novel has their own hidden fables in them if someone wants to dig that deep into the symbolism. Otherwise, each story can be enjoyed on the surface level.
What inspires/inspired your creativity?
Life would be the short answer. It can come from watching a movie, friends, family, internal reflection. It really is every aspect of life. The more I live the more ideas that come to me.
How do you deal with creative block?
The traditional version of creative block doesn't happen often. Creative block and project burnout are one and the same for me. When project burnout happens I've hit a mental wall that hits me physically and I just take time to decompress from working too much. Usually after a good day or two of doing nothing I am back at it.
What are the biggest mistakes you can make in a book?
Rushing it. Don't push the book if it is not ready. Trust the process and take time away from it once you have a draft. Revise it, get feedback, and listen with an open ear. If you shut everything out and rush to get it done you will get a rough diamond.
Do you have tips on choosing titles and covers?
Titles mutate and evolve throughout the writing process. I'd say ask your beta readers what they would call the story. Take their advise and come up with a title that is simple and appealing. For covers, see what other people are doing in your genre and make a title that compliments that style – to attract the right type of reader – but be bold to stand out from the rest. You don't want your title and cover to get lost in the white noise of other books.
How do bad reviews and negative feedback affect you and how do you deal with them?
Negative reviews and feedback used to hit me hard. I also didn't know what I was doing with writing. I've grown to understand my own writing process and goals with writing that I know how to differentiate constructive criticism and personal opinions from people.
How has your creation process improved over time?
Drastically. I have learned so much from every manuscript and improved on my process with each release. Reading craft-related books helps which has helped me write better and faster.
What were the best, worst and most surprising things you encountered during the entire process of completing your book(s)?
Discovering what the characters will do while writing the first draft. It always surprises me. During the character sheet and plot outlines you don't know them very well and are learning who they are as people. They do surprising things while you are writing away.
What are your plans for future books?
I have the new novel, The White Hand, a Rutherford Manor novel, which is coming out this June. From there, I still have a slasher novel fully complete that hasn't had the right timing to release it. For the near future I have a second Rutherford Manor novel and the concluding novel to the Mental Damnation series in the works.
Tell us some quirky facts about yourself
I was raised a vegetarian and homeschooled up to high school. I also learned to socialize through World of Warcraft.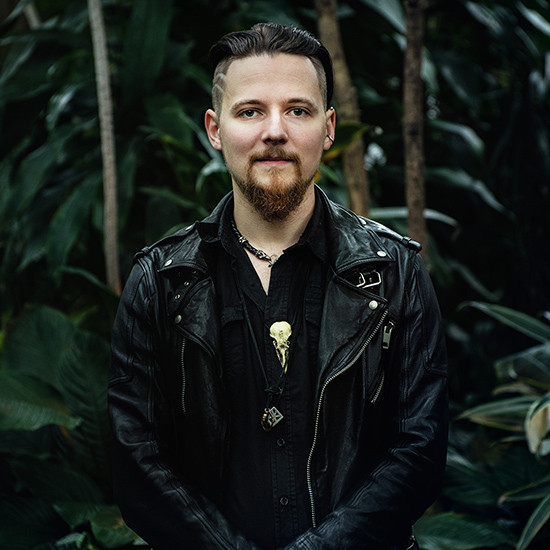 Konn Lavery is a Canadian author whose work has been recognized by Edmonton's top five bestseller charts and by reviewers such as Readers' Favorite, and Literary Titan.
He started writing stories at a young age while being homeschooled. After graduating from graphic design college, he began professionally pursuing his writing with his first release, Reality. He continues to write in the thriller, horror, and fantasy genres.
He balances his literary work along with his own graphic design and website development business, titled Reveal Design (www.revealdesign.ca). His visual communication skills have been transcribed into the formatting and artwork found within his publications supporting his fascination of transmedia storytelling.
Links