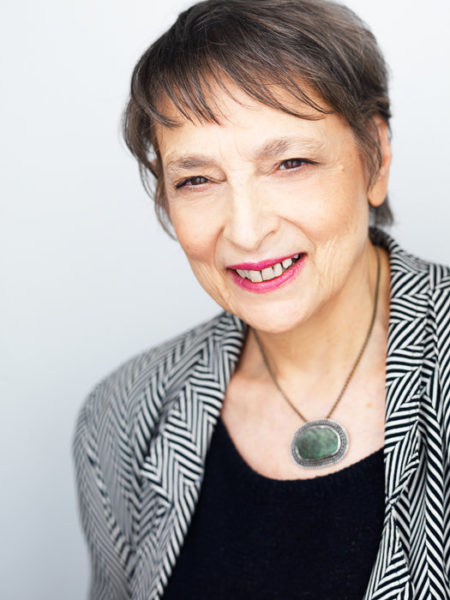 Please introduce yourself.
Hello all. Thank you, NFReads, for giving me the chance to talk to your subscribers. I'm Australian-American. I came to the USA after getting a BA in English Literature, Musicology and History at the University of Melbourne, Australia. The Department of English appointed me as a tutor, which could have been the beginning of an academic career. But music called me more, so I risked all to come to New York on a Fulbright scholarship to study piano with Claudio Arrau. I've had exciting adventures working with modern composers, and some of my CDs are in seven hundred libraries. I was also lucky to premier an unknown work by Franz Liszt (EMI HMV Australian Division) and edit the score for G. Schirmer. But all that, plus teaching, plus 75 cents, got me on the subway. To earn a better living, I built a financial services practice, which I sold recently to focus on writing. I'm fully invested in writing fiction now, thrilled that MadeGlobal Publishing took my first historical novel. For the Historical Novel Society, New York Chapter, I started and run their published writer public reading series at the landmark Jefferson Market Library. Recently I was admitted to PEN Women America. Since I was a child, I have always sought the magic in my activities, but only with fiction can I touch it. On a personal level, I live with my wonderful spouse and a beguiling cat, commuting between New York City and Connecticut. We enjoy a community rich in extended family, friends and colleagues. I often think that I haven't achieved what I wanted—I've always been ambitious– but I have received far more than I ever imagined. Touch wood for good health, every day!
What is the story behind your book?
The Reversible Mask, an Elizabethan Spy Novel recounts the exploits of double agent, Edward Latham. When we first meet him it is summer, 1566, and a glittering royal progress is approaching Oxford. With England entering a golden age of prosperity, scientific advances, exploration and artistic magnificence, Elizabeth and her Protestant government have plenty to celebrate. But young courtier, Sir Edward Latham, isn't cheering. Conflicting passions battle for his heart: his Catholic conscience, and love of his country, now Protestant. On this day,religion wins.He throws up title, kin and country to live abroad. A monk's life is not for him; he's an adventurer, susceptible to the charms of men as well as women. He begins spying for Catholic monarchs in Europe. In a tale of intrigue, lust and war, he initially serves Mary, Queen of Scots then Philip II of Spain. His missions take him to the Brussels bed of the greatest woman singer of the day, an Emperor's concubine; to Constantinople, where he sees the fearsome comet of 1578; to the River Scheldt when the first self-detonating bomb ship explodes, with devastating effect. But when Europe's religious wars threaten his birth country, his patriotism returns. He risks torture and death to penetrate plots and battle plans to help England prepare for the coming invasion.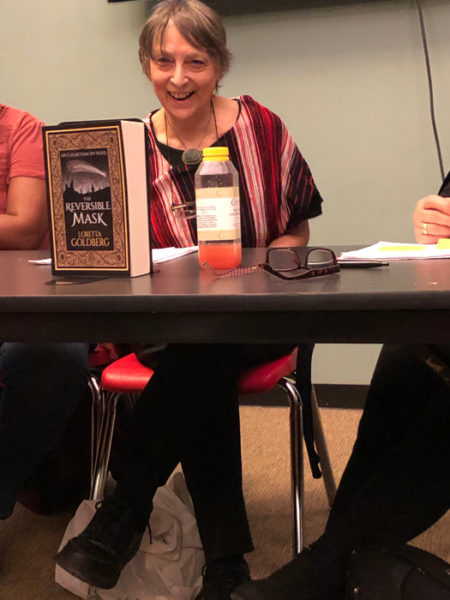 Latham is fictional, but he is loosely based onan adventurer of the time, Sir Anthony Standen. Standen left England before Latham does, and spied for Catholic Spain. Yet he also spied for Elizabeth from the 1580s on. His letters grabbed me. I felt that his conflicts epitomized, in pure form, dilemmas we face in modern life. For instance, I buy a sweater at a discount store, knowing that at the other end of the sweater may be a Bangladeshi girl who died in a factory fire; I wear the sweater. Or a tobacco executive puts his children through great college on profits from cigarettes that he knows are poison. Most of us can compartmentalize. Standen couldn't. As a committed Catholic, he believed in transubstantiation and a physical hell, yet risked his life to protect his heretical birth country. I wanted to wander in his intractable world, find its nuances.
What inspires your creativity?
Passion, the need to crawl into the calm cave of relaxed productivity, joy. It's escape from "reality" but the most real thing I can do. Nothing slams me to the mat harder when it goes horribly; noting equals the ecstasy when what I imagine works on the page. I had similar highs and lows as a pianist. But there's a little less vulnerability with writing: I can re-write. The pianist's dependence on minute finger adjustments at a second in time burned me out on the end.
What are the biggest mistakes you can make in a book?
As a first-time novelist I can only talk about my mistakes, which are being history-heavy. Actions, consequences and reactions in an historical account unfold with a different rhythm from interpersonal dramas. Characters, with their loves, ambitions and foibles, drive fiction. It took me a long time to accept that. As someone fascinated by facts I stuff too much in. No one has said it better than E. M. Forster, which I paraphrase: The King died then the Queen died is history. The King died then the Queen died of grief, is a story, fiction.
How do bad reviews and negative feedback affect you and how do you deal with them?
I love that question. There's SO much to say. It depends on how vulnerable you are when you get that thumbs down. In the developmental stage, when you are possessed by this urge to transfer inchoate feelings and narrative threads to something resembling a story, unconstructive criticism can eviscerate you to the point of snuffing out your spark. I can explain this better with a piano-playing example, where physicality is involved. There's an old verse:
The centipede was happy– quite,
Until the toad in fun
Said, "Pray, which leg moves after which,
That raised her doubts to such a pitch,
She fell exhausted in a ditch
Not knowing how to run.
I was accompanying a singer at a master class given by the famous pianist Roslyn Tureck. A pianist presented a Schumann virtuoso piece full of treacherous leaps. She was due to perform it publicly the following week. She got the first skips right. Then Tureck interrupted her mid-move, told her to angle her wrist and elbow in a different way for better sound. After that, every note she hit was wrong. She was utterly humiliated. There had to have been malice in Tureck. That poor pianist came to class with a way of doing things and left without it. I once experienced something like that in a writers' group, when I was evolving. It put me into a two-month depression. I came out of it, but I'm wary about who I submit my work to at the earliest stages. It's different when the book is published, the concert over, the recording released. There's nothing you can do. My heart pounds, lots of pre-panic, when I see there's a new review. But I learn so much from criticism. Most of it is really helpful. It's important to keep in mind that reviewers are also a bundle of wants and expectations. They've committed time, their precious life-force, to travel with you. If you don't satisfy what they need to justify this common journey, well, they feel let down. My wise old piano teacher used to say that you're better than your worst review and never as good as your best. And you're often criticized for the wrong fault! So perspective and humor go a long way.
What were the best, worst and most surprising things you encountered during the entire process of completing your book?
They are one and the same: digital marketing. It's best because of the speed in making personal connections; worst because it engulfs your time and attention; most surprising because of the unpredictable paths that open up.
Do you tend towards personal satisfaction or aim to serve your readers?
I yearn to make beautiful artifacts in words that will have integrity if I look at them in twenty years. I hope that if I am true to the story I'm trying to tell that I will draw readers toward me.
What role do emotions play in creativity?
Emotions start everything for me. With The Reversible Mask, I most wanted to show the moment when my main character, Edward Latham, midway through the novel, realizes he's been living a lie. He has to change course but doesn't see what to do. It's a two-chapter epiphany, set in magnificent Saint-Denis cathedral, during Mass, with politics and plots mixed in. After I wrote and re-wrote those chapters I developed the before and after. It wasn't until I finished the last sentence of first draft that I understood what it was about as an emotional arc, how to re-write.
What are your plans for future books?
Latham's saga can span two more short novels. There's plenty of action and comic irony in his later life. I also have a World War II story I want to explore; an uncle physician I never met who died in the war with Japan on New Britain Island. It's a moving story, astonishing in the myriad of bad official decisions that led to one of the worst Australian military disasters ever. My uncle as a child had a terrible stutter. His answer was to win gold medals in state elocution competitions. Rubbing my finger over these ornate, filigreed medals makes me want to know him, and the women he served with.
Tell us some quirky facts about yourself
Well, I'm a natural tomboy, most comfortable in sweat pants and tee shirts. For my eighteenth birthday my mother insisted that I get a modelling diploma. Yuk. My graduation photo shows my concealed grimace atop the stiff required pose—swivelled hips, one elbow thrust out, hand on hip, obviously one of the unhappiest days of my life. It's hilarious. Now I 'm grateful. The model's walk– one foot precisely in front of the other– is the simplest way to good posture and weight distribution. I do it when walking now, in sweat pants of course. My website is www.lorettagoldberg.com where you can contact me if you have questions.
Books