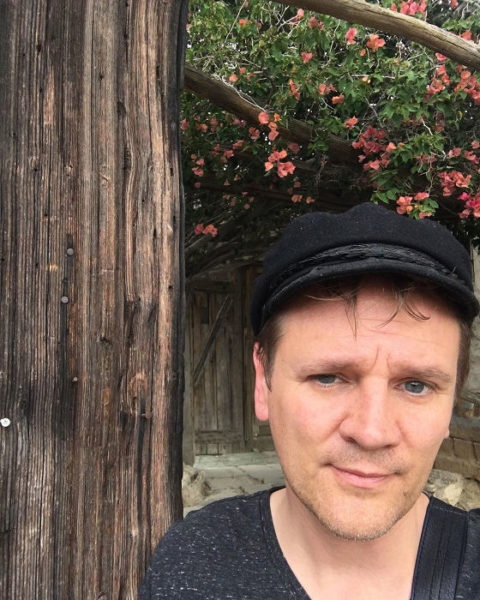 Introduce yourself and your book(s):
My name is Lorin Morgan-Richards, I'm an artist, and Young Adult writer, whose bibliography covers over nine books, one novel, and eight comic collections. My forthcoming book, due out in 2020, is called 'The Goodbye Family and the Great Mountain,' about eccentric undertakers living in the Old Weird West: Otis, Pyridine and their daughter Orphie.
What is/are the real-life story(ies) behind your book(s)?
What a great question. For that, I should share some of my past. I grew up on a small farm in Beebetown, Ohio. My parents' home was a refurbished one-room schoolhouse (built in the 1880s) with a reliance on well water. To relax, I spent many hours outside drawing cartoons of the family's animals, mostly cats, making them into anthropomorphic stories. Through this, I was closest to my mother, who took me along to her classes and work, and I waited in a car, hallway or boardroom sketching or plotting out fictional worlds to fill the time. In school, I found it challenging to make friends, both due to living in the rural outskirts of town, but also battling dyslexia. In my first book 'Simon Snootle and Other Small Stories,' Simon falls into the family cistern with his neighborhood cats. The parents do not go looking for the boy, for fear of what they might bring up. After a short time makes due in the well, playing with the cats. When he is forced out, he longs to go back to that place he felt most comfortable. Many of the stories are loosely based on real experiences but exaggerated to the point they are so unbelievably tragic and silly you have to laugh.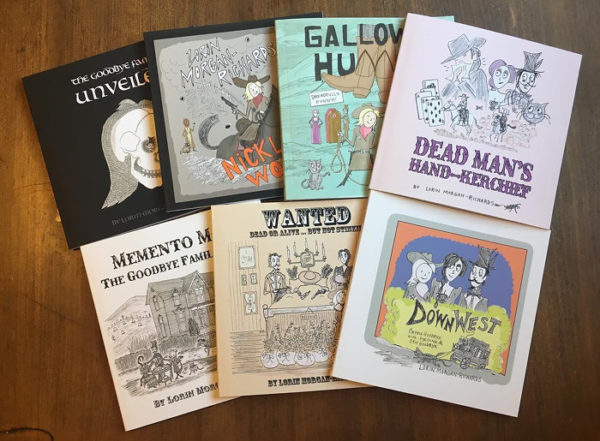 What inspires/inspired your creativity?
Being an imaginative person, I like to visit places with character and history. My novels and comics take place in the Old West, so I am drawn to ghost towns and activities with a Western flair. It helps me to get things right, but also I can absorb the atmosphere into my work. I am most receptive when I can see through the veil of our lives into the past – an amalgamation of everything I've learned through reading and memory visualizes in my mind's eye.
Secondly, an author can benefit from having a garden. Through nurturing a garden from seed, you will find many parallels to writing from editing out weeds to roots being interconnected underground like a well-versed story. Gardens provide tiny worlds by which one can imagine. And if for nothing else, it supplies a lovely place to write. No wonder books come from plants.
I am also grateful for the many people in my life that have inspired me over the years. Berlin, my daughter is a muse for the Goodbye Family character Orphie and equally my spouse Valerie provides inspiration for Pyridine.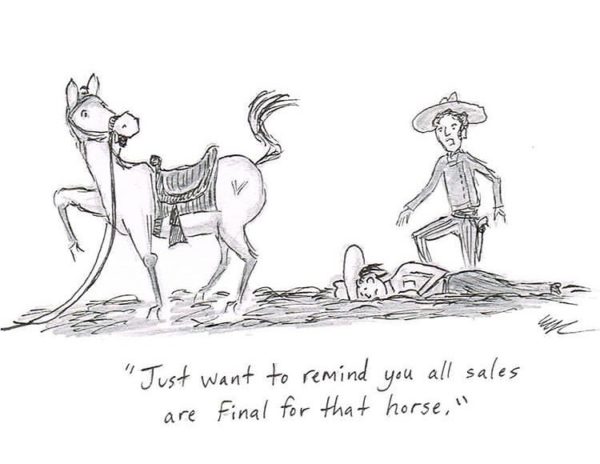 How do you deal with creative block?
What I don't do is brood, let things sit or zombie-out. Instead, I have learned that when I have a creative block, I turn to another creative outlet, such as drawing. I can always sketch something out with the possibility of using it later. If I am still stuck, I pick up the guitar or colorize an old photo. There are several ways. Others may cook, sing, you name it. They all produce positivity and are rewarding for your inner being.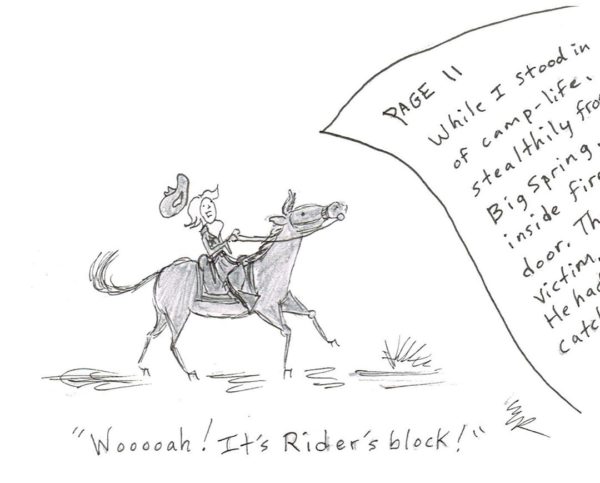 How has your creation process improved over time?
I set aside time every day to write and illustrate. Because I have other responsibilities as a father and husband, I task myself with a cartoon a day, and I use my phone to write down thoughts, whereas before I might miss them before they reach a journal. So technology has helped. But at the same time, I watch considerably less TV, going so far as to remove it from our home. Bonding time with creativity has replaced TV time.
Today, I have a talented professional editor named Jessica Rose Felix and a great inner-group that makes suggestions before I start going through rewrites. My first novel, 'Me' ma and the Great Mountain,' took over ten years to put together. While my latest 'The Goodbye Family and the Great Mountain,' was just nine years. Subsequently, the next one I figure will take eight years, and so forth. Perhaps by the time I am ninety, I'll be able to write a novel a year (laughs).
Do you have any creative tricks?
Turn your obstacles to your advantage. If you can find a plus out of a negative, then it cannot weigh you down. I like to think I have a superpower called dyslexia. I am creative, intuitive, and empathetic. I am great with problem-solving, and I can think outside the box. Just the other day, I was helping my daughter with a crossword puzzle, and she said, "Dad, how do you find the answers so fast? And I said, "I have dyslexia, and it helps me see things differently. To which she replied, "Aw, I want that." If we can see our differences or unique qualities as gifts, we can bypass the stigmas that come with them and impress upon ourselves and society we can do anything any other person can do, just differently, and sometimes better.
Tell us some quirky facts about yourself.
I have a tuxedo cat named Sushi, a tarantula named Dorian, and am an avid collector of miniature Navajo Kachina dolls.
What are your plans for future books?
'The Goodbye Family and the Great Mountain' is the second book in the Great Mountain series and follows the lives of Weird West undertakers Otis, Pyridine, and their daughter Orphie. Pyridine is a witch and matriarch mortician, Otis is a brainless but bold hearse driver, and Orphie is appointed grave digger for her strength of twenty men. Through bumbling Otis discovers his neighbors are turning into zombies, a mystery that is directly affecting their burial business. In their backyard cemetery they travel to the underworld for answers and uncover a plot to surface the evil entities, that would otherwise burn in the Lake of Fire, have risen again through oil pumps that are being bottled as a tonic medicine for the ground above. The tonic is consumed and the host fully takes over the body when the body perishes. Can the Goodbyes hilarious gaffes and revelations plug up the works? Find out in 2020!
Richards' new animated series based on the Goodbye Family book is free to watch on Tubi and Youtube starting June 26, 2021. Check out the trailer at https://www.youtube.com/watch?v=amIq2vZ2IuU
Some important links:
https://en.wikipedia.org/wiki/Lorin_Morgan-Richards
https://www.lorinrichards.com (Official page)
https://www.facebook.com/lorinmorganrichards (Facebook)
https://www.instagram.com/lorinmorganrichards/ (Instagram)
https://twitter.com/LMorganRichards (Twitter)