Please introduce yourself and your books
I write sweet romance as Lynette Ferreira, and recently I launched two pen names, as well. Stephen Simpson who writes horror, and Rosaline Saul who writes dark/urban fantasy. I self-published my debut book, Recycled Souls in 2009. Imagine my absolute joy when after I published Recycled Souls, it shot up the Amazon overall paid bestseller chart to #89. At that time, also, Amazon had an annual contest called, Amazon Breakthrough Novel Awards, where I was chosen for two consecutive years with two different books: Recycled Souls and The Great Divide to be in the Quarter Finalist rounds, which, way back then, was an impressive achievement. Since my first book, I have written twenty-three stories in various genres.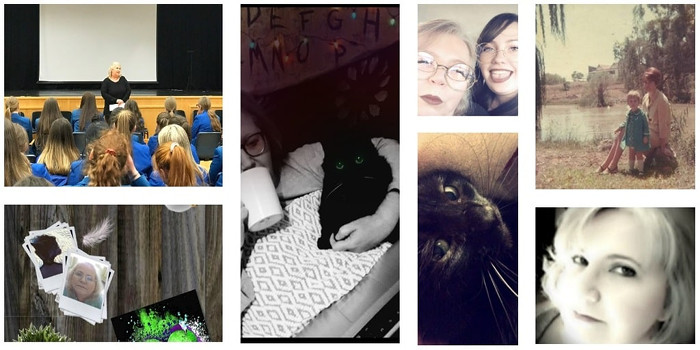 What are the real-life stories behind your books?

I am a sixteen-year-old soul stuck in an aging body, and, also, an empath. I can still remember my first crush and the hopeful despondency of loving another without being loved in return. All these feelings are poured into my sweet romance stories, and they are one hundred percent always about first love, most times even instant love. At sixteen, I fell in love often and fast, and I fell hard each time. I do not believe those feelings to be any different than those of the characters in my stories.

The themes of my dark/urban fantasy stories are the dark side of me, where I believe we are all connected, where there are different layers to the universe which we are not aware of, where dreams mean a whole lot more than they seem, and where magic is real.

My horror books are fast paced and scary, with gasp endings because that is what I enjoy in a horror movie, which I love watching.

What inspires your creativity?

An idea will just pop into my head, and then it will simmer there for a while. Sometimes an idea will come and go, but those that linger inspire me to write the story.

My debut book, Recycled Souls was inspired by my daughter, who was seventeen at the time. We were moving from Ireland to South Africa and she was so utterly despondent. In a crazy, selfish kind of way, her heartbreak inspired me to write and thus launched my career as an author. I owe her so much!

How do you deal with creative block?

I am lucky enough not to suffer from creative block. However, I do suffer from always having to fix things that are not broken, which impedes my writing process. Sometimes, I am so busy re-doing things like my covers, my website, my social platforms, etc. that the story I am working on is pushed to the wayside. I tell myself, 'if it's all perfect I can move on', but sadly it is never perfect.

What are the biggest mistakes you can make in a book?

Personally, I feel the biggest mistake you can make in writing a book is to not feel a connection with your own main character. If you cannot feel a connection like be happy when they are happy or, cry when they cry, then your reader will not be able to connect either. Your writing needs to come from a deep place. Often, you will see the question in author groups: Planner or Pantser, and I think it is a mistake to just be one. A good story needs some broad planning, and then the Pantser side should kick in with a healthy dose of emotion.

Do you have tips on choosing titles and covers?

Before I even write a story, I already know the title of my story. In the past, some of my titles have been too broad and did not convey the essence of my story which is why now that I am doing the relaunch of my titles, I am renaming some of my stories. An example would be a story I titled Layered because it is a virtual world layered with reality but I have now relaunched  it with a new title called, Pocketful of Hope. This title evokes more emotion than merely being called Layered, and ultimately the story is about having hope that there is light after the dark. I do not have any tips for covers, because most times I choose what I like but it is not always what the reader would like.

How do bad reviews and negative feedback affect you and how do you deal with them?

I can handle a bad review because we cannot all like the same stories and sometimes readers expect more than what they have been given. I am an avid reader and I have not liked every single book I have read. We are all entitled to our own opinion.

How has your creation process improved over time?

My first fifteen books were written purely by Pantsering (is that a new word?). The last couple of years, I have been planning more, and writing to a formula, which, to be honest, might not have improved my ability to tell a story. I think, maybe, because the story is set to go in a certain direction that I have not left enough room for my imagination to go wild. My last few books have been faster paced, whereas sometimes a little meandering is necessary.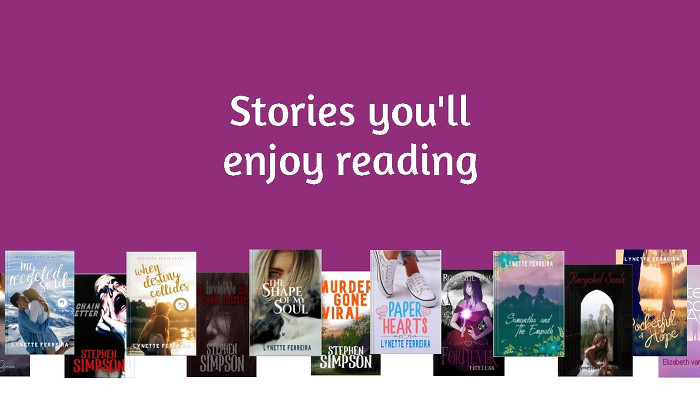 What are your plans for future books?

In 2009, being self-published was uncharted territory, so needless to say, during the last eleven years I have made so many mistakes, one of them being that I had all these genres published under one pen name, namely Lynette Ferreira. It was only this year that I realised readers who enjoyed reading my sweet romance stories won't necessarily enjoy reading my horror stories and inadvertently, I was splitting my readership into those who read only some of my stories. My plans are to continue relaunching my published stories by specific pen name/genre.

I have also plotted a horror story and am planning on finishing a vampire story which I have been writing for the last four years.

Tell us some quirky facts about yourself

I am afraid of the dark, and darkness feels heavy to me.
I have lived in South Africa, Namibia, Ireland, and now live in Northern Ireland.
I am afraid of flying – not because I am afraid of heights – I am afraid of being in man-made objects that goes up way too high in the sky.
Learn more about my books at   https://www.lynetteferreira.net
For news and updates, you can visit my blog at https://authorlynetteferreira.blogspot.com