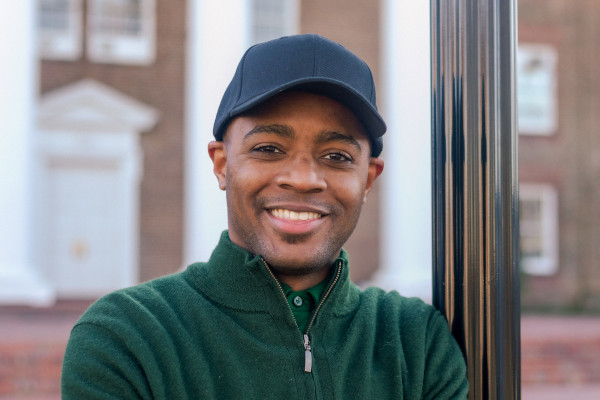 # Please introduce yourself and your book(s)!
My name is Matthew Johnson, and I am a poet, publisher, and editor. I am the managing editor of the regional magazine, Portrait of New England, and I am the poetry editor of the baseball-themed magazine, The Twin Bill. My latest poetry collection is titled, Far from New York State, and it was published in March of 2023 by New York Quarterly Press.
I am also the author of the poetry collection, Shadow Folk and Soul Songs (Kelsay Books), and have been nominated for the Best of the Net Anthology several times and have served as a fellow for Sundress Publications.
# What is/are the real-life story(ies) behind your book(s)?
Far from New York State was inspired by my own upbringing, the stories and lives of my parents, as well as real-life stories from individuals who have lived in New York, across the landscape of pop culture and history.
I am originally from New Rochelle in Westchester County, and though I moved to Connecticut as a toddler, I returned to New Rochelle often due to family and church. I also worked in sports journalism in Upstate New York (Oneonta), in what was my first, full-time role after my undergraduate career. These experiences shaped the backbone of my collection.
My parents were long-time residents of Westchester County (Mount Vernon and New Rochelle), and I often heard their stories of growing up and living as young adults in New York in the '60s, '70s, and '80s. Hearing how their lives were shaped by their environment was a great influence on this collection.
I also draw from subject matters like the Harlem Renaissance (e.g., Countee Cullen, Claude McKay, Duke Ellington), sports (the 1986 Mets, Julius Erving, the Baseball Hall of Fame in Cooperstown), and news (The Central Park Five and the Kitty Genovese cases) as stories that have fascinated me and have, in part, help sculpt my worldview and perspectives on things.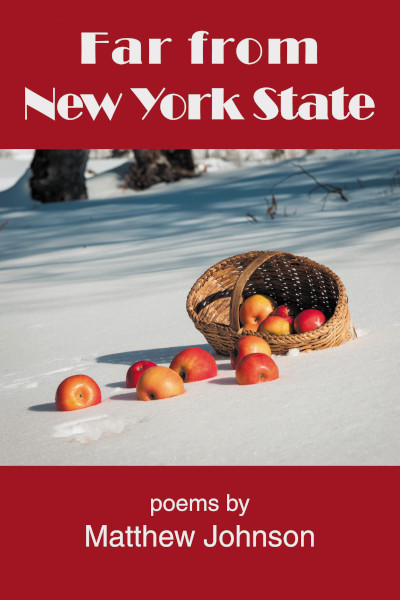 # What inspires/inspired your creativity?
Experiences, stories, and histories inspire my creativity. Both my poetry collections draw on stories that I have been directly and personally involved in. Reflecting on those moments gives me a chance to explore a range of feelings as I write about these memories, both the mundane and the elaborate. I take phrases like, "no one is an island," and "there is nothing new under the sun," to heart. Rather subtle or overt, our lives are made and molded by others, and I write about these specific individuals and accomplishments that came before, as they played a large role in impacting my life.
# How do you deal with creative block?
Taking a break really helps. There have been multiple times when I will be staring at my computer screen for hours, as I am struggling with editing a poem. I will then fall asleep for the night, or if it's in the morning, I will take a walk, and then when I get back to that poem, I will finish it within ten minutes. Taking a step back to rest and clear my head has been a helpful tool for me in the past.
# How do bad reviews and negative feedback affect you and how do you deal with them?
I think feedback and constructive criticism can be helpful, and it has helped me in the past. For both of my poetry collections, there were several rejections, drafts, and conversations between editors and publishers before publication. These were helpful because they were not just criticism and reviews that were like, "this is boring" and "this is bad." There were explanations and reasoning behind them, which were presented in a well-thought-out manner.
# How has your creation process improved over time?
When I first started writing, I remember trying to force phrases and words, and ideas, even if the structure of the text did not call for it; it felt like I was overexplaining things. Now, and over the past few years, I have been more selective. For my poems, I follow a guiding principle that serves as an outline:
"What do I want this poem to say, and what is the best way to get there? This question I use has been beneficial in the manner I've looked at things when I approach my writing now.
# What were the best, worst and most surprising things you encountered during the entire process of completing your book(s)?
As I was thinking about subject matters to discuss and write about for Far from New York State, through talking with my parents and contemplating my own experiences, many details and topics I hadn't thought about in years, memories deep in the recesses in my mind, just gradually came back.
# What are your plans for future books?
Because I have moved often, I have been fascinated by the idea of places and regions. I have been working on and hope to publish collections on the subjects of New England (as a former resident of Stratford, CT), as well as the South (being a long-time resident of North Carolina), and similarly to, Far from New York, how those cultures and their histories and tent poles have influenced and fascinated me.
As an admirer of sports, both its on-field product and its off-field conversations regarding subjects of politics, race, journalism, sexuality and gender, business, ownership and labor, I am interested in exploring those topics in a poetry collection. One of my favorite sports journalists and personalities, Dan Le Batard (of The Miami Herald), describes sports as, "the funhouse mirror," where society reflects on itself through that this lens. I would like to focus on all of those topics in a poetry collection through my love of baseball, and possibly football, basketball, and boxing.

# Tell us some quirky facts about yourself
Despite my love of basketball, and the number of poems I have written about the sport, as of the date of this interview, I have never been to an NBA game. I have been to several Major League Baseball Games, including at Shea Stadium and the old and new Yankee Stadiums, and several NFL games, including at the old Giants Stadium, but I have yet to see an NBA game.
When I was growing up in the Tri-State, I-95 Corridor in the late '90s and the early '00s, the New York Knicks did not have good teams, which I definitely think was a key reason why I have not seen the Knicks in person. When I moved down to North Carolina, the Charlotte Hornets were and have been nearly as bad as those old Knicks teams, so I never really had an interest in attending one of their games.
Links
1.) https://www.matthewjohnsonpoetry.com/
2.) https://www.goodreads.com/author/show/19319872.Matthew_Johnson
3.) https://www.nyq.org/books/author/matthew-johnson
4.) https://twitter.com/Matt_Johnson_D