# Please introduce yourself and your book(s)!
Hi! I'm MK, a writer of books, short stories, and poetry. My books are for the most part adventures in the ordinary, making everyday life that much more fun because, well, if you can't find the joy in the small things then what is the point to anything? They are also all happy for now/happily ever after tales because, well, that's my thing!

As for the books themselves, here's a link to a page on my website. Here is a little more detail about some of the most recent:

Raife and Dexter Are Getting Married
Raife and Dexter are a ridiculously loved up couple who have been together since their late teens and are finally taking the plunge and getting married. We meet them two weeks before their wedding, following their everyday lives and their wedding preparations. They encounter all kinds of minor disasters, from cancelled photographers to problems with the stag do venue, last-minute work trips, and a friend in need. Will Raife and Dexter finally get to make it up the aisle?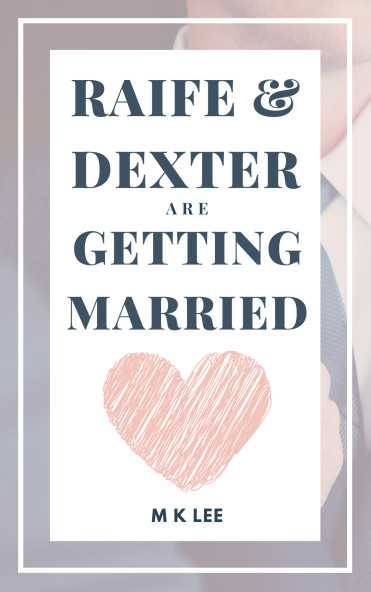 From Coffee Shop Corners
George is starting over in a new town away from everything he knows after making the most stupid of mistakes. What kind of idiot falls in love with their straight best friend? Heartbroken for being rejected, George as a freelance translator spends his days working in a cafe living vicariously through the lives of others. Though just as he starts to feel better and build his own life, his former best friend Stefan gets back in contact. He misses him. He wants to talk. And maybe, Stefan has done some thinking and feels things for George. What should he do?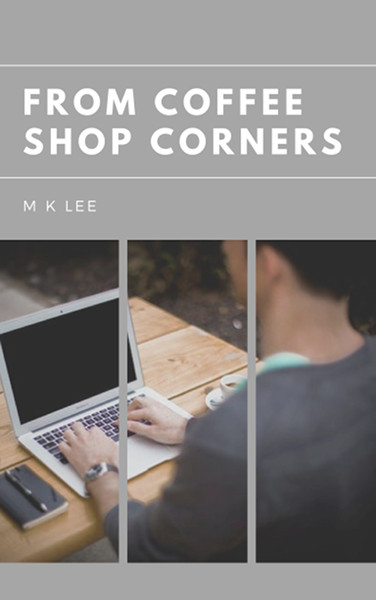 Whatever Comes First
Matthew recently came out as bisexual but thanks to a bad break up is really not looking for love. After all, he has a busy enough life as it is, with his work, studying, and time spent with his best friend Sarah. Though a chance encounter with Sarah's old school friend Joel gives Matthew the opportunity to explore his sexuality with no strings attached. Completely friends only. Nothing more complicated than that. It's not like they might fall in love or anything, is it?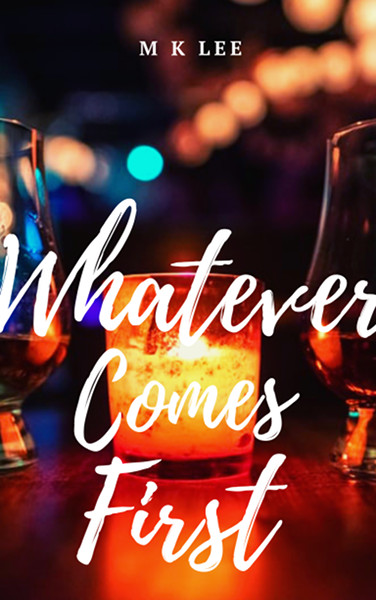 # What inspires/inspired your creativity?
I really do enjoy taking all the everyday life moments we take for granted and making them into an adventure. I also love the idea of watching a couple fall in love, revel in each other's company, and then face any problems head on and together, becoming stronger for it. The conflict we see for drama purposes in so much of our media frustrates me more than I can say, so, that's why I choose to see my couples getting together and remaining solid.
# How do you deal with creative block?
By writing something else! Honestly, it's not necessarily the most productive thing when I have a specific deadline I want to reach, but whenever I'm stuck writing one thing I just start on another until the ideas come back. I have a WIP folder (or three) like you wouldn't believe…
# What are the biggest mistakes you can make in a book?
Plot holes are a pet peeve of mine, so I like to create a timeline for all of my stories so I know what is happening when and won't miss anything. Spreadsheets are my friend for this; I think they should be your friend too!
# How has your creation process improved over time?
I think initially when I started writing I was so caught up in writing in the 'correct' order that it stopped the flow of my stories. Also, writing a bit then rereading before continuing to write used to be a problem. I would have one section polished because of going over it so many times and then the following sections wouldn't have that much proofreading/attention in comparison. I think I've learned to let go, write what is in my head when it's in there instead of feeling the need to write to a structure.
# What were the best, worst and most surprising things you encountered during the entire process of completing your book(s)?
I always start my stories having no idea at all of who my characters are. I give them temporary names to start with too, just to have something to write with. Then what always happens is about halfway through the first draft, I start to get to know them better and learn to love them a lot. This always surprises me, especially as I hear other authors talk about their characters like they know them before they get a single word down. I'm literally getting to know the characters alongside readers in a way, and that feels like a nice place to be in.

Also, when talking about things like mid-points, I never really aim for those or set out with a specific 'cliffhanger' in mind. In fact, in the last couple of books I wrote, the mid-point, the catalyst for change, didn't even really occur to me until I was doing my first edit. Again, I think that's because I'm getting to know these characters and their lives like a reader might.

The worst thing for me is when editing and finding a 'new' mistake, then doubting I've picked up any earlier mistakes. The second worse thing is never knowing when an edit is enough and having to 'let go' of it as a final manuscript!

# Do you tend towards personal satisfaction or aim to serve your readers? Do you balance the two and how?
Oh, these are my 'verses, my playgrounds, this is all, perhaps selfishly, about what I want to read. I don't think I could write a story just for someone else's entertainment, that feels kind of formulaic and I am not necessarily known for taking direction well!
# What role do emotions play in creativity?
All of them! I need to be emotionally in a scene for it to translate well from my thoughts to actual words, otherwise, it just reads back as flat to me. Also, for me, writing can be a way to change my emotions, or be the thing to make me emotional. I'm very much a cry-on-demand kind of person, so if my characters are going through a thing I feel like I'm really going through it with them.
# Do you have any creativity tricks?
I like to write scenes that walk into my head the minute I have the idea, and not worry too much about writing a story in order. I try to get down as much as possible, skipping over sections I need to write to 'link' parts of a story, and then split everything down into separate scenes to then organise how I think they flow better. Not perhaps the most conventional use of it I'm sure, but Airtable is great for that because you can create little cards with each scene and move them around until you have the right order.
# What are your plans for future books?
I actually have a new book coming out pretty soon, published through JMS books, titled The Only Thing That Ever Made Sense. This follows the story of former soldier/current firefighter Beto Cepeda who is living a great life until he runs into Aiden, who he served with on a joint base three years ago. Seeing Aiden stirs up all kinds of emotions for Beto, for missed opportunities, denying feelings, and generally being terrified of giving in to what he wants. It's coming out in July! I'm very excited for everyone to meet Beto and Aiden.

Aside from that, I love the little 'verse I've created for Raife and Dexter above, so not only did I write a short Christmas story called Merry Christmas, Mr Boone, but I've also recently finished a first full draft of a follow-up story told from Dexter's perspective. I also want to do a 'prequel' of sorts when Raife and Dexter first meet while backpacking. This is definitely the kind of 'verse I would happily immerse myself in!
# Tell us some quirky facts about yourself
Oh! Let's see. Very big fan of cake, spend way too much time on Canva making banners, posters, and other things, most of my Spotify playlists come from TV show soundtracks, very excited about Venom 2 coming out. And The Old Guard 2 when that happens.