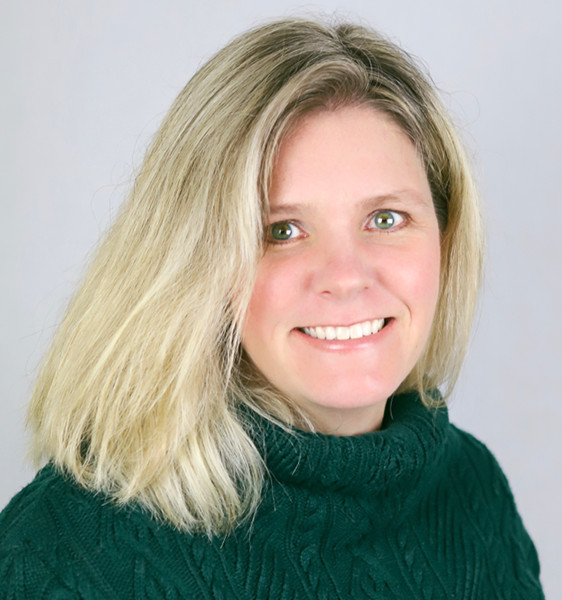 # Please introduce yourself and your book(s)!
Hi everyone! I'm Nikki A Lamers and I write adult romance, mostly contemporary and new adult with a variety of tropes and characters. I've been writing my whole life, but I published my first book in 2014, which became the start of The Unforgettable Series. I was born and raised in Wisconsin, growing up with my mom, dad and my older sister.
I have always had a passion for both reading and writing, but my education included much more than writing. I went to college at one of the University of Wisconsin campuses and have a degree in Community Health Education with an emphasis in child and youth care. I did the Walt Disney World College Program my senior year of college and studied managing and communicating at Disney University while there. I've taken on classes in script writing, grant writing, educational writing, journalism and of course, creative writing. After graduating from college, I worked for Disney for a couple more years and met my husband there. We moved to Long Island, New York, where we now live with our two kids and two large dogs.
My books include:
The Unforgettable Series – Each book in the series is a stand-alone novel, but better read in order.
The Unforgettable Summer
Bree spends the summer of her dreams on a lake in Maine when she meets gorgeous, active and playful Christian. What will happen at the end of the summer when Christian leaves for college and Bree has to return home for one more year of high school to find her world has turned upside down? Will unforeseen circumstances keep them apart or will they find their way back to each other?
Unforgettable Nights
Blake struggles to move on from the love he's held on to for his best friend now that she's happy with someone else. He tries to find balance between doing what's right, finding his own path and his intense need to always protect the people he loves. When he believes he's finally ready to move on, the past and issues of trust may stand in his way. Has he finally found the girl he's been looking for in Elizabeth? Or do issues from her past haunt her too much for her to put her trust in Blake?
Unforgettable Dreams
Outgoing and happy on the outside, Sara attempts to find her own way. When she started college she thought she finally freed herself from the nightmares of her family and her past, only to be pulled back. She believes she's plain and undeserving of her own happily ever after. Until she meets gorgeous Jason Emory who makes her laugh and smile, giving her a glimpse of hope.
Jason always felt obligated to follow in his father's footsteps and live up to his expectations, but trying to be someone he's not pushed him to make mistakes in his past. He moves closer to family to start fresh. When he sees Sara for the first time, he knows he'll do everything he can to protect her. Will he be able to help find her happy ending with him or will their pasts hold them back and become reality?
Unforgettable Memories
Theresa Emory moves closer to her family after a life-changing accident. Although she remains confident most of the time, she can't seem to get sexy bad boy Jax Stevens to give her a chance. Jax insists Theresa and him are only friends, but staying away from her is so much harder than he ever imagined. With a haunting past that altered his whole future, he doesn't believe he can be with someone as wonderful as Theresa. Will Theresa's unrelenting need to get to know Jax bring them closer together or will the truth of his past tear them apart?
The Unforgettable One
Sadie admits that life hasn't turned out the way she wanted and definitely not the way her parents planned for her, but even after so much loss and so many things she would do differently, she could never regret her miracle, her reason for moving forward every day. Will that always be enough?
Matt Emory finally makes the decision to move close to his family to a place he's been avoiding for years, not because of them, but because of her. What will happen when their paths cross again? Will this be their second-chance at love or heartbreak? Or maybe just their chance for redemption?
Unforgettable Mistakes
Amy used to be the life of the party, but now that she graduated college and it's time for the "rest of her life" to begin, she's not sure who she is or where she fits in. Her family life has never been what it seems. She's always been daddy's little girl, but now she struggles to live up to both her parents' expectations. Then again, she has a talent for pretending. Her parents have an idea of not only the kind of job she should have, but also the type of man she should marry. She dates what they see as the perfect man for her and has fun with the men she wants. There's one man who's been a constant in her life, Matt Young, one of her best friends. They've always had the perfect arrangement, so what's changed? Does Amy deserve her happily ever after? Will she get it?
Matt has never been shy when it comes to women. He's had several girlfriends, slept around when he wanted and doesn't have a care in the world. At least that's how most of his friends see him, even Amy, but he's always been a big romantic at heart. He began falling for Amy many times over the years, but she always insisted they weren't serious. So, he did what he had to do and faked it, enjoying the parts of her she was willing to share with him. Now that a lot of their friends are getting married and starting families of their own, Matt is ready for his own future to begin. Will he take his chance with Amy or decide it's time to move on? Will Amy go against her parents' wishes? Will she realize she's had what she needed all along before it's too late?
The Home Duet – **Needs to be read in order!
Dreams Lost and Found (Book 1 of 2)
Samantha Voss loses herself after the death of her adoptive parents. She leaves college and moves home, craving something familiar, but soon finds change is what she really wants. She searches for her birth parents in hopes of finding out more about where she came from, with faith it might help her decide who she wants to be. She finds unexpected answers with unending questions and makes a spontaneous decision to move to a small town in Wisconsin in search of more answers.
When Samantha pulls up to her new apartment, she finds support from a sexy stranger, Brady Williams, who completely takes her breath away. When Samantha is unable to keep him in the friend zone, she decides he might be a good distraction from what she's really there to do. But when everything finally seems to be falling into place for her, will reality be too much for Samantha and Brady to handle together? Will their new reality tear them apart?
Finding Home (Book 2 of 2)
Will Samantha and Brady's choices for the future bring them closer together or tear them apart?
Samantha and Brady fell in love hard and fast when Brady helped Sam navigate the emotional ups and downs of discovering where she came from. Now that she has some of her questions answered, she's ready to figure out where she fits in and what she wants to do with her life. She continues to learn about her history and adapt to her new life, searching for a place she can call home. She explores new experiences, hoping to find her passion in life beyond her love for Brady. Past insecurities resurface, causing Sam to become determined to prove her inner-strength and independence to everyone around her; although she may be the only one who doesn't see it's already there. She keeps pushing towards her unknown future and questions if her relationship with Brady might be holding either of them back. Will she push him away or fight for them to be together?
Brady always thought running his family restaurant was the last thing he wanted, but with college graduation approaching, it's time to make a decision. New projects, new ideas and a new outlook help him see things differently, but is his new vision what he really wants? Or is it time for him to move on, leaving Samantha behind?
# What is/are the real-life story(ies) behind your book(s)?
The Unforgettable Series was originally inspired by time I spent with my family in a small town on a lake in Maine. I loved the area, the lake, the memories and I believed it was the perfect setting for my first book. I used different locations all along the east coast of Maine as my inspiration for different parts in the series, with Damariscotta, Maine being the original town and location of the lake. You can check out my website, Instagram or Facebook page for pictures. @nikkialamersauthor
The Home Duet was inspired by my own life, although the story is nothing like my own. My sister and I were both adopted and in 2014, I met my birth mom and then my extended family. She unknowingly gave me a small gift that would give me the initial idea for the first book and the rest of the story followed with questions and scenarios you wonder about when you don't know the answers.
# What inspires/inspired your creativity?
Writing and reading has always been a way for me to relax and unwind. Writing has been an important outlet for me; a way to express thoughts, feelings, emotions, questions and so much more. While growing up, both my parents always encouraged reading, but my dad would always be found reading a romance book of some kind. Romance soon became my favorite genre. My dad and I would sometimes read the same books, talk about the stories and watch romance movies together too. It was something I loved doing alongside him and I admit, we both loved a happy ending. I did lose my dad, not long after my first book was published in 2014, but I know he's proud and smiling down on me.
# How do you deal with creative block?
I take a step back if I become blocked, or if it feels like I'm dragging the story out of me. When that happens, it tends to be something I completely erase and start over with writing anyway. I may exercise, jump into getting some other things done, spend time with family or friends, read a book, or even pick up another one of the stories or projects I'm working on. Then, I'll go back to it when my mind is fresh and reread everything before continuing.
# What are the biggest mistakes you can make in a book?
Plot holes can be a big issue, even if they're small holes. Accidentally changing something about a character, a location, a timeline, etc. Solely self-editing is a huge mistake, even if you're the best editor or writer in the world. Everyone needs someone else to look over their work for corrections AND honest feedback. Too much repetition can be an issue. As a reader, it feels as if the author assumes you don't have the intelligence and have to be told things over and over and over again. Some things do need to be stated more than once, but don't overdo and it's okay to use a thesaurus if you're looking for different ways to say the same thing; it doesn't make you a bad writer if you do! Too many twists, or no climax are not a good thing. You have to find a way to not only pull your readers in, but keep them throughout the story and hopefully for another book afterwards.
# Do you have tips on choosing titles and covers?
My biggest tip is to use something that's simple and truly fits the story. I may start with one title, but by the time I'm done, it may need to change. And if you're not a book designer or graphic designer, get help! Tell them what the story is about and even brainstorm some ideas.
# How do bad reviews and negative feedback affect you and how do you deal with them?
I've learned a lot of things from both the bad reviews and negative feedback. No matter what, not everyone will like your book. Everyone has different reading tastes and that's a good thing, or that wouldn't be so many writers out there. I've also found that someone's reason for not liking a book, may be another person's reason for loving it. As for the negative feedback, that doesn't always mean it's not good advice. Of course, I block out the people who are just being cruel, which isn't always easy to do, but the negative feedback can be used to make me a better writer if utilized well.
# How has your creation process improved over time?
I've gotten the hang of formatting for both the paperback and the kindle versions, as long as I maintain my measurements. I've found that each story is unique though, so what may come easy in one story, may not be as easy to do in another. I'm definitely better and keeping notes on my characters, locations and other things that impact a story. When I wrote The Unforgettable Summer, I didn't know it would end up being a series and I had to go back through my book and take very thorough notes. Now, it's something I've learned to do right from the start.
# What were the best, worst and most surprising things you encountered during the entire process of completing your book(s)?
One of the best things I encountered is the support from the writing and reading community. I'm overwhelmed with the incredible people I've met from around the world, both authors and readers and I'm grateful for all of them!
The worst is probably all the work you have to do after you write the book! I love writing and creating, but most of the other things I could do without. It's still hard for me to promote myself and my books, even though I'm incredibly proud of them. But without it, how would you sell a single one?
The most surprising is probably my fans. It's surreal to know you have fans out there that love your characters and stories like I do and I'm incredibly grateful!
# Do you tend towards personal satisfaction or aim to serve your readers? Do you balance the two and how?
I do listen to what my readers want, but it's the characters who tell the story. For example, I've been hearing for a long time that a lot of my fans were curious about Amy's story, a supporting character in The Unforgettable Series, especially in book one, The Unforgettable Summer. I have a new book, Unforgettable Mistakes, book six in The Unforgettable Series that finally tells Amy's story. It just took her longer to get there. I can't change the characters or the story to fit requests, but I can write the story fans are asking for.
# What role do emotions play in creativity?
Emotions control my stories. I believe they need to, especially since I write romance. I feel right along with my characters. Many times I'm found smiling, laughing, frowning or even crying as I write. I think emotions are essential in writing and reading and although it's possible to write without much emotion, the task feels not only daunting, but nearly impossible to be really good if you don't feel it yourself. That style of writing or reading isn't for me.
# Do you have any creativity tricks?
I think the biggest thing is to always keep an open mind and keep your eyes and ears open. You never know who or what may inspire you or where, when, or how inspiration will strike. Also, always have something with you that you can use to get your ideas down, the notes or voice app on your phone or a notebook are just a few of the things I use regularly.
# What are your plans for future books?
I'm currently working on a spin-off from The Unforgettable Series, Breaking Cycles. It's based on the sibling of one of the characters we know from the series, but we never actually met him. It's also set in North Carolina instead of the New England area. I'm currently writing a rough draft on Wattpad.
I do also have plans to write about other characters from The Home Duet, and even more from The Unforgettable Series. I have a list of characters fans ask me about, so if there's one you want to know more about, please make sure you let me know!
I am also working on a few different collaborations with other authors from around the world for fun and for a little bit of a challenge. I'm really having a lot of fun doing these projects and can't wait to share them. I'll just have to share how when it happens.
I do have a rough plan for a New York based series as well and I'm truly excited for all of it! There's just not enough time in the day!
# Tell us some quirky facts about yourself
I worked at Walt Disney World in Florida for a few years, starting on their college program.
Sometimes I get so lost in my writing that I don't realize what's going on around me, even when someone's talking to me. It's never intentional, but I can imagine it can be both amusing and frustrating.