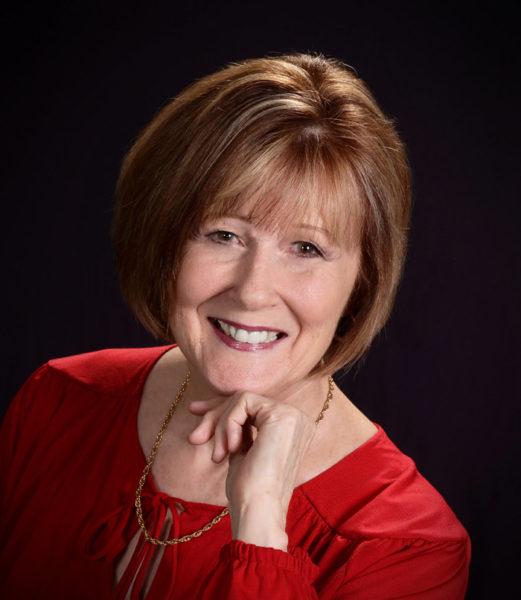 Please introduce yourself and your books!
I'm Patricia Bradley and I live in a small town in northeast Mississippi with my two rescue kitties, Suzy and Tux. Since 2014 I've written over a million words, and I'm happy to say I'm living my dream of writing suspense with a twist of romance. A twist of romance because it's much easier to kill off a character than to get two characters together.
What are the stories behind your books?
I've written two series and the first one, the Logan Point Series, was set in a small town just outside of Memphis. I love the small town setting and will get back to it in my current series.
My second series, the Memphis Cold Case Novels, is set in …you guessed it—Memphis. It revolves around the cold case unit. The first book, Justice Delayed, deals with a man sitting on death row who receives a letter that say he's not guilty and the letter writer has proof. Then the letter goes missing and the writer is murdered. The hero and heroine have four days to find the true killer.
Justice Buried is set at the Pink Palace in Memphis. Kelsey Allen has been spending a lot of time up in the air, rappelling down buildings and climbing through windows to show business owners their vulnerabilities to thieves. When she is hired to pose as a conservator at the Pink Palace Museum in order to test their security weaknesses after some artifacts go missing, her investigative focus turns from theft to murder.
Justice Betrayed is my Elvis book. It's Elvis Week in Memphis, and homicide Detective Rachel Sloan isn't sure her day could get any stranger when aging Elvis impersonator Vic Vegas asks to see her. But when he produces a photo of her murdered mother with four Elvis impersonators–one of whom had also been murdered soon after the photo was taken–she's forced to reevaluate. Is there some connection between the two unsolved cases? And could the recent break-in at Vic's home be tied to his obsession with finding his friend's killer?
Justice Delivered, the fourth book deals with human trafficking and just released. Carly Smith, a victim of sex trafficking, has been at the mercy of merciless men, ignored by law enforcement officers who should have helped her, and seemingly rejected by her family. She can't even trust herself to do the right thing. Though she escaped her captors and is working hard on building a new life, the past continues to haunt her when she discovers that the man she couldn't bring herself to report to police for fear of reliving her captivity is still out there, luring vulnerable girls under the guise of being a modeling agent. When her own niece is kidnapped, Carly must overcome her fears and come forward with the information she has before it's too late. When that proves to be not enough, she'll have to go after the perpetrators herself.
How do you deal with creative block?
I don't have time for writers' block. That's not to say I haven't had it—my heroine quit talking to me about halfway through Justice Delivered. It seems I had her do something she didn't want to do. Every time I've had writers' block it's been because I didn't know my characters well enough. So if you have writers' block, I suggest that you look at your character's goals and motivation. Discover what they fear most and what they will do to avoid facing that fear. Get to know your characters as well as you know someone you love, even the villain. Then they will tell the story for you.
What inspires/inspired your creativity?
I think writing is a gift, first of all and that creativity springs from that. I'm often asked where I get my ideas, and that's hard to answer. My ideas often appear out of thin air. A character will pop into my mind and tell me something like, "someone is trying to kill me." Then I start playing the "why and what if" game. Justice Delivered started with a woman escaping from human trafficking after eight years of captivity. First, I had to discover why she escaped now? Why not earlier? Then I asked what if she successfully disappeared for eight years. What would bring her out of hiding? And I was off and running.
What are the biggest mistakes you can make in a book?
The BIGGEST one is to bore the reader. Other than that, not doing your research and writing something like "The smell of cordite was heavy in the air" unless you are writing a historical set before the 1940's. Cordite hasn't been manufactured since the end of World War II.
How do bad reviews and negative feedback affect you and how do you deal with them?
First of all, I don't read my reviews, but as for negative feedback, writers must develop thick skins and cannot let negative feedback get them down. I get negative feedback from my editor with every book. That AMAZING manuscript I turned in isn't so amazing after all. But my books are so much better for the constructive criticism I receive. I've never met an edit I didn't eventually embrace.
What are your plans for future books?
I'm working on a new series about National Park Service rangers that is set in Natchez, Mississippi. I've just turned in the first book and leave for Natchez next week to research the second book.
Tell us some quirky facts about yourself
I've done Pilates for fifteen years and can touch the floor flathanded.
I have been a timber cruiser, potter and horse trainer at different times in my life. I was once thrown from a horse when the saddle girth broke. The horse went one way and the saddle and I went the other. It hurt. Now I just write about horse trainers.
I love to connect with my readers on my blog where every Tuesday I have a Mystery Question for them to answer, and on Fridays I review a book. https://ptbradley.com/blog/
I also like to connect on social media:
Twitter: @ptbradley1
FaceBook: www.facebook.com/patriciabradleyauthor
Pinterest: https://www.pinterest.com/ptbradley/
Follow me on BookBub for the latest releases and specials:
https://www.bookbub.com/authors/patricia-bradley
Books