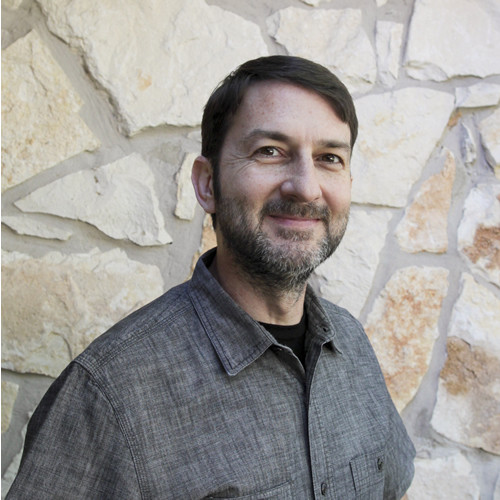 Please introduce yourself and your book(s)!
My name is Scott Semegran and I'm an award-winning writer of (mostly) humorous literary fiction. I am also a published cartoonist, but I prefer writing fiction these days. Here is a list of my books:
To Squeeze a Prairie Dog: An American Novel
Simon Adventures Boxed Set
Sammie & Budgie (Simon Adventures Book 3)
Boys: Stories about Bullies, Jobs, and Other Unpleasant Rites of Passage from Boyhood to Manhood
The Spectacular Simon Burchwood (Simon Adventures Book 2)
The Meteoric Rise of Simon Burchwood (Simon Adventures Book 1)
Modicum: Stories, Musings, and Cartoons
Mr. Grieves
What is/are the real-life story(ies) behind your book(s)?
Many of my stories are set in Texas (my home state) and are inspired by true-life events, although fictionalized. I find great satisfaction in writing stories set in Texas.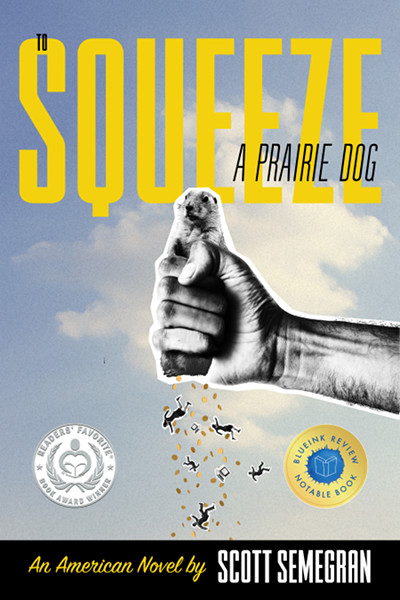 What inspires/inspired your creativity?
My creativity is inspired by my consumption of other works of art i.e. music, film, literature, comics, art, etc. Also, my time with friends and family is a great form of inspiration for me.
How do you deal with creative block?
The best way for me to deal with creative block is to just keep working and consuming art. Sometimes, if the writing isn't flowing well, then I'll work on other things like book promotions and other book related things. Or start a new book to read and enjoy. The creativity always comes back, so I try not to focus on the times when my writing output is low.
What are the biggest mistakes you can make in a book?
I think the biggest mistake a writer can make is not allowing his / her book to go through a thorough editing phase. This includes revisions with an editor, a proofreader, and beta readers.
Do you have tips on choosing titles and covers?
Choosing a title is one of the biggest pleasures I have as a writer. My goal is to come up with very creative and memorable titles. I want to spark interest in new readers with my titles.
For covers, I work with professional graphic designers to create eye-catching covers. Readers do judge a book by its cover!
How do bad reviews and negative feedback affect you and how do you deal with them?
If I can glean something from a bad review like constructive criticism, then that can be a good thing. But there are forms of bad reviews on social media sites like Goodreads that can be infuriating, particularly ones that contain personal attacks directed at the author. Or ones that are poorly written, contain smatterings of misspellings and grammatical errors, or lack intelligent insight.
But for the most part, I've developed a thick skin (mostly) for reviews. The great reviews are flattering. The bad ones briefly sting. Then I just got on with writing more and moving forward as a writer.
How has your creation process improved over time?
Like any good writer, I've honed my process over time. I think I have a better understanding of most of the components of a novel now, compared to twenty years ago when I first started out. I continually read and study writing techniques. I continually learn more about the publishing process. I want to get better at it, so I write as much as I can and I read as much as I can, whether for reading pleasure or to learn more about writing.
What were the best, worst and most surprising things you encountered during the entire process of completing your book(s)?
The best = Holding the finished book in my hands is the best part. The process takes so long: writing, revising, editing, proofing, layouts, formatting, and on and on. Finally holding the book in my hands is the best part.
The worst = Wondering if readers are going to like a new book I've written.
Most surprising = The most surprising thing was discovering just how hard it was to record and edit the audiobook version of To Squeeze a Prairie Dog! For me, it was WAY more difficult than actually writing the book.
Do you tend towards personal satisfaction or aim to serve your readers? Do you balance the two and how?
I mostly write stories I would want to read. That being said, I do hope readers enjoy my stories. It's a balancing act. I do not want to pander to readers. My hope is that what I enjoy writing translates to reader satisfaction.
What are your plans for future books?
I am currently writing a novel in a genre new to me: Suspense. The best way to describe it would be a suspenseful coming-of-age story with humor. I'm almost done with the first draft. That's all I can say right now. 🙂