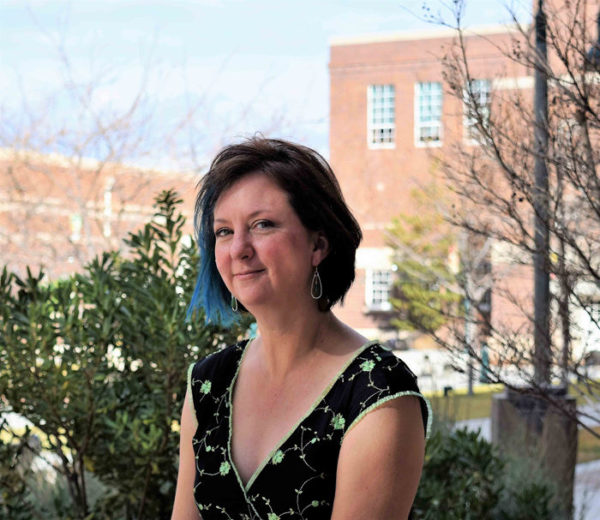 Please introduce yourself and your book(s)!
I'm Sonja Dewing, an award-winning creative writer who loves adventure and humor. I also run Plot Duckies, where I help writers write their creative stories. In addition, I'm a liaison for National Novel Writing Month in Albuquerque, NM.
What is/are the story(ies) behind your book(s)?
When I wrote Toy of the Gods, I had never been to the Amazon. So, in 2013, I quit my job and took off to Central and South America for 7-weeks. I backpacked across Costa Rica, Panama, and then hopped on a flight to Peru where I spent time in the Amazon. When I came back to the states, I rewrote the story completely and added a lot of that character of the jungle into the novel. I'm currently working on the sequel, Gamble of the Gods.
What inspires/inspired your creativity?
Simple ideas suddenly turn into something new. I was watching a documentary about the Amazon and how the river is rarely explored because it's too shallow in places. I began to wonder, what kind of ship could be used to travel the Amazon and who would take that ship? That is what started the whole idea behind Toy of the Gods.
How do you deal with creative block?
At one time in my life, I did have blocks but that was because I was living with someone who didn't want me to write and spend time away from them. Once I was away from that situation, it took about 2 years before I was back to having this huge amount of creativity. So, the good news is you can learn to get back to being creative. Now I don't really have creative blocks. What I have are too many ideas and not enough time to write.
What are the biggest mistakes you can make in a book?
Not getting your book reviewed by peers is the biggest mistake. When we writers write, we're not perfect. We'll write scenes that we love yet when a reader looks at it, they don't get it. And if they don't get it, then we haven't done our job as a writer. Be open to suggestions and willing to edit and fix what doesn't work. Honestly, I thought I had the perfect first chapter for Toy of the Gods. It took 3 different review groups to convince me it had to go. I completely rewrote it and I've received a lot of good reviews since then. Now, I listen more carefully to what my reviewers are saying.

How do bad reviews and negative feedback affect you and how do you deal with them?
I'm fine with negative reviews. I want people to enjoy my adventures, humor, and mystery but not everyone is going to enjoy what I've written. I want people to be honest about what they like.
Do you have any creativity tricks?
There are definitely things you can do to spur some creative ideas. If you don't have any ideas right now, do something like signing up for a writing challenge. For example, NYC Midnight has a flash fiction challenge. They assign you a prompt and you take that prompt and write a story in 1,000 words or less. It's hard, yes, but it challenges you to tighten up your writing at the same time it gives you an idea to write about.
I took the challenge once and was assigned "humor" as a genre. I've never written pure humor. It was hard, but I also received a lot of points from the judges for the work and now I'm writing more humor short stories as a result.
What are your plans for future books?
I have about 3 more books for "of the Gods" sequels – these books will go back and forth between two main characters; Leslie Kicklighter stories are Adventure/Thriller and the AJ Bluehorse stories will be Mystery/Thriller. I also have one roller derby mystery novel all rolled up in my head. I'll work on the next "of the Gods" book during National Novel Writing Month (NaNoWriMo) in November.
Tell us some quirky facts about yourself
I love playing roller derby with Duke City Roller Derby. It's a great work out and I meet a lot of awesome people. This is not your Mom's roller derby! No fights and no elbowing someone in the face. There are plenty of rules and there's a lot of athleticism involved. I'm currently a blocker, working on becoming a jammer (the one who makes points), and I hope to continue to learn and grow. I've even written a roller derby mystery short story (think Scooby-Doo meets roller derby).
Learn more about Sonja's books at: