Introduce myself and books.
My name is Tami Payton. I'm from Southern, MD. I'm THE MOTHER OF 3, WELL 4 IF YOU INCLUDE MY HUSBAND 😉 I'm an avid reader of anything I can get my hands on and would rather spend my time in a book than doing anything else. I've always wanted to write and finally decided to pursue it. My books don't have a certain personality, I like all books so I write about everything. Basically I follow what is in my head 🙂
My first book Hidden From the Pack is a Paranormal Romance and is about a young Werewitch that is on the run and has to stay hidden as she is being hunted. There is a prophecy that she could either save or end the Werewolves. All she's ever looked forward to is what every girl ever has, all her first. Her first kiss, her first love but finding that could be the end of it all.
    My second book, Her Longest Ride, is a MC(Motorcycle Club)Romance. It's a series and follows the members of the Dark Wolves MC. Ryan, the daughter of the clubs president returns after being gone for 8 years to face the past that she's ran from. She has to face the skeleton's in her closet as well as the love of her life that she left behind. This book will draw you in with a love story, the MC, the mafia and much more.

My third book is Fated, it's the first book in the Fated Mates series. It's a Paranormal Romance. Cammie learns that she has a twin brother and her father is alive. She also learns that she's a Werewolf. To top off all that she learns that she's mated to her brother's best friend, a neighboring Alpha. But not just mated, fated. Being fated could be the end of them both. Is love really worth dying for? Mated book 2 is in the works now!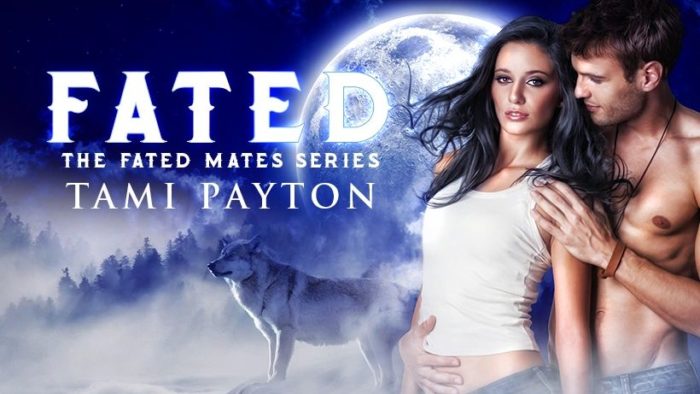 How do bad reviews and negative feedback affect you and how do you deal with them?
I try not to pay attention to bad reviews. I mean I know that everyone is entitled to their own opinion and I value that. Not everyone is perfect and everyone has their own taste. If someone doesn't like my work then I can't help that. If the review has suggestions then I will take them into consideration and try to work on them.
What role do emotions play in creativity?
A LOT! I am a very emotional person. Heaven forbid I have to kill a character, I'm a wreck when I do it. The stories that I write have a lot of my emotions in them and I hope that they show it. I try to put everything that I am into them.
How do you deal with creative block?
I stay away from my computer. I've learned that if I try to push it, it stays away even longer. I will spend hours listening to music or just spending time with my kids. This gives me a chance to step back and get a new look on things and then it will hit me at the oddest time. Usually in the middle of the night lol!
What are your plans for future books?
  I plan on writing more on the Dark Wolves members. I also have started another Paranormal Romance, which you can find a sneak peek on my website, called Lost and then Found. I also have a few ideas for Reverse Harems. Things are still being planned.