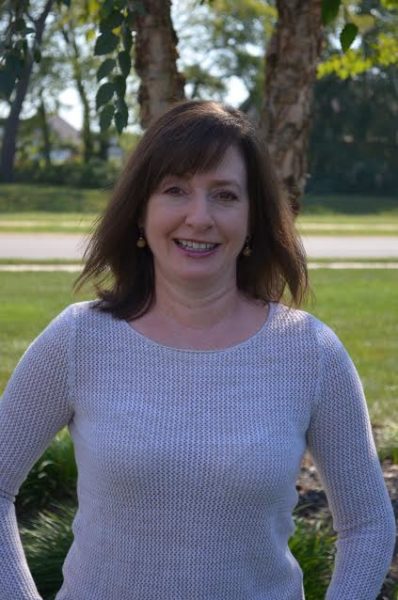 Please introduce yourself and your book(s)!
I'm Teri Polen, and I'm a multi-genre young adult author. Sarah, my first book, is a YA horror/thriller. It was a horror finalist in the 2017 Next Generation Indie Book Awards. My second book, The Gemini Connection, is a YA sci-fi/fantasy. I'm currently writing my third book, which has a working title of 'Book 3' (my creativity is astounding), and will also be a YA sci-fi/fantasy.
What is/are the story(ies) behind your book(s)?
With Sarah, my cat gave me the idea. We'd just moved into a new house, no previous occupants, but our black cat, Shadow, would sit at the foot of the stairs, all bushed out, and growl at something we couldn't see. I started thinking about how a new house could be haunted, and Sarah came out of that. Since Shadow spawned the idea, I gave my main character a black cat named Eby. With The Gemini Connection, I can't remember how I came up with twins for the main characters, but I'd been watching The Matrix and Inception, and the idea developed from there.
What are the biggest mistakes you can make in a book?
Wow. There are so many. They can include not knowing your characters very well, underdeveloped character arcs, plot holes, the author not studying their craft, typos, grammatical errors, not hitting your beats. It's really scary when you think about all the potential mistakes that could be made.
Do you have tips on choosing titles and covers?
I'm the worst person to ask when it comes to titles. With Sarah, I didn't decide on the title until five minutes before sending it to my publisher, but The Gemini Connection popped into my head almost from day one. As I mentioned earlier, my third book is called 'Book 3'—so that should tell you something. With covers, my publisher has a designer (I'm convinced he's actually a wizard) who produces some outstanding work. I'm really fortunate, because it's certainly lacking in my skill set.
How do bad reviews and negative feedback affect you and how do you deal with them?
I try not to let them bother me. I'll read the reviews, and if there's a recurring theme—pacing, unable to connect to the characters, etc.—maybe it's something I should pay more attention to in the next book. Sometimes books just don't work for certain readers—that's happened to everyone at some point, and I get that. Take it for what it is, and move on.
What were the best, worst and most surprising things you encountered during the entire process of completing your book(s)?
The best was opening the box from my publisher and seeing my book for the first time. It was such a feeling of accomplishment. The worst are the days when I'm sitting in front of the computer staring at a blinking cursor, and the words just won't come. Something that surprised me is how the characters stay with me. It's tough letting go of them to move on to the next book. It was especially difficult after finishing The Gemini Connection. I still miss Evan and Simon.
Do you have any creativity tricks?
You probably wouldn't call this a creativity trick, but I've always had difficulty coming up with last names for my characters. If I'm stumped, I'll use the last name of a movie or book character I've liked, or maybe actors or musicians. In The Gemini Connection, a minor character is named Detective Deckard—named after Harrison Ford's character in Blade Runner. Another is Dr. Quill, named after Chris Pratt's character, Peter Quill, in Guardians of the Galaxy.
What are your plans for future books?
I'm currently working on the first book in a duology that deals with genetic engineering, a topic that's fascinated me since I read Jurassic Park several years ago. The research I've done has been both fascinating and scary.
Tell us some quirky facts about yourself.
I'm a huge Potterhead, and a total Marvel nerd. I bought my ticket for Endgame the day they went on sale. If it involves zombies, I've probably seen it, read it, or it's on my list. I hate shopping, unless it's at a book store or a Best Buy. My ideal day is sitting under an umbrella on the beach and reading for hours.
Teri Polen reads and watches horror, sci-fi, and fantasy. The Walking Dead, Harry Potter, and anything Marvel-related are likely to cause fangirl delirium. She lives in Bowling Green, KY with her husband, sons, and black cat. Her first novel, Sarah, a YA horror/thriller, was a horror finalist in the 2017 Next Generation Indie Book Awards. Visit her online at www.teripolen.com
Buy Links:
https://www.amazon.com/Teri-Polen/e/B01MYOUA6V
https://www.barnesandnoble.com/w/the-gemini-connection-teri-polen/1128081066
http://www.blackrosewriting.com/teenya/thegeminiconnection
Contact Links:
Website: https://teripolen.com/
Facebook: https://www.facebook.com/TeriPolenAuthor/
Twitter: https://twitter.com/TPolen6
Goodreads: https://www.goodreads.com/author/show/16114393.Teri_Polen
Instagram: https://www.instagram.com/tpolen6/
Pinterest: https://www.pinterest.com/teripolen/
BookBub: https://www.bookbub.com/profile/teri-polen
Books