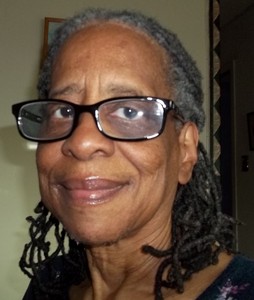 # Please introduce yourself and your book(s)
Born in 1946, my name is Vivienne Diane Neal. I am a writer, blogger, and author of seven books and three very short stories. I am a storyteller with a wicked sense of humor, have been writing articles for over 35 years, and started penning fictional short stories in 2007. I get my story and article ideas from observing people, places, and things and watching true TV court cases and a few talk shows. Now, semi-retired, I continue to write articles on love, romance, relationships, and other topics of interest on my One World Singles Blog, which was one of the winners of The 2017 Black Pearls Literary Excellence Awards.
# What inspired your creativity?
It was never my intention to become an author, but because of an incident that occurred while I was starting my second online dating site, I wrote an article about the experience and decided to expand that piece into the book titled Making Dollar$ And Cent$ Out Of Online Dating. It is a humorous account as to why and how I got into the dating business, and its trials and tribulations.
# How do bad reviews and negative feedback affect you and how do you deal with them?
I have received bad reviews and negative feedback on some of my books. I try to analyze and learn from those reviews and feedbacks. The only problem I have is when a person gives a bad review or a one-star rating because of the book's price but never read the book. I have received more positive reviews than bad ones. If it were the opposite, I would go back to see where I may have gone wrong and if needed make the necessary changes.
# What type of characters do you enjoy creating?
I love creating characters that are vulnerable, callous, manipulative, cunning, and scandalous.
# Do you tend towards personal satisfaction or aim to serve your readers? Do you balance the two and how?
I enjoy writing stories that have a universal appeal, and hope readers will benefit from reading these narratives. I write to entertain and to encourage readers to study the plots, characters, dialogue, and scenery, and what they liked or did not like about the tale. However, my stories provide valuable lessons but not in a preachy sort of way, reminding readers that not all that glitters is gold; the grass always looks greener on one side until you turn it over; you reap what you sow, and never judge a book by its cover.
# What were some important writing lessons that you have learned?
No matter how great you think your book is, not everyone will feel the same way. If you self-publish your book, make certain you apply correct grammar and check for spelling and sentence clarity. Do not be embarrassed if your final work has a couple of bloopers. Some of the greatest books, published by major publishing houses, have had big and small missteps. "Some of the greatest masterpieces have flaws," a Chinese Proverb. As my mother once said, "When it comes to writing, you cannot please everybody. If you do, you will die trying."
# Have you ever had writer's block, and if so, how did you overcome it?
Yes, I have. When this happens, I will concentrate on my other projects that do not involve writing, namely reading mysteries, thrillers, and suspense stories, listening to music, and watching TV.
# From where do you get your story ideas?
I get my story ideas from watching people, places, and objects, listening to people's conversations, and from real TV court cases and cases that I have sat on as a juror. Receiving letters and emails from people, claiming to have inherited millions of dollars, and willing to share their windfall for a fee, and getting emails from strangers demanding extortion have been some of my greatest inspirations. 🙂
# Are you planning to write any more books in the near future?
In 2020, I wrote a fictional short story titled Lurking Behind the Surface. Genre: Mystery/Suspense. Following is a synopsis: The city is facing a pandemic. A stranger, pretending to be a government employee, rings a resident's doorbell. When she opens the door, she becomes impressed with the man's good looks and charming personality, not realizing he is about to put together a sinister plot that will send her world into an infinite abyss.
# What were the best, worst, and most surprising things you encountered during the entire process of completing your book(s)?
One of the most surprising things that happened to me was when my book Retribution Unleashed was No. 66 of Urban Books, Authors, & Writers of America's Top 100 Books of 2013. Following is a synopsis: After spending two years at a sanctuary, Honeydew's mental state begins to improve. With the help of another patient, whom she despises, Honeydew will unleash her style of retribution by putting together a diabolical plan that will devastate her son and the woman she holds responsible for stealing her vast nest egg. This story picks up where Wicked Intent left off and focuses on a wealthy capitalist who is planning to get married but meets a beautiful and mysterious woman whom he believes is his true love, but she will ultimately destroy his relationship with the one person who has always stood by him.
# What advice would you give to an aspiring author?
If you have a story that you would love to read and is not in print, write it. If a traditional publishing house turns down your manuscript, think about self-publishing. Many sites provide the necessary tools to publish your book without costing you an arm and a leg. Avoid vanity press and subsidy publishers.
# Tell us some quirky facts about yourself
I wrote my first book at age 62, which was 13 years ago.
I am addicted to watching real TV court cases because I get my greatest ideas for my stories.
I have a wicked sense of humor and can laugh at the most serious things.
I love sharing information with others.
I am 75 years old and am doing the things I love without explaining my reasons to others.
# How has your creation process improved over time?
I am a better writer than I was when I wrote my book. By reading books by other authors, I have learned some valuable tips to incorporate into my writings. I have shortened my pages, which are now one to two pages, and my paragraphs, which at the beginning was almost one page long. My dialogues between the two characters are clearer and more powerful. I try to show rather than always tell that is not easy for me to do. All and all, when I go back to my previous works, I have become a better writer by re-editing many of my stories.
# Do you have tips on choosing titles and covers?
When it comes to titles, I usually do not have a problem. However, my last story, Lurking Behind the Surface came about while I was watching my favorite soap opera and the character mentioned that she was being stalked by her ex and that he was probably lurking behind the surface, and that's when I came up with the title for my last short story. When it comes to book covers, I design my own. In college, one of my courses was color and design. When it comes to images, I will either buy a license or use images categorized as Public Domain (PD) or come under the Creative Commons Zero (CC0) license. This means the pictures/illustrations are completely free and can be used or edited for any legal purpose, namelycommercial or personal use, and no credit or linking is required when using these images. However, I always give credit in my books to those images that I have purchased or used without payment.
# What is/are the real-life story(ies) behind your book(s)?
Most of my stories are fiction based on court cases, talk shows, and exchanges between individuals. The Man with the White Handkerchief is a true story that I heard at a get-together many, many years ago but never thought I would ever write about it. It was a story that stuck in my mind. It is a short story, which partook in the Lulu (less than 600 words) Short Story Contest in 2011. The narrative is about a woman approached by a stranger, asking for directions to a specific street, but she has no recollection as to what took place after that encounter. The story did not win but the site formatted my stories into e-books as an appreciation.
Please visit my Linktree Page.