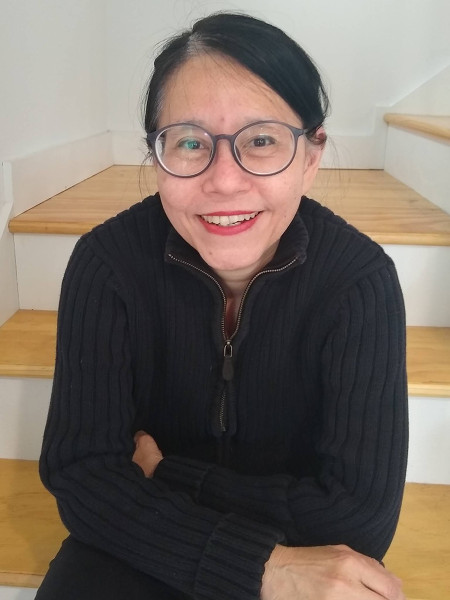 # Please introduce yourself and your book.
I worked as a journalist covering regulatory issues in Washington, D.C., for many years before I decided to quit and write fiction full-time. It wasn't a decision that I took lightly.
I've wanted to write since I learned to read as a child growing up in Singapore. I loved going on adventures and meeting new people through books, but I wanted to create my own scenarios and characters.
I was able to use my love for writing by working as a reporter. However, it wasn't enough. Something still was missing in my life. I decided that if I didn't do it now, I'd never do it. And I would always regret it. So I resigned from my job, at a time when it was going well and I was where I wanted to be.
Without the daily grind, I was able to jump into a frenzy of writing from which I emerged with several first drafts of books and a few short stories. I published my first book, The Geomancer's Apprentice, in February this year.
# What are the real-life stories behind your book?
The Geomancer's Apprentice is an urban fantasy adventure set in Washington, D.C.,'s Chinatown.
My main character is Junie Soong, a young woman who is hired as an apprentice at a struggling feng shui business in Chinatown run by Joe Tham. Feng shui is the ancient Chinese art of finding auspicious sites for graves and important buildings. Junie is just settling into her new job when she discovers, to her horror, that monsters are real.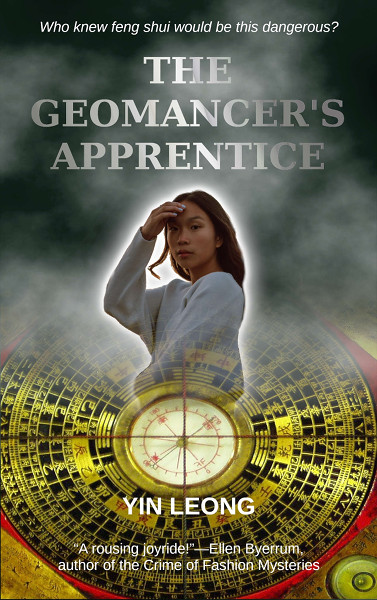 When you think about America's Chinatowns, the one in D.C. doesn't usually come to mind because it's small and relatively new. It isn't entrenched in popular culture like the ones in San Francisco and New York city.
When I covered news events in D.C., I used to pass the Friendship Archway. It's a ceremonial arch—one of the largest outside China—that marks the symbolic entrance of Chinatown at the junction of H and 7th Streets NW. The arch is an imposing and fantastical structure, painted gold and green, and inscribed and adorned with dragons. I always thought it would make a good backdrop for a book.
That idea started growing, until I had main characters and the outline for a plot. I based the book's magic system on feng shui, with which I'm familiar because it's an important part of life for many of my Chinese friends and relatives in Singapore.
# What inspires your creativity?
Superstition and folklore are big in Singapore. It shares some of the same myths and cultures common to the other Southeast Asian countries. Ghosts also are a big deal. Every Singaporean has a ghost story to tell.
I would say my love for the horror and urban fantasy genres are a direct result of the scary stories that my mother told.
My books and stories feature some of the Singapore beliefs and practices. However, I'd also like to capture the feelings I had from listening to the ghost stories. That mix of awe and fear is the very essence of a good horror story.
My other major inspirations are movies and books. I watch a lot of movies and read a lot of books. They help to generate ideas.
# How do you deal with creative block?
Creative blocks are a very real impediment for writers. I've found it helps to try working on something different for a while, such as my blog, which explores horror themes in popular culture: Kampung Kreepy at https://www.kampungkreepy.com/.
Reading a good book, or even taking a nap, helps as well. The important thing is to rest that part of your brain involved in the writing of your books, so that it can recharge.
# Do you tend towards personal satisfaction or aim to serve your readers? Do you balance the two and how?
I write, first and foremost, for myself. I have stories, scenarios and characters in my head that are begging me to let them out.
That said, I also want my readers to have a good experience reading my books. I want them to be transported. I want them to enjoy the stories and feel they got good value for their money. I want them to come back again and again, as they do their favorite local coffee shop or diner. This is the part in which writing isn't just a hobby but a job.
It's my job to ensure that my books are well-researched, proofread and as error-free as possible. It's my job to plug plot holes. It's my job to use good grammar. Writing is the vehicle through which I tell my stories, and that vehicle better run smoothly and be trouble-free.
# What are your plans for future books?
The Geomancer's Apprentice currently is available only as an ebook on Amazon, Barnes & Noble and several other platforms. I'd like to offer a print-on-demand version so that readers who want it can have a physical book for their bookshelves.
I'm also working on Book 2 in the series. It's a continuation of Junie and Joe's adventures. I'm planning to publish the book later this year.
In addition, I plan to publish a collection of short horror stories this year. The stories are set in Asia and the United States. Most of the stories feature Asian superstition, myth and folklore. I wanted to explore what happens when these old practices and beliefs collide with modern American life.
# Tell us some quirky facts about yourself.
I love gardening. My husband and I recently moved to a rural part of Virginia where we have more land. I'm hoping to turn part of it into a flower garden. I'm starting first with sunflowers and irises. We'll have to see whether the plants make it.
Website: https://www.yinleong.com/