Please introduce yourself and your book(s)!
Jeffrey Schwartz:
I am a research psychiatrist who 25 years ago developed a mindfulness based method for people with Obsessive Compulsive Disorder (OCD) to understand that their brains were actually sending them false messages about perceptions around things having to do with things being in the right order, clean enough, or completed in a perfect manner. These are common symptoms of OCD. It turned out that not only were people able to use mindfulness to understand that they did not have to listen to these false brain messages, but also that when they changed their behavioural responses it literally changed the wiring in their brains that was causing the problematic symptoms. In the subsequent 25 years, we have basically used an analogous method not only to help people with much milder problems than OCD, but now most recently to help people who already have high functioning to become more insightful and better leaders and function at increasingly more efficient and effective levels. In the course of developing these principles into a theory of how focussed attention can change the brain, a series of 5 books have been written, starting with the one on OCD called Brain Lock, a book for mindfulness in younger people called Dear Patrick, and one on the neuroscience of how attention changes the brain called The Mind And The Brain. In the last 10 years, we wrote a book to help people with more day to day problems called You Are Not Your Brain and in January, 2019 we published a book on leadership called The Wise Advocate.
Josie Thomson:
I am one of very few internationally certified master coaches in Australasia. I have been awarded Coach of the Year for three consecutive years, was a Telstra Business Woman of the Year State Finalist and International Gold Stevie Awards Recipient in 2014 and 2015 for Maverick of the Year (Difference Maker) plus, a former senior executive in one of the world's largest mining companies.
I have a great deal of experience and understanding of the challenges faced by leaders every day within the corporate and public sector arenas. From 1989 – 2000 I held senior leadership roles within BHP in Melbourne and Brisbane, Australia. I have a strong corporate background in Finance, Human Resources and Learning &Development, outstanding results as an executive coach and a unique, engaging and impactful presentation style.
With an ambition to make an even bigger difference to people's lives, I embarked on the next phase of my career in 2001, which saw me leave this corporate giant and start my own business. I trained as a coach with a leading global coaching organisation – Results Coaching Systems (RCS – now known as the Neuroleadership Institute) and was the most successful person to ever complete their training, finishing my course with a full practice of more than 25 paying clients. No one, even to this day has ever matched this achievement at the company.
I was specially selected and developed as a leader within the RCS community. The following years saw me become a key player in the growth of the global RCS business as the highest performing corporate associate and trainer for the company.
I was awarded the global 'Results Coach of the Year' three years running (2002 – 2004) and 'Workplace Associate & Coach of the Year' (Australasia 2008). This was all happening whilst my personal business continued to flourish.
In 2005, I was named a finalist in the Australian Telstra Businesswomen's Awards. This was also the year I was awarded the 'Master Certified Coach'(MCC) accreditation from the International Coach Federation – this designation is only offered to highly experienced coaches (2,000+ coaching hours) with exemplary coaching skills. And I was one of the first Australian coaches to be awarded the MCC designation, one of only 12 in Australasia.
I continued to grow from strength to strength, developing my reputation as one of Australia's most sought-after coaches, speakers and trainers. I am an avid learner and have completed executive masters studies in the Neuroscience of Leadership, and Epigenetics. Having survived cancer twice, most recently a brain tumour, I am devoted to sharing my learnings, encouraging people to connect with life and powerfully express their true and authentic selves.
I have coached hundreds of executives and leaders to achieve massive personal and business breakthroughs. My clients are some of the top executives from companies like Macquarie Bank, Origin Energy, Suncorp, Anglo Coal, Coles Myer, Queensland University of Technology (QUT), Queensland Investment Corporation (QIC), McDonalds, Rio Tinto, Brisbane Airport Corporation and the Queensland Government – to name a few. Plus, I even had the delight of coaching one of the founding fathers of the coaching industry for over a decade: the world-renowned Sir John Whitmore.
In 2010, I was confronted by my life's biggest challenge: my second bout of cancer. Much more serious this time with a tumour in my brain coupled with bone cancer.
Once again, I defied the odds, stared down this challenge and beat the cancer. When I returned to work after a challenging recovery, I knew I had survived for a reason and it was time for me to step up into my life's purpose – helping to open minds, enliven possibilities and develop more resilient communities on a much larger scale.
The years since have seen me strengthen my personal brand and step further into the influencer space. I have appeared on TV, radio, global stages, online and in print, sharing my story and inspiring hundreds of thousands of people.
My personal story of resilience was featured on Channel 10's Studio You program where I was interviewed by Ita Buttrose and Jessica Rowe in 2014 (see: http://josiethomson.com/channel-10-interview/). And a story that featured in Australia's leading newspaper titled 'We need to talk about cancer' (which focused on workplaces avoidance of this hugely important topic) was one of the most read online articles that year. Read it here: http://www.smh.com.au/small-business/trends/the-big-idea/we-need-to-talk-about-cancer-20140313-34q2g. Plus, I am also a regular on Channel 7 The House of Wellness https://www.youtube.com/watch?v=owxvqiOgks0.
I continue to follow my keen interest in neuroleadership, resilience, mindset and change and recently completed my Executive Masters in the Neuroscience of Leadership with my thesis: 'EMPOWER: Adaptive Strategies for Building Resilience Capability Through Adversity'.
This has culminated in years of development creating highly regarded, transformational, paradigm shifting training programs and keynote presentations, most notably 'The Neuroscience of Resilience', 'Rewiring Your Brain for Change' and 'Possibility Mindset'.
I desire to teach people and serve the greater good. This led to me becoming an Ambassador for Childhood Cancer Support.
In 2014/15, my commitment to making a difference was recognised when I was awarded the International Gold STEVIE® Business Award for 'Maverick of the Year'. I also received the following accolades:
• 2014 Ausmumpreneur of the Year 'Making a Difference' Award – Finalist
• 2014 Ausmumpreneur of the Year 'TOP 100' Award – Winner
• 2014 International Silver STEVIE® Business Award for 'Coach Mentor of the Year'
• 2015 Asia Pacific Gold STEVIE® Business Award for 'Maverick of the Year'
• 2015 Asia Pacific Silver STEVIE® Business Award for 'Woman of the Year'
Since 2012, together with the world's leading authority on OCD and the co-founder of the neuroleadership field, Dr Jeffrey M Schwartz, I delivered a global masterclass series titled 'You Are Not Your Brain' which teaches people neuroscience-based strategies for sustainably taking control of their brain, changing bad habits and ending unhealthy thinking…for good!
This program has resulted in numerous life transformations and a call for greater access to our combined works. Consequently, along with Art Kleiner, Editor for Strategy & Business Magazine and Dr Schwartz as co-authors, our new book titled 'The Wise Advocate: The Inner Voice of Strategic Leadership' was published by Columbia University Press and released in January 2019. Columbia University Press has nominated The Wise Advocate for the 800-CEO-READ Book Award. The 800-CEO-READ Business Book Awards exist to recognise the best books in the business genre every year, and all the people who help bring them to life.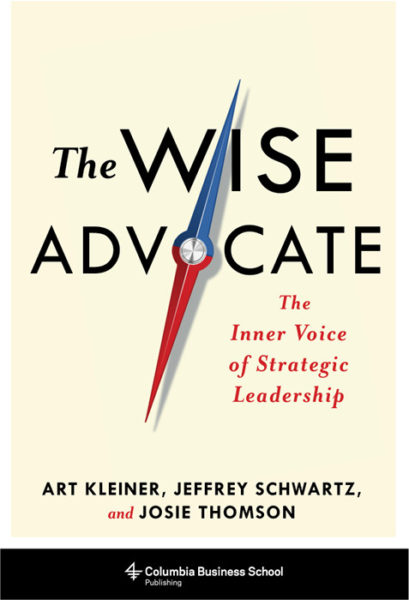 What is/are the story(ies) behind your book(s)?
We all met in 2007 at the inaugural neuroleadership summit in Asolo, near Venice in Italy. And we have been working together to apply the 4-step method of mindfulness applying it to improve leadership skills and business coaching. The Wise Advocate concept which came out of the book You Are Not Your Brain, was designed to enhance the inner narrative approach to using mindfulness so that the notion of present moment awareness could be amplified by an additional awareness of making assessments and discernments about whether the ideas and feelings we are having in the moment are adaptive and goal oriented and leading us away from or towards a notion of our True Self. The notion of the True Self is a key component of self discovery that occurs as a core aspect of our inner dialogue with our loving guide, The Wise Advocate, that every person has access to within their on conscious experience.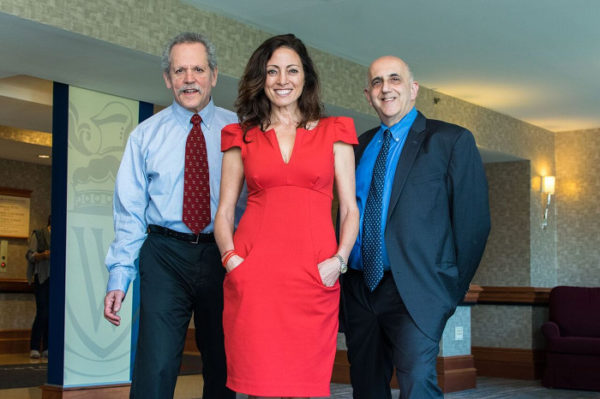 What inspires/inspired your creativity?
Jeffrey Schwartz:
I have been a consistent daily practitioner of mindfulness since 1975 when I was formally trained in a classical buddhist approach to insight meditation. At that time I was a medical student who knew that I was going to become a psychiatrist and wanted to apply these methods to the practice of psychiatry. After becoming a medical doctor as part of my residency in psychiatry and subsequent post doctoral training, I became intensely involved in neuroscience research as a cardinal part of my academic career. I have been a member of the Society for Neuroscience since 1977 so for over 40 years I have been involved in research and practice of the integration of mindfulness and neuroscience. This has made an integral contribution to my entire creative endeavours in my academic career and beyond.
Josie Thomson:
I too have been meditating consistently every day since 2010. It's an integral part of my every day and provides a great deal of inner calm and inspiration for all I do. My children are also a source of inspiration and creativity – they challenge me in many ways and encourage me to think waaaay beyond my current paradigms and consider vastly different points of view. I'm also inspired by nature and the wonder and joy of babies and animals.
How do you deal with creative block?
Jeffrey Schwartz:
A critical part of mindfulness training involves learning how to focus attention and make assessments about what is being attended to. The key to overcoming creative block is to constantly be reassessing whatever aspects of distracting thoughts and other emotional responses that are leading one away from one's goals. The key to overcoming creative block is to not get discouraged and in fact, use the very 4-steps of relabel, reframe, refocus and revalue to not get too discouraged and to pursue creative ideas as they arise and not let perfectionism and false expectations allow one to take temporary set backs and make them into self defeating feelings and patterns of behaviour.
Josie Thomson:
I take a walk in nature and take a complete break. I find when I 'refresh' my mind, the creativity flows again.
What are the biggest mistakes you can make in a book?
Jeffrey Schwartz:
Every book must be written with some target audience in mind. The biggest mistake an author can make is forgetting that there's a reader on the other side of what's being written and losing track of the bigger purpose that the book is trying to achieve.
Josie Thomson:
Forgetting to frame your content for your target audience is a grave mistake. I also believe that the author's authentic voice is essential too.
Do you have tips on choosing titles and covers?
Jeffrey Schwartz:
My experience has been that if you're fortunate enough to have good help in publishers and agents, those types of decisions tend to get made by them. Most authors would acknowledge that they don't make decisions about titles and covers, and whatever they thought the title and cover was meant to be inevitably seems to change, sometimes in quite unexpected ways.
Josie Thomson:
(as above)
How do bad reviews and negative feedback affect you and how do you deal with them?
Jeffrey Schwartz:
The 4 Steps are very helpful in dealing with bad reviews and negative feedback. One generally knows that there will be people who have different perspectives than the author does and different goals in the ideas that they are trying to advocate for, and when one remembers this, it's much easier to keep bad reviews and negative feedback in perspective. It's extremely important to try not to take it personally, so admittedly that is often difficult to do.
Josie Thomson:
Everyone is entitled to their own opinions and perspectives. I respect that. I don't care too much about the opinions of others. Having said that, I am open to learning and growing from constructive criticism.
How has your creation process improved over time?
Jeffrey Schwartz:
I've always had a very good collaboration process in all of the books. The process per se hasn't improved, but I've become more aware of how important it is to pick the right collaborators.
Josie Thomson:
I have more confidence in my own voice and opinions. I no longer worry about what others will think about what I write. I know my intention is good and I let go of the rest.
What were the best, worst and most surprising things you encountered during the entire process of completing your book(s)?
Jeffrey Schwartz:
The best thing is seeing how much ideas and concepts can develop in the process of collaboration. Sometimes it can get difficult when there are differences of perspective with collaborators but it sometimes can be more surprising and inspirational how we can arise to the occasion and come to a collaborative perspective by keeping the larger goals of each book project in mind as we work towards finishing the project. Obviously people who write books by themselves will have a very different experience. Writing books with collaborators, the process is really where the action of creativity comes from.
Josie Thomson:
Bring The best was the collaborative process we employed in bringing this book to life. Both Art & Jeff are located in the USA and I'm in Australia. So regular, very early morning skype calls was how we made it happen. I enjoyed bouncing around our respective ideas and being open to how the content took shape. I was not attached, rather, very committed to the creation process. It often took most surprising twists and whilst occasionally very frustrating as we three have strong views and perspectives on certain points of view, it was thoroughly enjoyable.
Do you tend towards personal satisfaction or aim to serve your readers? Do you balance the two and how?
It's absolutely critical to balance the two goals of personal satisfaction and serving the reader. The primary point is always keeping in mind what the readers' needs are and what message you're trying to communicate to the reader, and the personal satisfaction largely comes in the process of making the communication clear and getting a result that readers can benefit from.
Josie Thomson:
I aim to serve my readers first, and seek personal satisfaction as a secondary measure. I know I'm here to teach and serve so that takes priority over my own desires.
What role do emotions play in creativity?
Jeffrey Schwartz:
Emotions play a big role in creativity but they have to be closely monitored because they can also get in the way of creativity. So again the use of mindfulness and the 4 steps will help to encourage those emotions that lead in the right direction and not get too distracted by emotions caused by what turn out to be deceptive brain messages.
Josie Thomson:
I believe emotions are key to creativity. When emotions are positive there seems to be greater creative flow. When emotions are low, it's a harder push or force to be creative. In those moment, I take a break and sit in nature and count my blessings – that always shifts my mental frame of reference and can often place me into greater creative flow again.
Do you have any creativity tricks?
Jeffrey Schwartz:
Always monitoring my ideas and trying to consult my Wise Advocate which ideas to pursue and which ideas will be leading me away from communicating effectively with my target audience.
Josie Thomson:
I love to doodle and I love brainstorming. I use mind mapping to jot down my ideas in random order and I find lots of creative ideas ensue.
What are your plans for future books?
Jeffrey Schwartz:
We believe we have made some significant advances in the integration of mindfulness and neuroscience and the theory of leadership. Now we want to really deliver a practical practice-oriented message about how to put these theoretical ideas into day to day use in very pragmatic ways. We are always looking for new avenues of collaboration to advance the goals of a practical approach to using knowledge about mindfulness and the brain to improve people's functions.
Josie Thomson:
There will be a follow up book to The Wise Advocate which will focus on explicit means of application and development of greater access to this inner powerhouse of transformative thinking and leadership.
Tell us some quirky facts about yourself.
Jeffrey Schwartz:
It's not exactly quirky but one hour of formal meditation practice every day is the foundation of everything else I do.
Josie Thomson:
I hug trees! If I could be an animal I'd choose to be a kookaburra – sitting high up in trees and laughing all day long.
Links
http://www.wiseadvoc8.com/higher-ground/

http://www.wiseadvoc8.com/

https://josiethomson.com/

https://jeffreymschwartz.com/