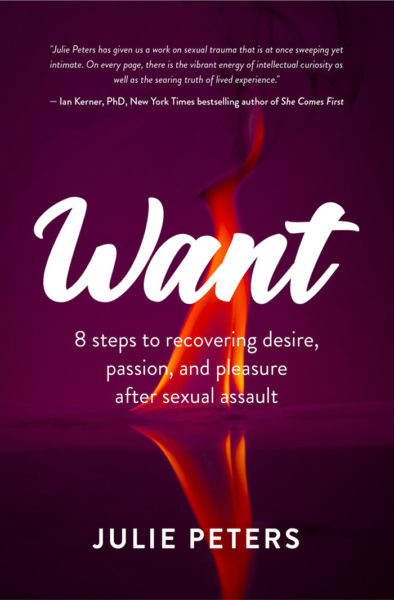 By Julie Peters
My new book WANT: 8 Steps to Recovering Desire, Passion, and Pleasure After Sexual Assault comes out this April, which also happens to be Sexual Assault Awareness Month. I wrote this book as a sort of tongue-in-cheek how-to guide for surviving sexual assault and getting to the other side of it. I wish I'd had this kind of guide when I was going through my recovery process.
There are plenty of books out there about trauma and sexual assault, but many of them are just devastating and upsetting. They are full of triggering stories and scary statistics. I wanted my book to feel really comforting for its readers, even a little bit fun. I want them to feel welcomed to the massive club of survivors who went through it, came out the other side, and found a way to thrive. This book is full of true stories from my life, some of them sad but many of them funny or surprising. Several of my early readers told me it felt like sitting down for a glass of wine and a really honest conversation about life, sex, and dating with their best friend!
I want survivors to know that sexual assault doesn't have to be the end of their lives. In fact, the recovery process, difficult though it certainly may be, is a process that can make us more compassionate, more present, and more uncompromising about what we desire and our experiences of joy and pleasure. Life, love, and sex can be way better on the other side of sexual trauma if we can do the work to connect with our own wounds and be honest about what we want and need.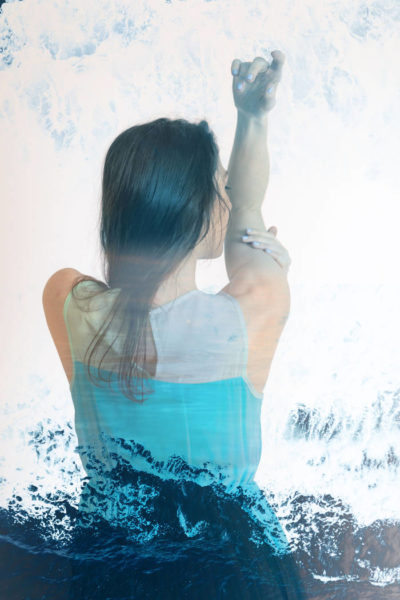 This book isn't just for sexual assault survivors. There is plenty of information in the book about surviving trauma in general, and most types of trauma affect our nervous systems in essentially the same ways. Most people have experienced some type of trauma in their lives—70 percent, actually—and while the traumas cross a huge spectrum of experiences, the effects on the body, heart, and soul, are often similar.
Even if you're one of the lucky ones who's never met a trauma a day in your life, I guarantee you know someone who has. If you know a woman, the odds are she's at least felt sexually threatened in her day to day life: around 80 percent of women have been assaulted, raped, harassed, or experienced some other form of gendered violence in her lifetime. This book will help you understand what your wife, daughter, friend, boss, or sister have been through and give you a sense of how to support what she's going through.
I hope you pre-order this book for yourself and all your friends. It will be the most fun book about sexual assault you've ever read.