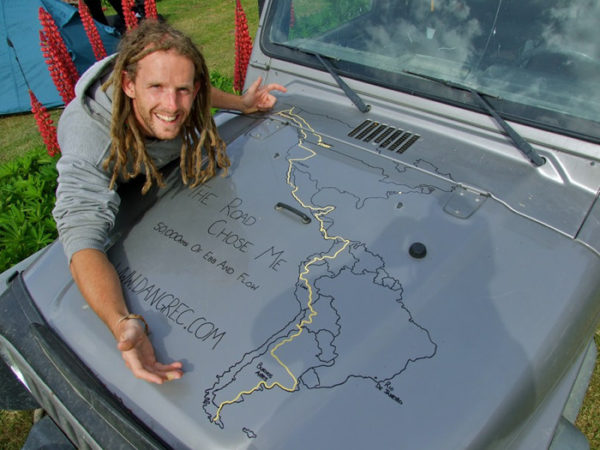 By Dan Grec
Alaska has always fascinated me, and after a couple of years working a desk job, I knew I had to get there somehow or other. Quitting my job and going for a summer road trip sounded like a great idea. As the months at work roll by my savings account grew slowly and my dreams slowly develop into a concrete plan. Talking about my vague idea of quitting my job and driving North to Alaska for the summer, a friend suggests an extension. After Alaska I should continue South to Mexico, he says. The beaches are amazing, tacos are cheap and delicious, and it's not difficult to drive your own car.
In the midst of a brutal Calgary winter a few months on the beach sounds like paradise. When I buy a map of Mexico, all of Central America stretches to the South. After staring at the map for an hour, I rush out to buy another map – South America. After another hour of staring I can't wipe the smile off my face as I connect the dots and start dreaming really, really big.
When I set out to drive my little Jeep Wrangler from Alaska to Argentina, I had no idea how much the journey would change my life. I had no idea the people I would meet, the experiences I would have and the lessons I would learn could have such a deep and lasting impact.
I thought I was just going for a drive, but it turned into so much more. I will never be the same person, and the course of my life has been altered permanently. I can never go back to who I was or what I was doing before, so strong was the impact of the experiences that came my way.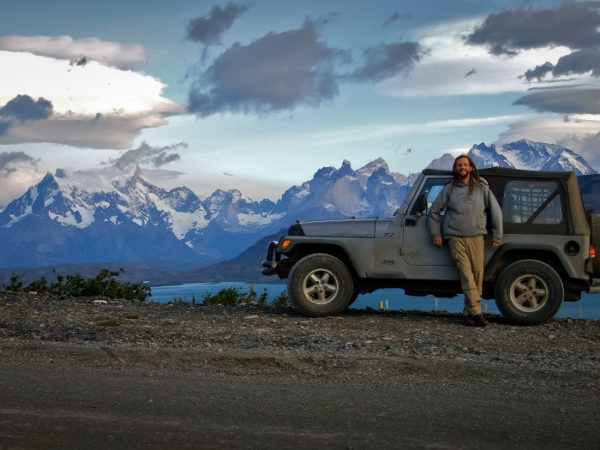 During the journey I posted stories and photos of my adventures on my website. Through the site, I was able to show friends and family what I was doing. To my surprise, many people I had never met also joined the adventure and followed along. I was shocked when complete strangers reached out to say how my adventures were inspiring them to get out and live their own dreams.
It has taken many years to write this book. That's because it has taken many years to fully understand the lessons I learned during the journey. This book contains my stories of adventures, experiences and the fascinating people I met. More importantly, it contains the major lessons I learned on the road. Life in Latin America is unlike the one I knew, and I was able to learn from many people who see things in a completely different way than I had ever known.
I hope this book inspires you to go out and have adventures of your own. I also hope you can take in the lessons presented to me along the way.
The Road Chose Me Volume 1: Two years and 40,000 miles from Alaska to Argentina