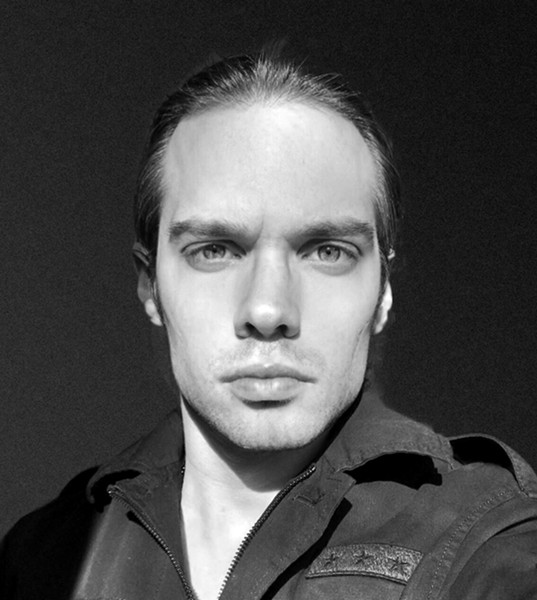 # Please introduce yourself and your book(s)!
Hi! My name is Nathan Wilson and I've enjoyed writing about fantasy, mystery, and horror for as long as I can remember. Writing is my way of exploring new worlds and breathing life into characters that I would love to meet. I've written six novels, four of which belong to the Vivian Xu Series set in a cybergoth version of Prague. I recently published Obsidian Wraith, the first book in the Obsidian Blade Series, which takes place in ancient Japan during the Genpei War. While it combines elements of samurai history and fantasy, it is also a heartfelt exploration of grief, mortality, and hope with a cast of unique and entertaining characters.
# What are the real-life story(ies) behind your book(s)?
My stories have always been deeply personal and a reflection of my struggles and achievements. The Vivian Xu series was a journey through my psyche and a catharsis for depression. Some of the characters might seem to leap off the pages because they're based on friends, family, and people who taught me valuable lessons when I needed to hear them the most. The Obsidian Blade Series, on the other hand, is based on a period of spiritual growth. It's also my way of learning how to live my best life in a world that is so often chaotic and unpredictable.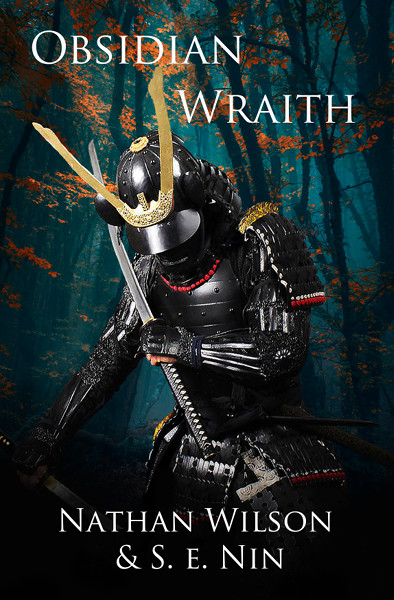 # What inspires/inspired your creativity?
Film and TV shows have always been a wealth of inspiration, but some of my greatest inspiration comes from my love of Asian culture. Researching Japan's Heian era led to my first attempt to combine history with fantasy. Learning the origins of a samurai civil war and framing it within a world of magic, monsters, and myth was enormously challenging and rewarding. Anything involving the supernatural also has a great influence on my art.
# How do you deal with creative block?
One of the nice things about my OCD is I don't really experience creative block. In fact, that's probably the only nice thing about it! I seem to have so many ideas going through my head at a time that I sometimes have difficulty narrowing them down. Finding the right words to express it is an entirely different matter.
# What are the biggest mistakes you can make in a book?
I think one of the biggest mistakes you can make is not having enough humor in your writing. It helps make your characters more likeable and easier to connect with. I've received amazing feedback since I started adding more humor to my novels. Also, a laugh here and there can take the weight off the reader if your story is too dark or intense.
# How do bad reviews and negative feedback affect you and how do you deal with them?
It's inevitable that you're going to receive bad reviews along with the good. I try to use negative feedback as a motivating tool to improve my craft. I've learned to weather criticism better over the years and think of it as an opportunity instead of a setback. At the end of day, you can't allow yourself to be discouraged. Bad reviews can sting, but what really stays with you is the handful of readers who believe in you and love what you write.
# What role do emotions play in creativity?
My writing is always influenced by what I'm feeling. I tend to ground my characters in my own emotions, whether I happen to be writing from the perspective of the protagonist or the antagonist. I want my readers to feel as much a part of my characters as I do, so I don't hold back on what they're thinking, feeling, and what's motivating them. If I can pull an emotional response from a reader at any point in my writing, I feel like I've succeeded.
# What are your plans for future books?
I'm working every day on The Abhorrent, the sequel to Obsidian Wraith and the second novel in the Obsidian Blade Series. This will deliver more suspense and unexpected twists compared to its predecessor, which was focused on world-building and introducing the characters. I'm excited to delve deeper into the Heian period of Japan and explore storylines that were previously hinted at. I'm planning a release for The Abhorrent by the end of 2021. I'm also putting together an outline for the third novel in the series.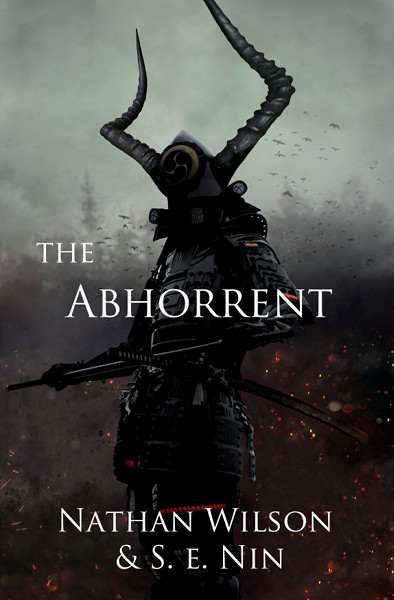 # Tell us some quirky facts about yourself
I almost ended up living in Taiwan as an English teacher. Shortly after my plane touched down, I realized I made a huge mistake because the woman I loved was back in America. Before she could disappear from my life, I took a flight back to her. A few years later, we were married in a castle in Ireland. My wife made all of the arrangements and it resulted in the most magical time of my life. I really should adapt this for a novel… after Obsidian Wraith.
Links
Author page on Amazon: https://www.amazon.com/Nathan-Wilson/e/B009NWICA6/ref=dp_byline_cont_pop_ebooks_1
Website: https://www.nrwilson.com/
Facebook: https://www.facebook.com/authornathanwilson
Goodreads: https://www.goodreads.com/author/show/6552315.Nathan_R_Wilson